'All the guys got a lot better': Sandpoint wrestling wraps up string of summer camps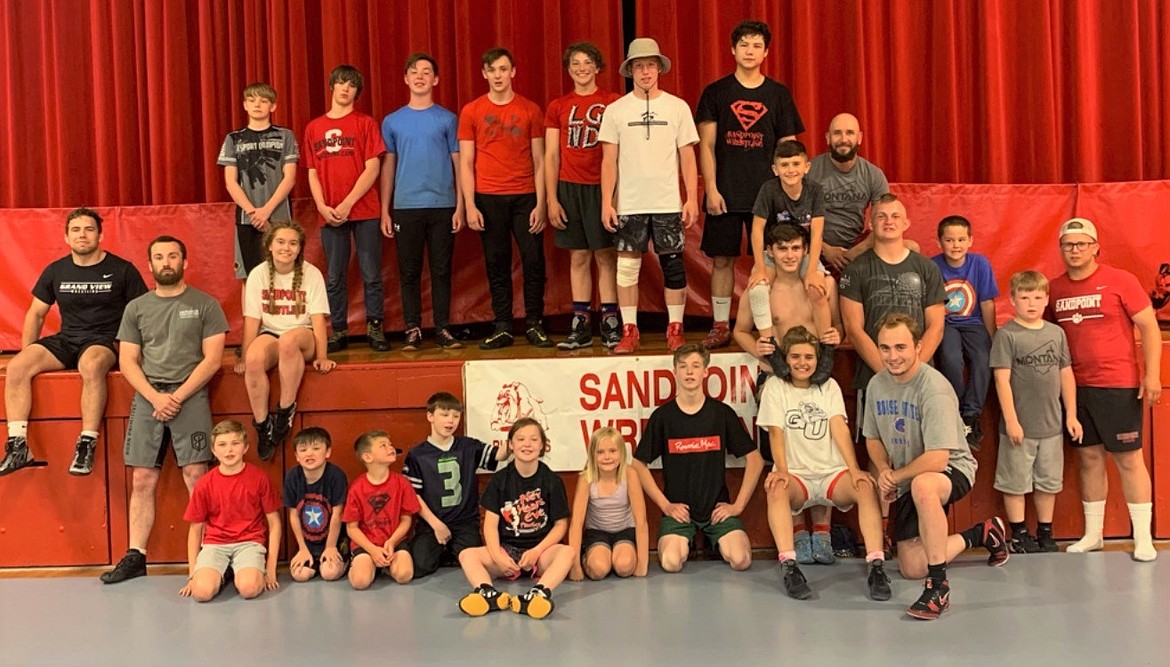 Sandpoint wrestlers pose for a photo at the home summer camp on June 16-18.
(Photo courtesy of JAKE STARK)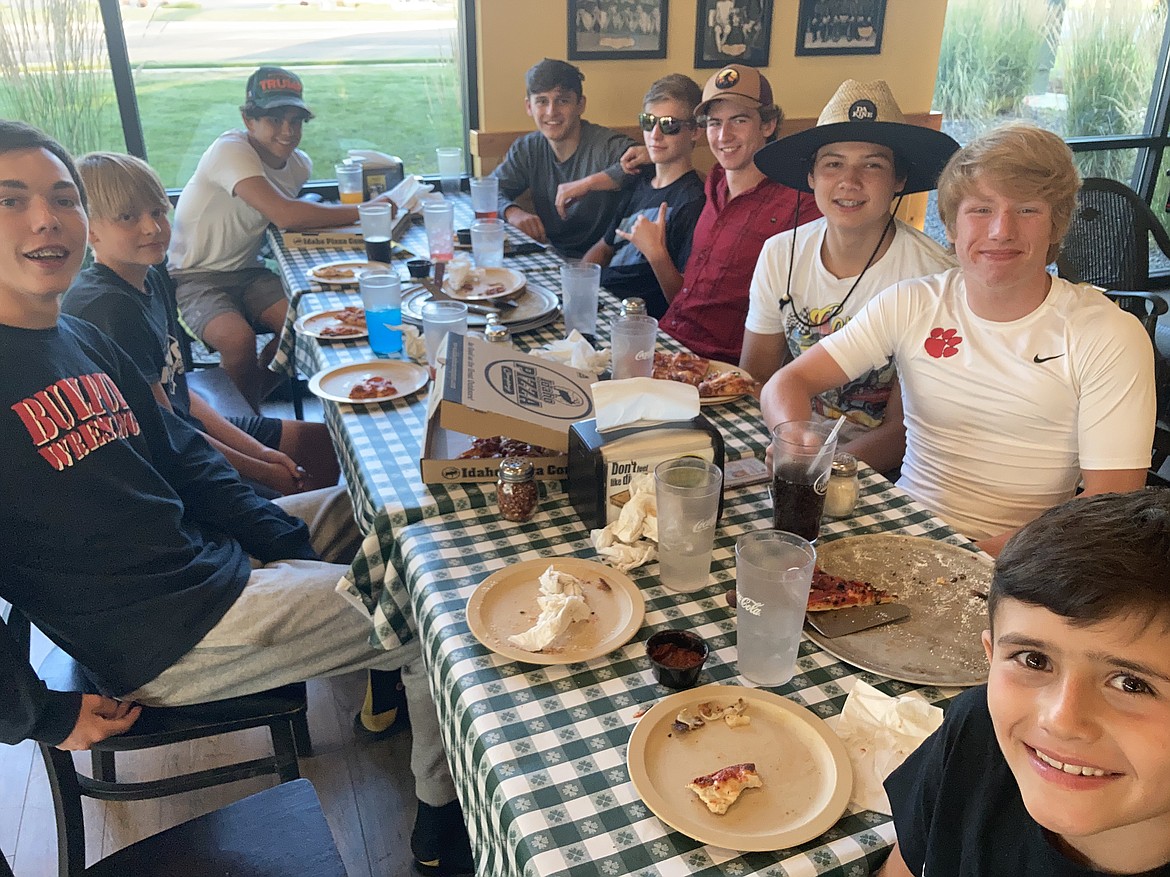 Bulldogs enjoy a team meal during the Wildcat Wrestling Camp last week in Nampa.
(Photo courtesy of JAKE STARK)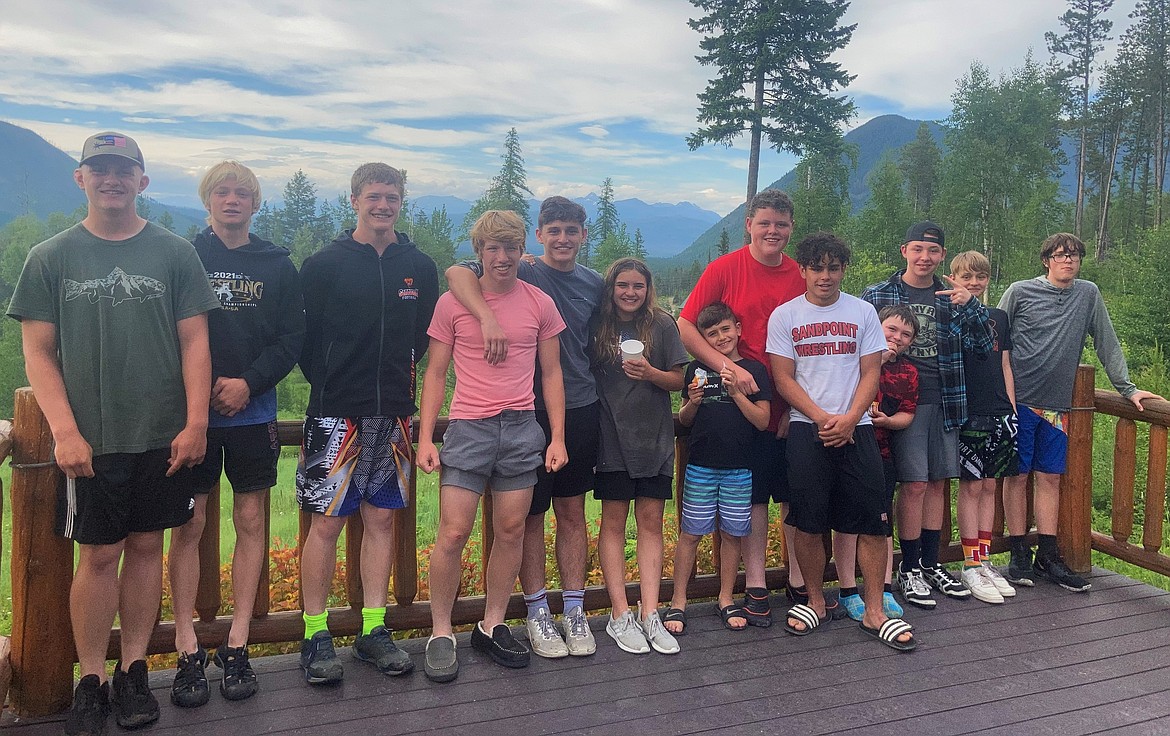 A group of Sandpoint wrestlers pose for a photo while taking part in the Montana Intensive Wrestling Camp on June 21-25 in Kalispell.
(Photo courtesy of JAKE STARK)
Previous
Next
by
DYLAN GREENE
Sports Editor
|
July 15, 2021 1:00 AM
SANDPOINT — Since school wrapped up in early June, the Sandpoint wrestling team has been grinding — for the most part — nonstop.
Recently, the Bulldogs finished their final camp of the summer. Last year, camps were nonexistent due to the pandemic and the lost time on the mat impacted everyone across the state.
Head coach Jake Stark said it was great to get a normal offseason and he expects the dedication his wrestlers showed to pay off once the season rolls around.
"All the guys got a lot better," he said. "Those guys just put another season under their belt going to that many camps and putting that much time in. It's going to help them a lot with their seasons. They're going to be whole different wrestlers."
Sandpoint kicked off the offseason with its home camp on June 16-18. Roughly 30 wrestlers took part in the camp each day and legendary alums like Pat Larson, a two-time state champion, and Casey Randles, a three-time state champion, were on hand to help out.
The following week, 13 Bulldogs headed to Kalispell to take part in the Montana Intensive Wrestling Camp on June 21-25.
Coaches from across the country offered their expertise to the 300-plus campers. Wrestlers learned new techniques in freestyle, folkstyle and Greco-Roman, and participated in a number of activities outside of the camp, including whitewater rafting.
On July 6-9, a group of Sandpoint wrestlers headed to Columbia High to wrap up their summer of camps. Kai McKinnon, Christian Troumbley-Karkoski, Raphael Eldridge, Matthew Clifton, Gavin Clifton, Shane Sherrill, Timmy Stark and Justin Lewis, who all took part in the camp in Kalispell, were in Nampa along with a few other Bulldogs.
Stark said this camp was more match driven and Troumbley-Karkoski posted an unblemished 8-0 record at 170 pounds. Every day at the camp, Stark said he saw plenty of improvement across the board and he is looking forward to watching this group continue to grow in the coming months.
"They put in a lot of work and I'm proud of them," he said.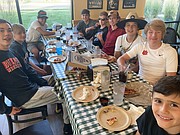 ---