Lakers open districts today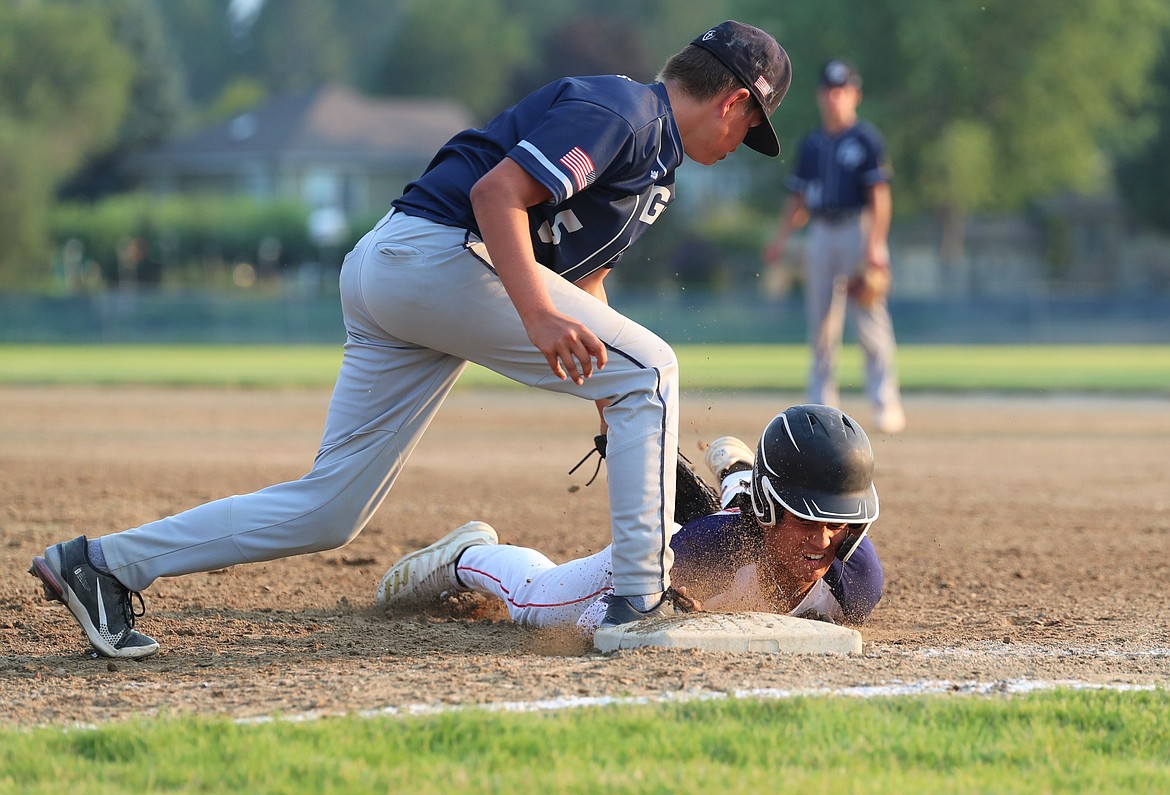 Kaipoi Wong-Yuen slides back to first base to avoid being tagged out on Tuesday.
(File photo by DYLAN GREENE)
The 19U and 16U North Idaho Lakers begin their journeys for state berths today.
The 19U Lakers, the fourth seed, will face fifth seed Lewis-Clark at 11 a.m. at Lakeland High to open the class A Area A American Legion tournament.
Five teams are in the double-elimination tournament. If North Idaho defeats Lewis-Clark, they will advance to face top-seeded Moscow at 5 p.m. Friday. The winner will move to a semifinal game at 2 p.m. Saturday and battle either second-seeded Camas Prairie or third-seeded Northern Lakes. The loser will move to the losers bracket and play at 5 p.m. Saturday.
Only the district champion will advance to the state tournament in Lewiston on July 26-30. The fight for the lone state berth is expected to be tightly contested as North Idaho, Northern Lakes and Camas Prairie all finished with an 8-4 record in league play.
After receiving a first-round bye, the top-seeded 16U Lakers host eighth-seeded Whitman County at 11 a.m. at Pine Street Field to begin play in the Washington American Legion class A Area 3 tournament.
Three state spots are up for grabs in the double-elimination district tournament. If the Lakers win Friday, they will advance and face the winner of fourth-seeded Gonzaga Prep and fifth-seeded Shadle Park at 5 p.m. Saturday at Rogers High in Spokane.
If North Idaho emerges victorious in that game, they will secure a spot in the district championship game on Sunday and a berth to the state tourney.
---