Pepper Rickert wins 3-point tourney at Sandpoint tennis camp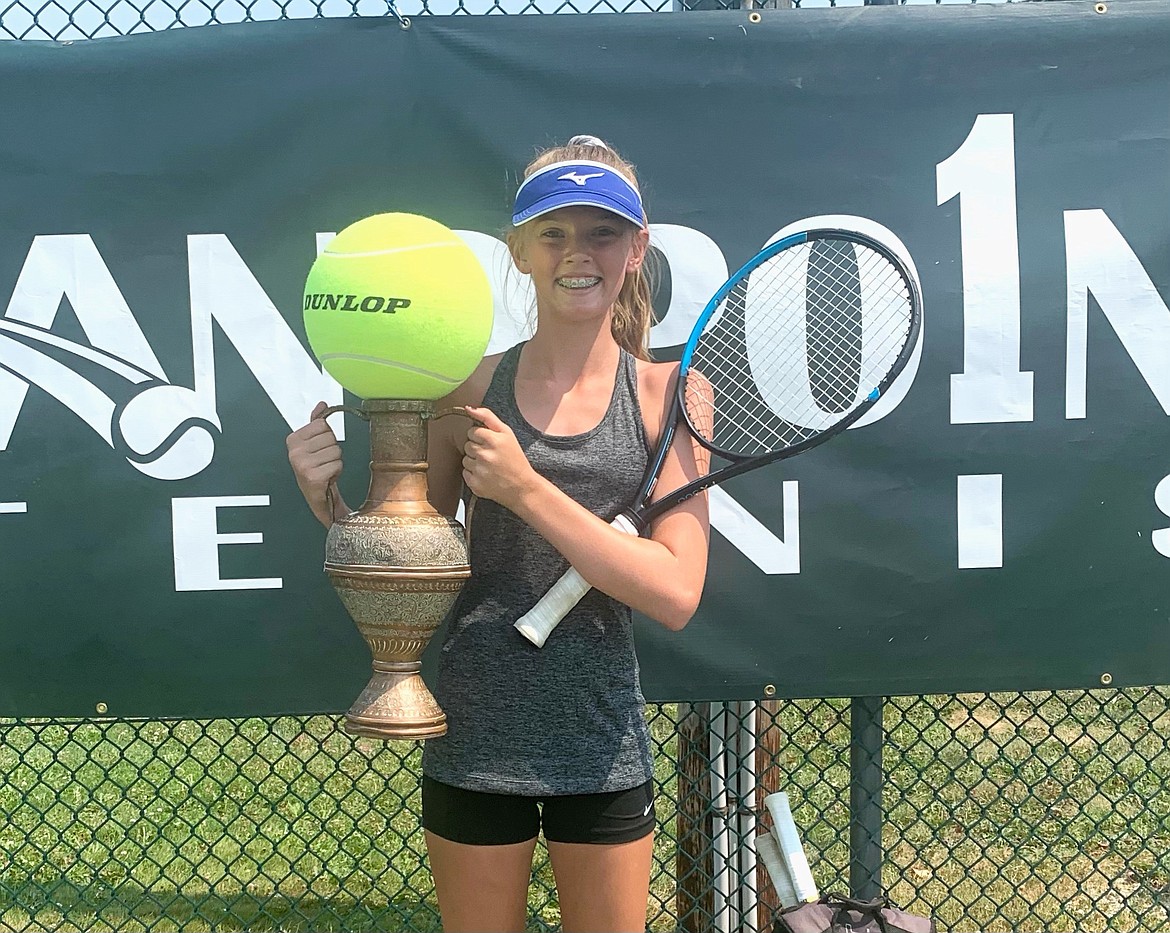 Pepper Rickert poses for a photo after defeating Neva Reseska to win the 3-point tournament at the 2021 Sandpoint Select High Performance Tennis Clinic on Wednesday.
(Photo courtesy of KENT ANDERSON)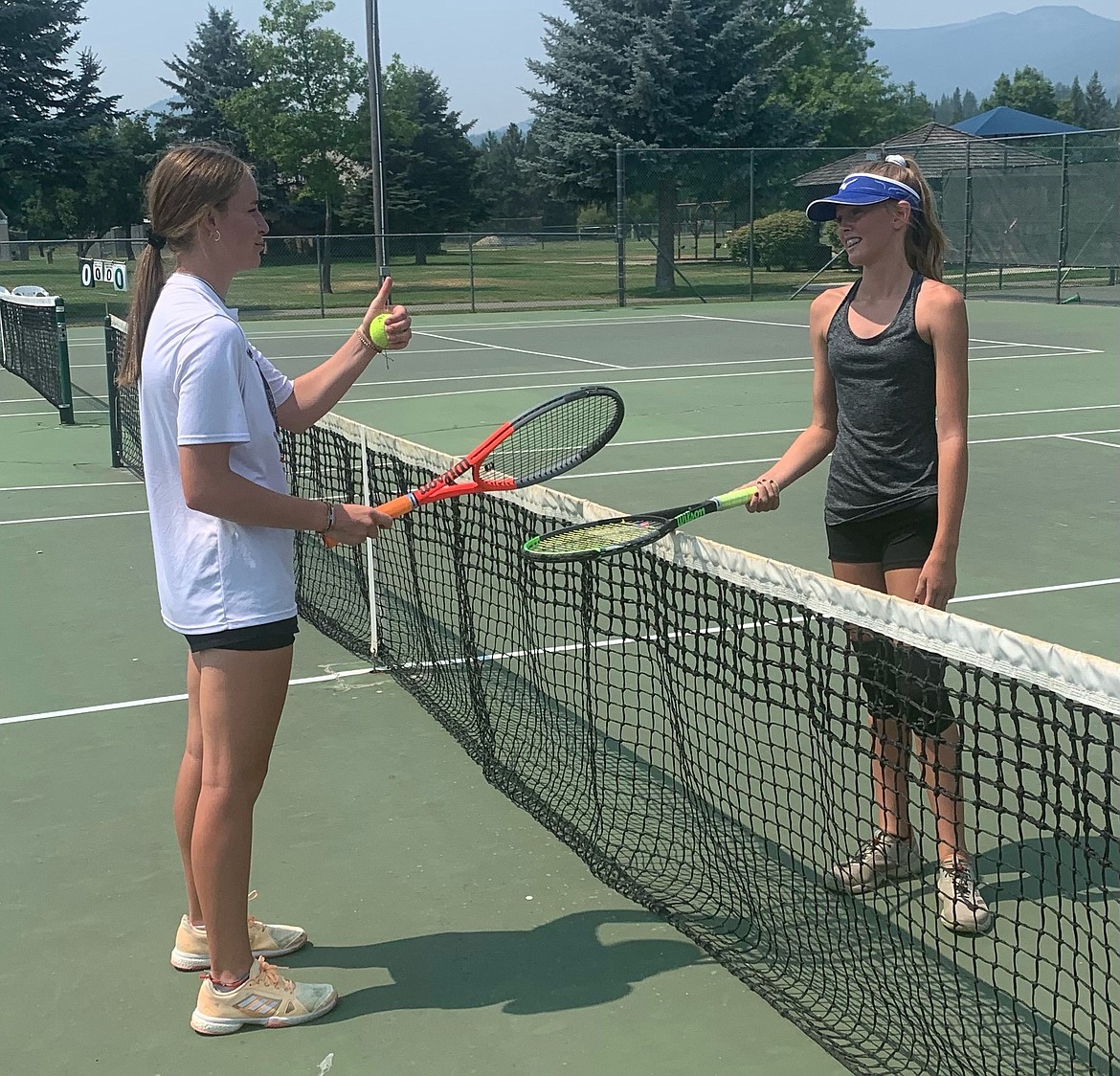 Neva Reseska (left) and Pepper Rickert faced off in the 3-point tournament final.
(Photo courtesy of KENT ANDERSON)
Previous
Next
SANDPOINT — Pepper Rickert defeated Neva Reseska in the final to win the 3-point tournament at the 2021 Sandpoint Select High Performance Tennis Clinic this past Wednesday.
Along with the title, Rickert won a Dunlop FX 500 tennis racket.
Twenty-five players competed in the camp's annual tourney and girls filled the four semifinal spots — Rickert, Reseska, Maile Evans and Berkeley Cox.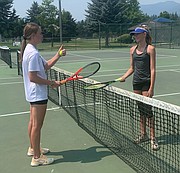 ---