Jewel Marie Willford, 67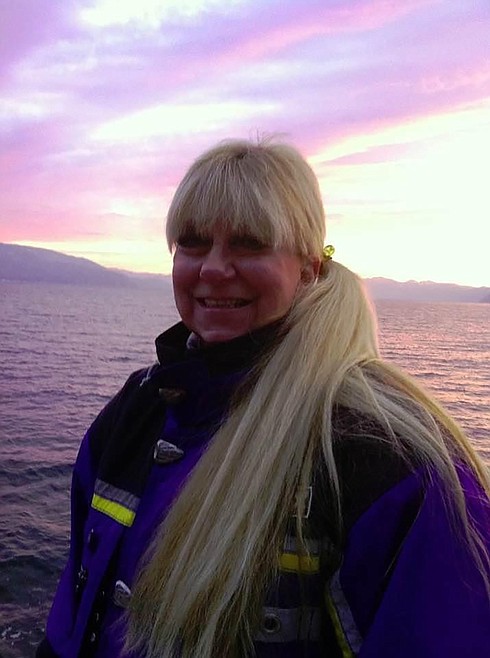 Jewel Marie Willford, 67, passed away on Sunday, July 18, 2021 in Sandpoint, Idaho. Private family services have been held.
Jewel was born on November 23, 1953 in Sandpoint to Buck "John" and Gloria (Evans) Willford. She attended Southside, Kootenai, and Sandpoint schools. Jewel enjoyed 4-H, cheerleading, horses, and her cats. 
Jewel married Kelvin Stevens in March of 1971 in Sandpoint, Idaho and divorced at a later date.  Jewel drove trucks locally for Merritt Brothers and Interstate. Her fondest work was long haul driving in Alaska with her Dad. In 2010 she moved back to Sandpoint.
Jewel was a talented artist, musician and cook. She loved to share her gifts and talents with others.
She is survived by her daughter, Valerie Marie Stevens (James) Webb of Sagle; and granddaughter, Shawnee Marie Stevens-Webb of Oldtown, Idaho; sister, Jeannie Erickson (Edward) of Palmer, Alaska; stepsisters, Terri Willford in Arizona, and  Lorenda Willford of Palmer, Alaska; stepbrothers, Steve (Judy)Willford of Fairbanks, Alaska, and Dale (Debbie) Roberts and Doug (LaWana) Roberts of Sandpoint, Idaho; three aunts, Vivian Willford, Elaine Robinson and Arlene Evans, all living in the Sandpoint area; cousins, Patricia (Jerry) Spray, Bucky (Debbie) Willford, and Kenny Willford in the Sandpoint area; and nieces and nephews in Idaho, Alaska and Hawaii. 
Jewel was proceeded in death by an infant son; grandparents Art and Mary Edith Evans, Jerry and Tressie Willford; and her parents; Buck "John" Willford and Gloria Evans.
Lakeview Funeral Home in Sandpoint is handling the arrangements. Please visit Jewel's online memorial at www.lakeviewfuneral.com and sign her guest book.
---