Donald Richard Pratt
The eldest of three boys, Donald Richard Pratt was born in Spokane, Washington on January 8, 1938, to Donald Sanford Pratt and Mary Theresa Gonyou. He passed away on July 12, 2021.
While visiting his childhood friend Dick's family cabin at Outlet Bay, he developed a life-long love of Priest Lake, Idaho. After graduating from Gonzaga Prep, he began his career as a lineman at Pacific Northwest Bell. He helped lead the Bell System pavilion at the World's Fair for Expo '74, later advancing to an engineering position and relocating to the Seattle area.
After his marriage to Kathryn Moisan, they lived on Bainbridge Island, Washington, until their retirement from US West in 1990. After years visiting their cabin at Priest Lake, it was finally time to live there full-time, and Don began hand-building their lakefront dream home overlooking Copper Bay.
He and Kathryn were active in the community, with involvement in Lions Club, the Priest Lake Museum, water-testing, Search and Rescue, and Priest Lake Memory Gardens. Don also served on the sewer board and was instrumental in bringing sewer access to the area. He enjoyed all kinds of outdoor recreation, exploring local shores and peaks through countless skiing, snowmobiling, hiking, swimming, and boating adventures.
A lover of simple joys like strong coffee, spumoni ice cream, PBS NewsHour, reading, and crisp winter weather, Don most of all cherished his time visiting with friends and loved ones from his serene view of the Twin Islands and Selkirk Mountains.
He was preceded in death by his wife, Kathryn; and his brothers, Bob and Mike. He leaves behind four children, Kim, Davis, Jana, and Mark; and three stepchildren, April, Alex, and Patty. He will be dearly missed by his 17 grandchildren and two great-grandchildren as well as countless others in the community.
He was a model of character, humility, and good humor even in the face of health challenges and difficulty. Don constantly expressed gratitude for the people and blessings he'd received over the course of his life. Special gratitude is given to his numerous friends and neighbors, and the hospice team — all of whom provided loving care and companionship to Don and our family over the years.
A donation in honor of Don can be made to priestlakememorygardens.com.
Sherman-Campbell Funeral & Cremation Services in Newport is in charge of arrangements.  Family and friends are invited to sign the online guest book at shermancampbell.com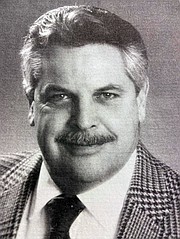 ---