Myron Ernest 'Buzz' Watts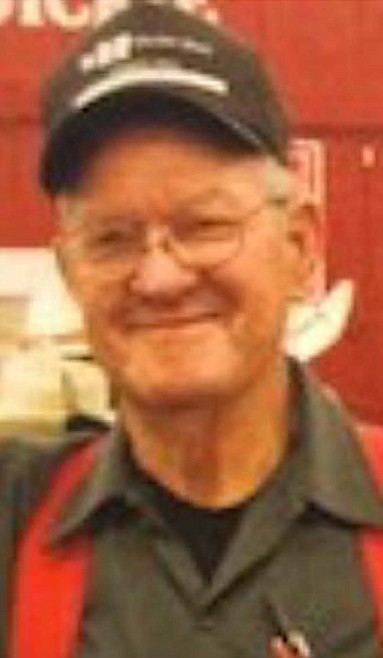 Myron Ernest "Buzzy" Watts, lifelong Sandpoint resident, beloved father and grandfather graduated to heaven on May 20, 2021.
He was born on October 21, 1934, near the Pend Oreille River on Wrenco Loop just west of Dover, Idaho. Born to Myron A. and Mabel Reed Watts, he joined siblings Alice, Hazel, Mildred, Elsie and Don, followed by Donna, Richard, and Tammy.
Buzzy's early life was spent in the Priest Lake area on farms. He would tell you that working with the horses was his favorite part. He attended school at the Wrenco Schoolhouse where he met his future bride Shelda Rigby in 1948. Both attended Sandpoint High School where he graduated in 1953. On August 22, that same year Buzz and Shelda married. They went on to have six children and raised the family on their Wrenco farm beginning in 1956.
Buzz was a hard worker all his life. Most notably, he spent 23 years working at the Pack River Lumber Company. In 1973, he started Watts Excavating and later drove for Jafco Trucking and several logging companies in the area.
In the 1970s, he was a member of the Horseman's Association, helping to establish a rodeo in Sandpoint. Buzz was also instrumental in starting the Westside Fire District, keeping the first truck at the Watts Family shop in the early years.
Buzz and Shelda ran the Norway Lodge in Colburn, Idaho, for a brief period before returning to Wrenco Loop and building a home on their property. Buzz was still an active member of Laclede Community Church after joining it where it began, at the old Laclede School.
Buzz is survived by his sisters, Alice Etheridge, Elsie Monroe, Donna Mack and Tammy Watts; children, Russell (Robyn) Watts of Sandpoint, Idaho, Kathy (Dan) Osborne of Ponderay, Idaho, Kris (Jim) Mendenhall of Westmond, Idaho, Mark Watts of Sandpoint, Kari Lynn Carey of Kalamazoo, Michigan, and Koni (Dwight) Kincaid of Sandpoint. Buzz is also survived by 20 grandchildren, 17 great-grandchildren and three great-great grandchildren; his beloved sisters-in-law, Hazel Haynes, Gail (Bob) Bachman, and Eileen Watts.
Buzz and Shelda were married 68 years before her passing in September 2020. He was also preceded in death by siblings, Hazel, Mildred, Don and Richard.
A celebration of Buzz's life will be held on Saturday, June 26, 2021, from 11 a.m.–3 p.m., at the Wrenco Schoolhouse Community Center, 15 Helen Thompson Road, Wrenco Loop west of Dover, Idaho.
The family invites all who knew and loved Buzz to come and share stories, memories and to celebrate an amazing life.
---