Sandpoint track and field announces awards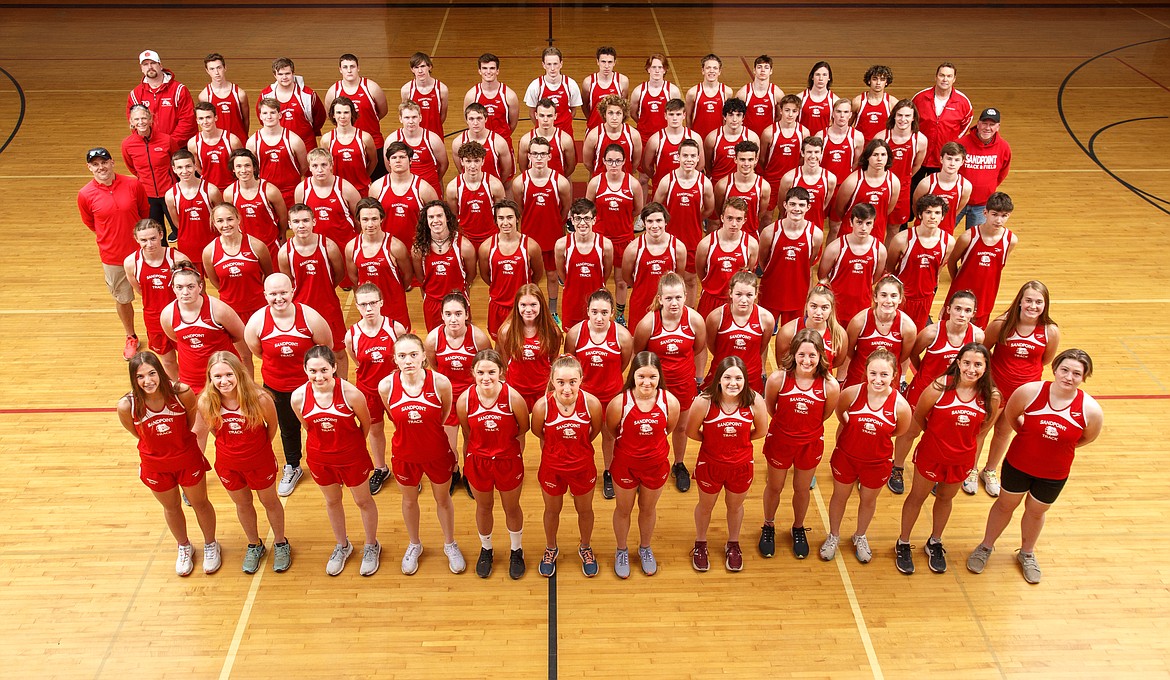 (Photo courtesy of JASON DUCHOW PHOTOGRAPHY)
The Sandpoint track and field team recently held its end-of-season awards banquet.
Three athletes received the David Lyon Award — Maren Davidson, Braden Kappen and Nikolai Braedt.
The award is given to the track and field athletes of the year, and takes performance, competitiveness, leadership and academics into account. This award is meant to encapsulate all of the things David represented in his life.
Maren Davidson, a sophomore, medaled in the 800 at state by placing sixth. Kappen won the state title in the long jump and also earned medals in the 100, 200 and 4x400 relay. The senior also broke the school record in the long jump this spring.
Braedt, a senior, took seventh at state in the 1600 and eighth in the 3200. He was a three-time regional champion in the 1600.
The team also announced the David Lyon Award winners for the 2020 season that was canceled due to COVID-19. Paige Davidson, Kappen and Braedt earned the award for continuing to train through the disrupted season and having great performances at the Sandpoint Open last June.
The team also handed out 17 coaches' awards. Here is the full list:
Coaches' Award Throws — Will Hurst, Kayla Remsen.
Coaches' Award Jumps — Stone Lee.
Coaches' Award Jumps/Hurdles — Luke McCorkle.
Coaches' Award Sprints — Rusty Lee, Destiny Lyons, Anna Reinink, Peyton Ennis.
Coaches' Award Pole Vault — Quinn Hooper, Erika Edmundson, Slate Fragoso.
Coaches' Award Distance — Mackenzie Suhy-Gregoire, Ara Clark, Megan Oulman, Ben Ricks, Keegan Nelson, Josiah Hill.
---