Camille Neuder makes history as she readies for DYW national program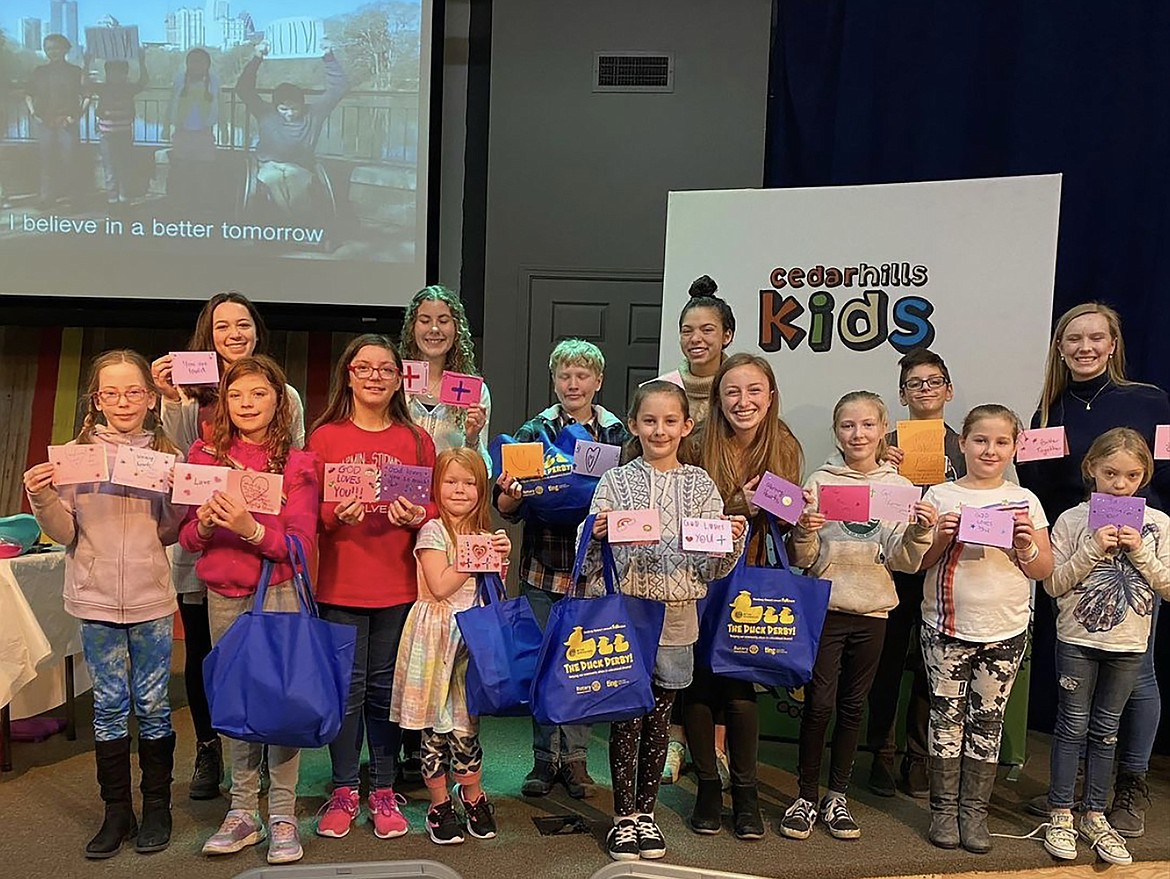 Camille Neuder, sixth from right, takes part in a Be Your Best Self event. Sandpoint's first Distinguished Young Woman of Idaho will be taking part in the 64th annual Distinguished Young Women National Finals in a few weeks.
(Photo courtesy DISTINGUISHED YOUNG WOMEN OF SANDPOINT)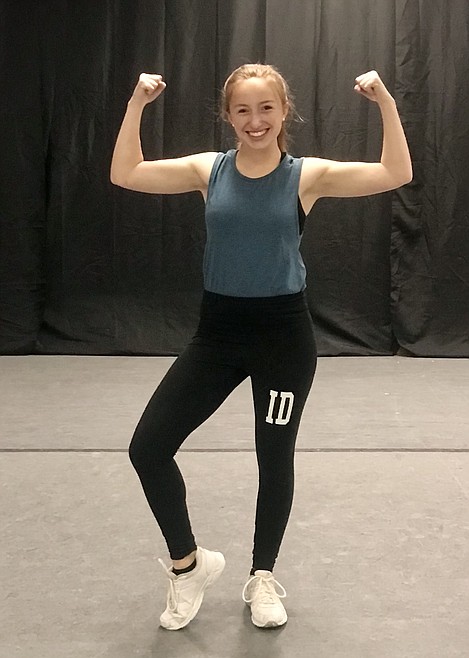 Camille Neuder, Distinguished Young Woman of Idaho, takes part in a fitness routine. She will be taking part in the DYW National Finals later this month.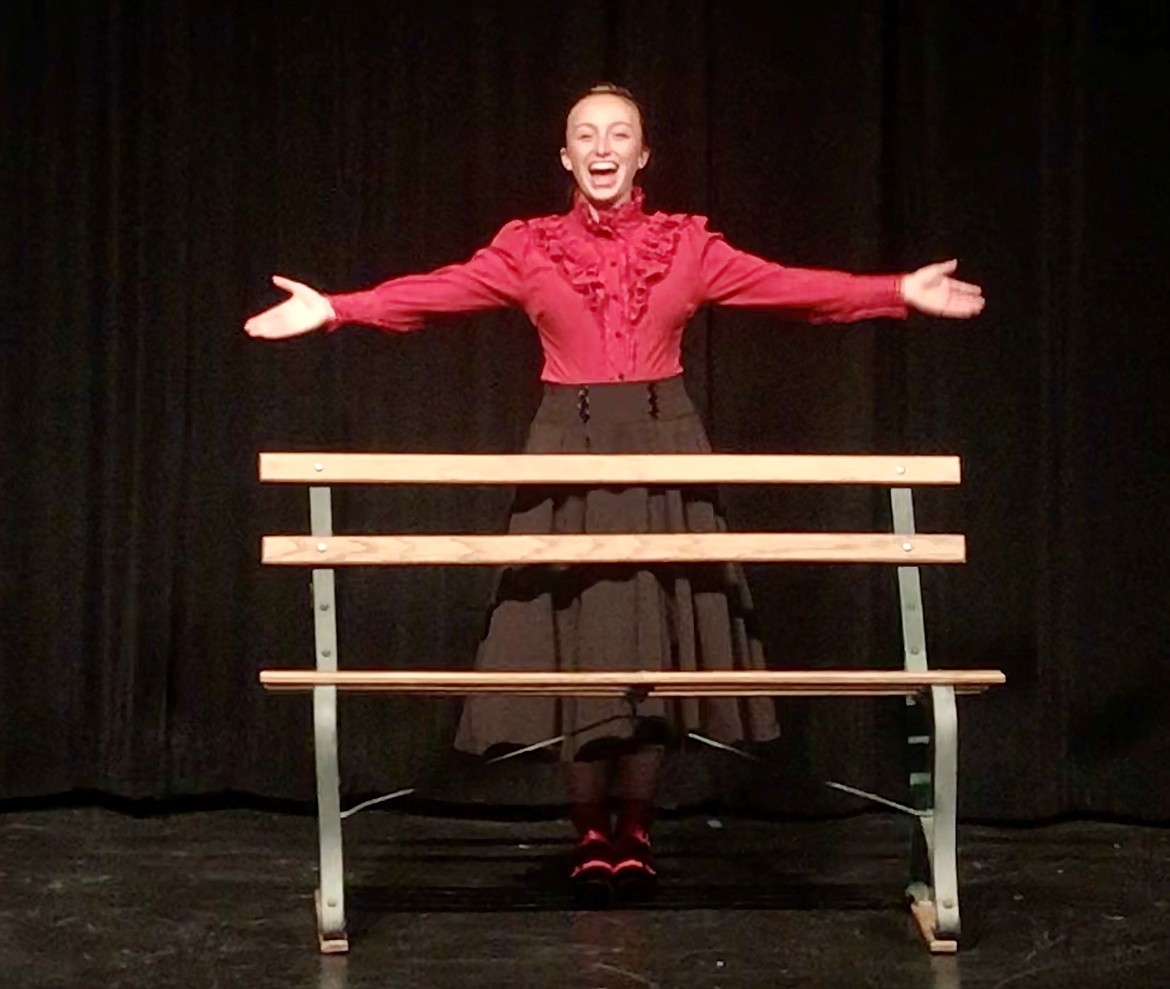 Camille Neuder, Distinguished Young Woman of Idaho, performs in a past talent competition. She will be taking part in the DYW National Finals later this month.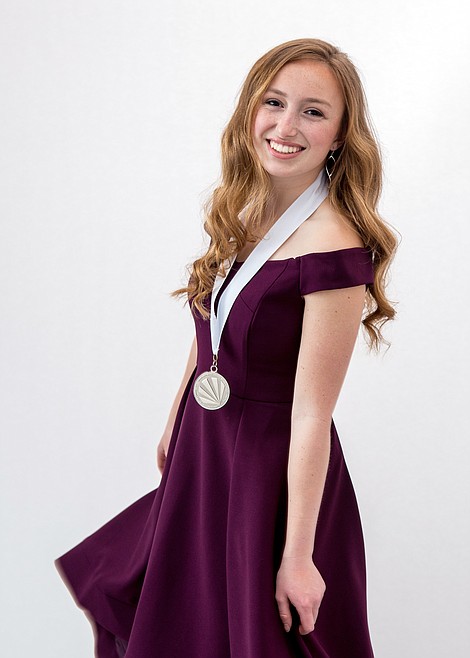 Camille Neuder will be taking part in the Distinguished Young Women National Finals later this month.
Previous
Next
by
AUNDREA WOLF and JULIE NOLAN Contributing Writers
|
June 10, 2021 1:00 AM
Sandpoint's own Camille Neuder, was selected from 35 young ladies throughout the state to represent Idaho at the 64th annual Distinguished Young Women National Finals. This is a historic event for Sandpoint as it's the first time in the program's history that a Sandpoint participant has been named the Distinguished Young Woman of Idaho!
Camille's time as Idaho's Distinguished Young Woman has been a busy and fulfilling journey! The announcement that National Finals would use the digital format again this year came out in late March but Camille had been preparing long before then while carrying out her many duties at our local program that was held March 13.

"Our DYW of Sandpoint committee is so proud of Camille and her many accomplishments! Truly there are no words to describe her strength, talents and work ethic and it has been such an honor for us to be by her side every step of the way." said co-chairman Aundrea Wolf.
The 64th National Finals are now two weeks away! With only a week left of high school, Camille sat down and answered a few questions as the countdown to her journey to nationals quickly approaches.
Q: What was your first reaction after you discovered nationals would go fully virtual like the state program?
A: When I first learned of the news there was definitely a level of disappointment that I had to grow to overcome. I was really looking forward to having a large-scale show after the virtual state program, but more than that I was really hoping to be able to meet the other women and be a part of some of the projects the nationals experience typically entails that help give back to the community. Once this news had a chance to settle in though, I became grateful for the opportunity to still be a part of it no matter what form it came in, and by being able to stay home, I have gotten to enjoy more time with my family on my last summer before college that I otherwise wouldn't have.
Q: For a live in-person program you expected to be in mobile Alabama for 2 weeks, what does the virtual experience entail and how will it differ from nationals?  A: I think the most difficult part about a virtual program is that life doesn't stop while you are all of the sudden trying to add more things to it. Typically, by flying across the country to Alabama, the only thing on our plates would be to focus on DYW. However, a virtual program takes months instead of weeks to put together, and these months happen to be the last months of high school filled with finals and class work on top of sports and extracurriculars as well as just wanting to be with family and friends. However, it does allow participants a chance to take as much time as we need to practice and feel prepared before recording which has been very helpful.
Q: How have you been preparing for the national program?
A: After practicing my talent for nearly eight months, I was able to record my final take a few weeks ago. Last week I finished up my pre-submitted recordings by filming the fitness routine I have spent this May learning, as well as creating intro videos to show the audience a quick sneak peek into my wonderful hometown. My incredibly supportive local committee has helped me grow every step of the way and keeps me on my toes with regular mock interviews and self-expression practice questions. The national program also had multiple zoom calls per week that cover varying topics from public speaking, to future careers, and just simply getting to know the other participants so we can all encourage one another. Soon I will zoom in for self-expression followed a few days later by my zoom interview, the final two submissions to complete my participation. 
Q: This has been a year long journey for you, what is your most memorable experience so far?
A: This program has helped me strengthen the desire and conscious ability to help others. I think it is a very common idea to want to do good in the world, but often people, myself included, can find it intimidating to start large-scale projects that create large change. DYW helped me overcome this fear through the drive of Be Your Best Self, and because of that I have been able to be a part of several life changing experiences. The most influential moment was working with a group of elementary school students to make personalized cards for warm weather bags created for the local homeless population. One of the girls came up to me with suggestions for adding some of her favorite books to the kits for these people to enjoy. I had to tell her that unfortunately the kits I made were getting delivered the next day so we didn't have time to get them for this project, but that she had a great idea that she could use in a project of her own. Watching her face light up opened my eyes to the idea that sometimes all it takes is a little encouragement and just showing that you believe in someone so that they can begin believing in themselves.
Q: What is something you've learned about yourself through this process?
A: There are always going to be people who are better than you in some way. Good for them! That is amazing! But no one can be you better than you can. It can be intimidating knowing you are participating with so many remarkably talented, fit, smart, well spoken, accomplished, kind, and the list goes on... young women! At first I definitely felt myself slipping into comparing my worth to the idea of how I looked up to them. Over this program I have really grown to appreciate the worth that every person has and to value all of the different forms it comes in, including my own.
Q: If you were to be named the National DYW, what is in store for you?
A: Another incredible opportunity to positively influence the lives of young women so that they know their voices are worthy of being heard. 
If you would like to send a message of support and encouragement to Camille, please do so at sandoint@distinguishedyw.org, and tune in to watch all three nights of the program streamed for free. Each night is sure to be full of excitement, talent and inspiration, but most importantly, mark your calendar to cheer on our own, Camille Neuder, as we celebrate her endeavors June 24 (first preliminary), 25 (second preliminary) and 26th (national finals) at 5 p.m. PDT. The official broadcast page is www.dywnationalfinals.com. Remember, these broadcasts will be streaming live, so mark your calendars and be ready for the show to begin each night. (Please note this website will re-direct to Distinguished Young Women's home website until June 24 when preliminaries begin.)
Founded in 1958, Distinguished Young Women is a free program that encourages participants to reach their full individual potential. Our mission is to empower young women by providing over $1 billion in scholarship opportunities, developing their self-confidence and participating in our Life Skills Workshops that prepare them for success after high school. National sponsors include Barbara Barrington Jones Family Foundation, Mobile County, City of Mobile, Alabama Power Foundation, Master Boat Builders, Encore Rehabilitation, Shoe Station, Gant Travel Management, Wellington and Bonnie Coffeen, Regions Financial Corporation, Jostens and Alabama Media Group.
For more information about Distinguished Young Women, contact Tara Principe, National Headquarters Marketing and Communications Director, at 251-438-3621 or Tara@DistinguishedYW.org or visit www.DistinguishedYW.org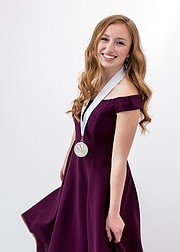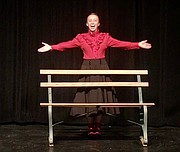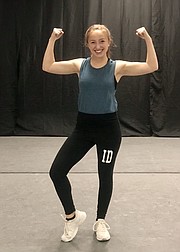 .
---