LPOHS celebrates class of 2021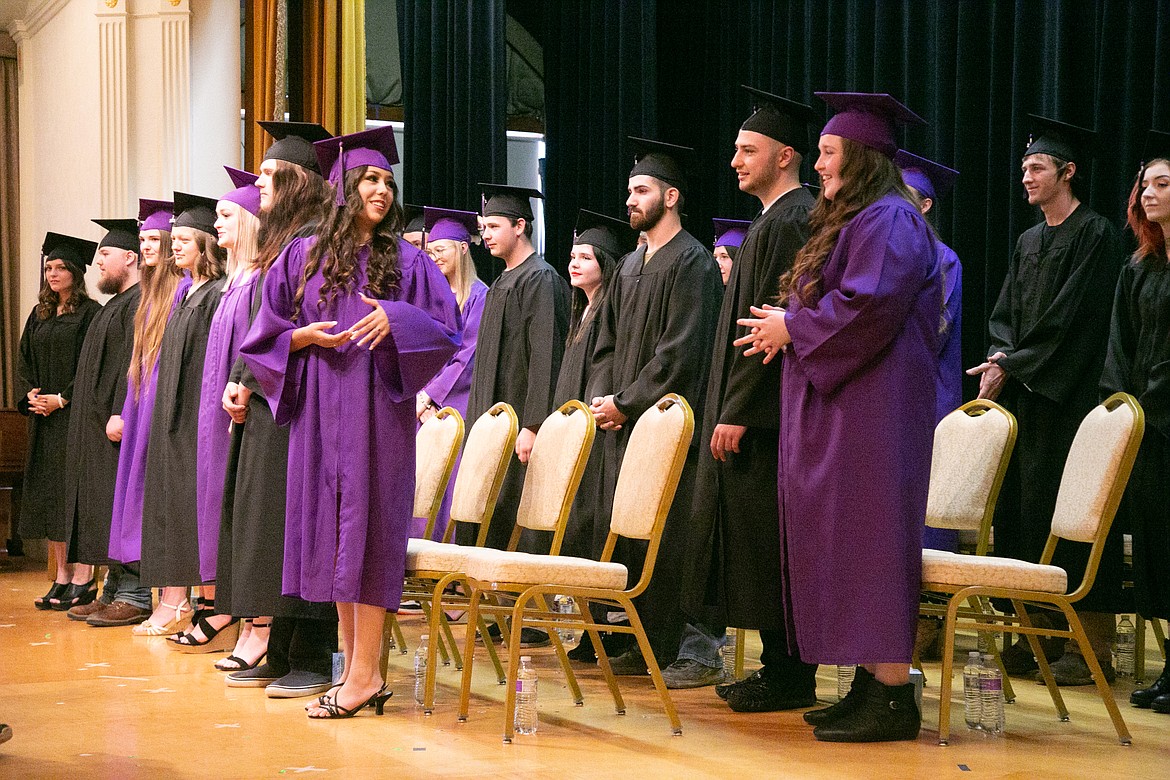 Lake Pend Oreille High School graduates Amber Staffiero, left, and Rylee Turley, right, share a word during the processional at the 2021 commencement ceremony on June 10 at Sandpoint Events Center.
(Photo by ANNISA KEITH)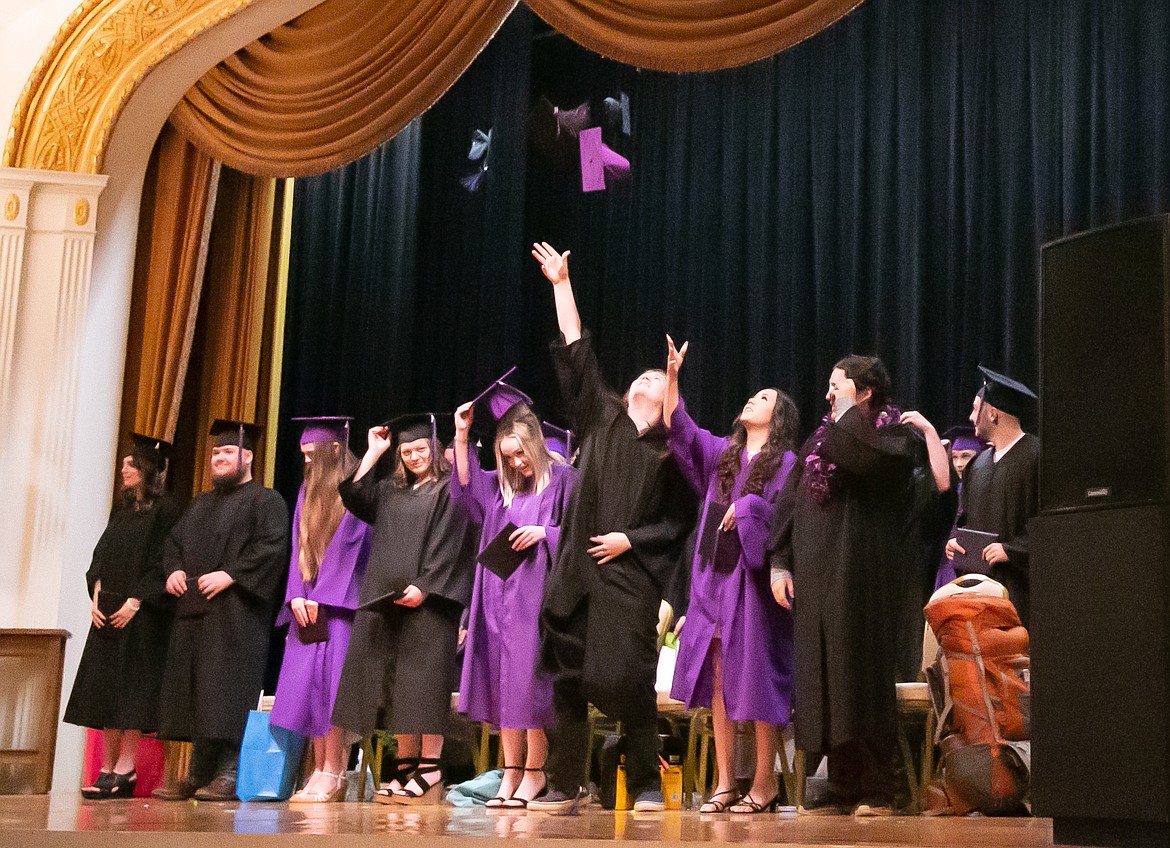 Graduates of Lake Pend Oreille High School toss their caps after a commencement ceremony attended by approximately 300 people. Graduates, staff, and audience members celebrated on June 10 at the Sandpoint Events Center.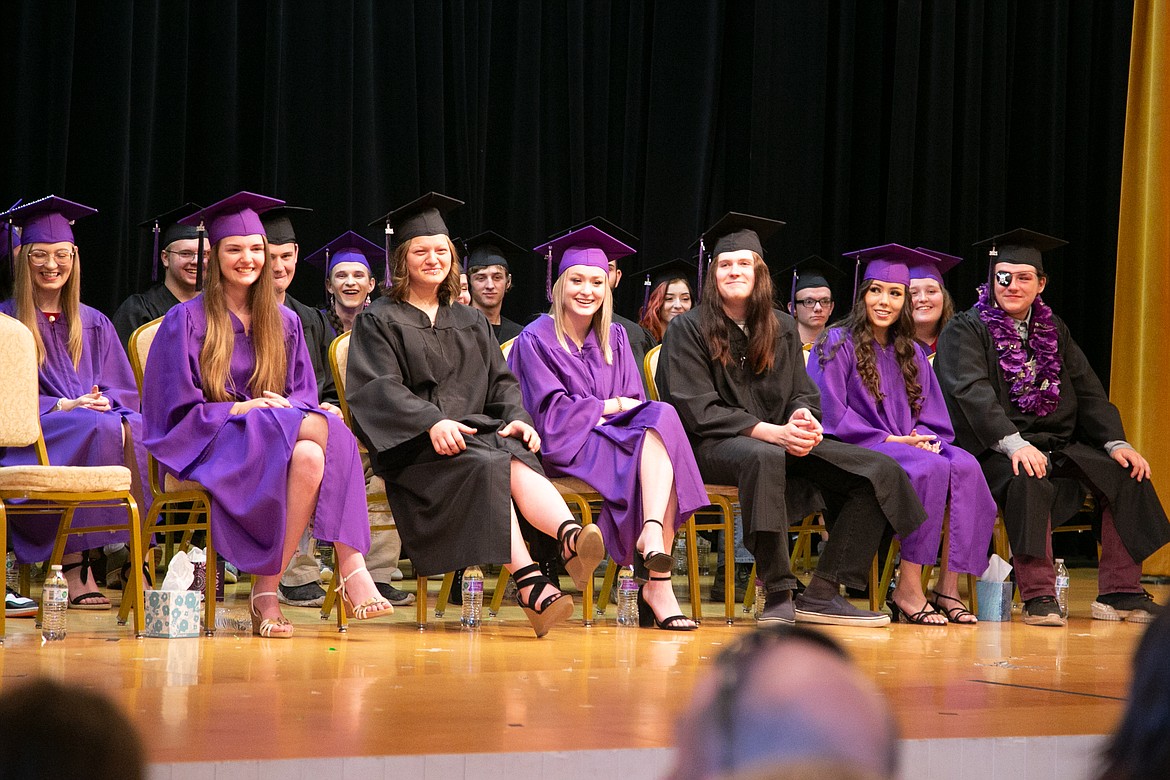 Lake Pend Oreille High School decorated 26 graduates with diplomas at yesterdays commencement ceremony. Each graduate also received personalized gifts and remarks from staff members recounting their most notable moments.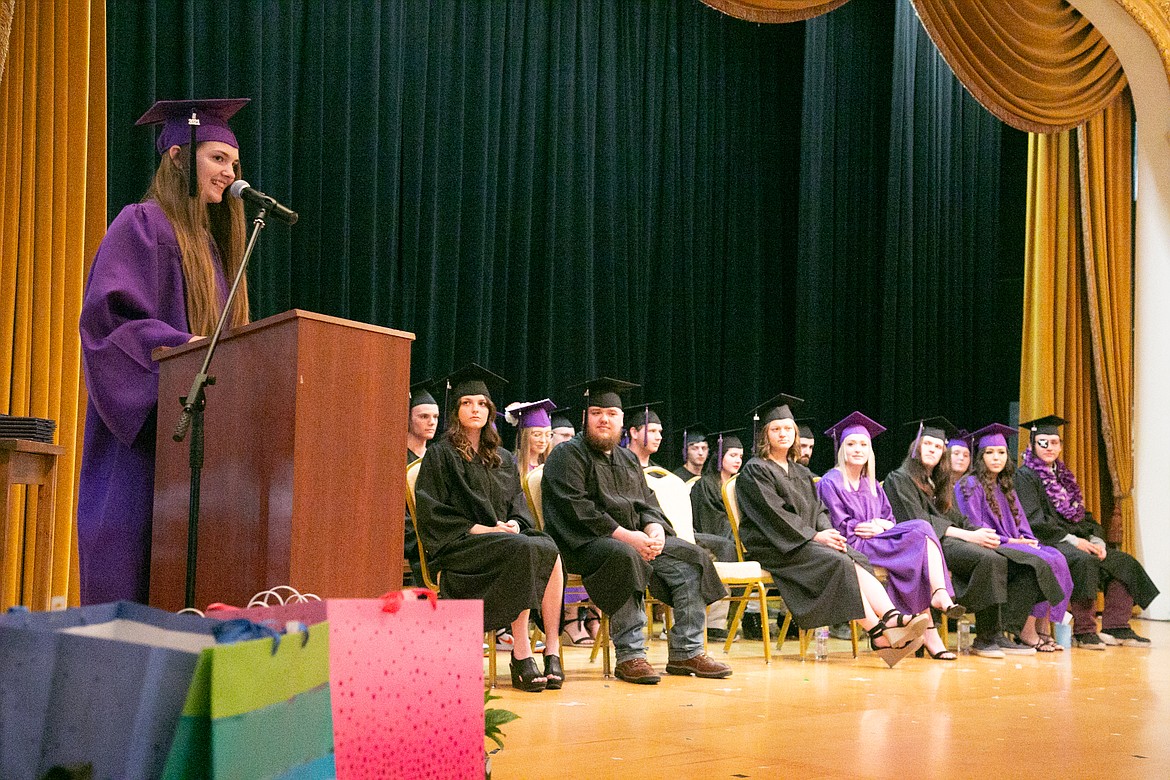 Saedy Christy, a graduate of Lake Pend Oreille High School, gives a speech to her fellow graduates at June 10 ceremony at Sandpoint Events Center. The commencement saw attendance of approximately 300 people, some remarking that it is the largest event they have attended in over a year.
Previous
Next
---