Public-private partnerships can help address housing issues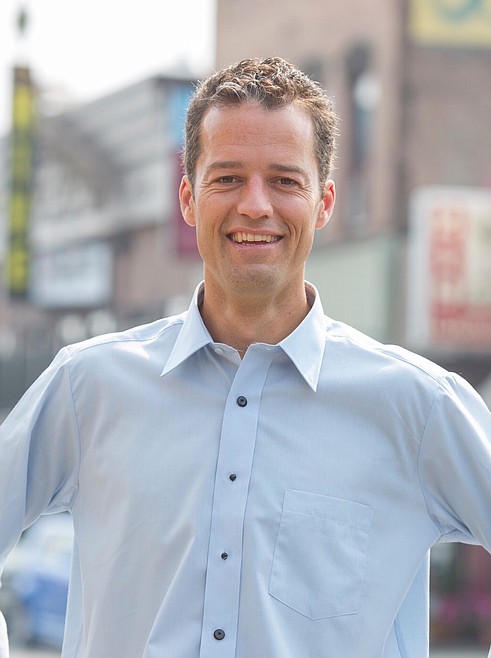 by
SHELBY ROGNSTAD Contributing Writer
|
June 24, 2021 1:00 AM
Mayor's Roundtable: Housing Part 3.
(This piece is the third in a series to address the issue of housing availability and affordability in the greater Sandpoint region.)
In last month's article I introduced the 2019 housing assessment that was conducted by the city of Sandpoint to begin to understand the problem of housing availability and affordability. The study provided an overview with demographic data and a broad market analysis that painted a picture of a problem brewing.
This problem has become more apparent as the median price for a home is up nearly 60% over last year according to Realtor.com. Market prices for lumber, and most other commodities drive up costs when supply shortages caused by a pandemic, inflation and other global factors come into play.
While we can't substantially affect national market prices, we can create a comprehensive land use plan and zoning code that encourages more housing options and lower cost. Providing more inventory across a range of housing types improves access to housing and supports more affordable options.
Other cities like Boise and McCall have found ways to reduce housing costs permanently through a variety of mechanisms. By contributing public lands for development of residential properties, cities are able to take the cost of the land out of the development equation. This typically can reduce the cost of construction by 10-15%. This savings then can be passed on to the consumer, renter or homeowner. Projects like this can be rentals or for-sale units or any combination thereof. Furthermore, public entities don't pay property taxes, so there is no ongoing tax required to support the development.
Municipalities can bring other subsidies into play as well. Impact fees and other development fees can be reduced or eliminated for projects that meet the target for affordability. Other public agencies like HUD or Idaho Housing and Finance Association can contribute to a project through tax incentive programs and grants. Collectively, these efforts can work together to further bring down the cost of development.
In home ownership, when the market determines the housing cost but only applicants that meet the area median income (AMI) criteria are eligible buyers, it is called a market based approach. Non-market based approaches can include an appreciation cap, often in the 2% range, that restricts the annual value of appreciation after original ownership so that the reduced housing cost is carried forward beyond the original owner
Increasingly, public private partnerships are becoming common as cities and businesses recognize their fate is inextricably linked to workforce access to housing. A city may contribute land and other reduced fee incentives while an employer can contribute cash, land or other resources. This kind of collaboration can attract grant funding and other state and federal subsidies that can all work together to further drive down the development cost and ultimately the cost of housing. Employers can require, based on the value of their contribution, a certain portion of the project benefit their employees. Projects can be tailored to meet the needs of specific partners and/or the needs of the workforce at large.
Public private partnerships are a powerful model because this kind of collaboration can bring vast resources to bear when a community is working in synergy to ensure that housing is developed to meet the needs of the community. The first step in developing this kind of solution is to assess what the needs of the community are. The next step is to assess what resources can we marshal to address the issue.
To this end, the city has created a survey, available on EngageSandpoint, that was emailed to all businesses in the city and other employers in the Sandpoint metro area last week. The results will be tabulated to help us identify partners and develop potential solutions to improve access to workforce housing
Please join me for the Mayor's Roundtable to discuss these issues and more next Monday, June 28, at 4 p.m. at Tasty's in the Cedar St. Bridge.
Shelby Rognstad is the mayor of Sandpoint. He can be reached at mayor@sandpointidaho.gov.
Recent Headlines
---