Mumm honored by Top Agent Magazine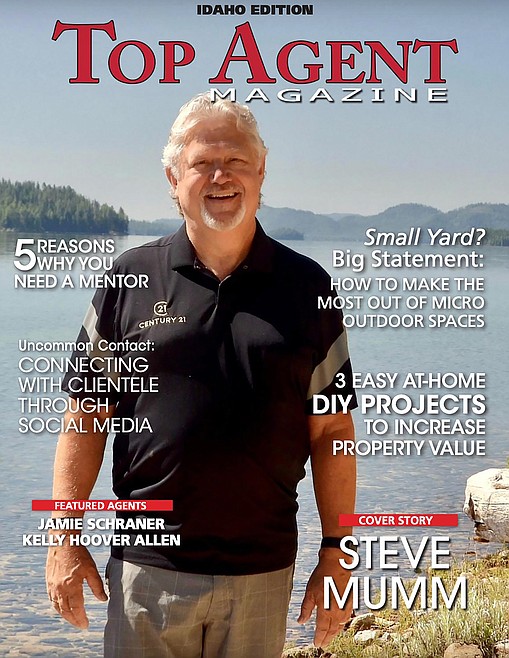 Local real estate agent Steve Mumm was selected for the cover of "Top Agent Magazine".
(Courtesy photo)
PRIEST LAKE — Steve Mumm of Century 21-Beutler and Associates is the cover story for the June 2021 edition of Idaho's Top Agent Magazine.
The six-page article features Mumm's focus on the popular Priest Lake/North Idaho area, where he has gone to great lengths over the years to service his clients, whether he is boating them to appointments or snowshoeing in to review a property.
The magazine highlights the top producing and most accomplished professionals in the real estate industry, offering an in-depth look at their careers and providing a blueprint for their success.
"I am so honored to have been nominated by my peers and chosen by Top Agent Magazine," Mumm said. "Idaho is the most popular state to move to right now and it seems like the rest of the world has discovered what we've known for a long time: Idaho is a great place to live, work and play."
To be considered for a feature, individuals must go through a nomination and interview process. All candidates are then evaluated based upon production, professionalism, as well as industry and community involvement.
Mumm was also recently honored for his community involvement with the Silver Circle award, given by the Northwest Regional Division of the National Academy of Television Arts and Sciences. Mumm is a former TV weathercaster for local ABC affiliates.
"It is considered a privilege to be nominated as it speaks to a certain success level all real estate agents strive for," Mumm said. "Top Agent has set itself apart as a trusted source of real estate information and inspiration."
Recent Headlines
---