Priest River Library expansion nears completion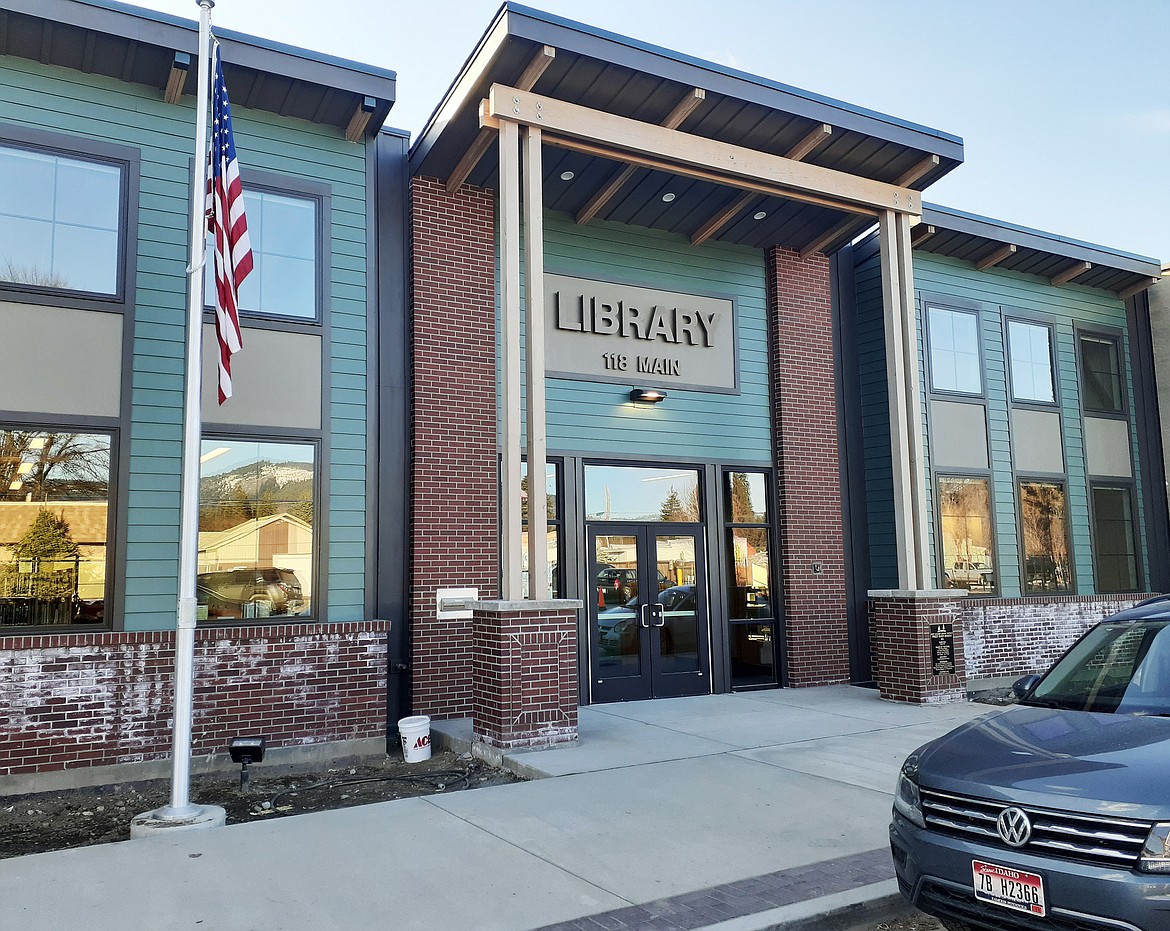 The entrance to the front of the Priest River Library.
(Photo courtesy WEST BONNER LIBRARY DISTRICT)
by
KATIE CRILL Contributing Writer
|
March 31, 2021 1:00 AM
As it was for most, 2020 was an interesting year for the West Bonner Libraries. The challenges of providing library services through a pandemic were offset by the near completion of the long-term goal of expanding the Priest River Library.
COVID-19 couldn't stop library staff from providing programs, even during library closures. The library went virtual. From StoryTimes to kids cooking classes to recorded Live & Learn classes and creating craft kits to take home, there was plenty to do. Books and DVDs were delivered to vehicles in the parking lot and the library's annual Polar Express event became a wintery drive-in. Summer Reading happened, with a couple of hundred kids enjoying widely spaced activities at City Park. Companies selling online resources stepped up to provide their services for free. The LiLI Databases, provided for all Idahoans, got a real workout as families figured out ways to educate and entertain their children. Access to the Cooperative Information Network consortium made it possible to bring in a wide array of digital and print materials for everyone.
The libraries in Blanchard and Priest River were fortunate to be able to open for limited services in mid-May. Following Panhandle Health District and CDC guidelines, chairs and computers were removed to allow for six foot spacing. Plexiglas barriers went up. Bottles of hand sanitizer and disinfectant cleaners sprouted everywhere and face masks were made available. Staff cleaned incessantly, getting used to this new normal.
During this time, as we tried every which way to provide for the communities' library needs, the Priest River branch became a construction zone, with staff camping out wherever they could find a space. The sawing and pounding that comes with progress became background music.
As the building came together, ideas and suggestions for use of the new space came rolling in. Policies are being formulated for meeting room use. The new, largest community room will sport a commissary kitchen that will be available for library programs or can be rented by commercial food preparers. The meeting space in the original building is adjacent to the new children's area and will serve as an activities room. Two small study rooms have been added that can be reserved for small meetings or online testing. These rooms will also be available for state or county offices to meet with clients from the west side of Bonner County.
Currently, the "great room" that houses most of the print collection and public computers is functional and the increase in space has allowed for more seating and more socially distanced computers. The original building, the former Priest River Medical Clinic, is nearly finished. In addition to the children's area and study rooms, the Friends of the Library book store will have a space using the old Main Street entrance, the staff will have a break room with a real kitchen, offices and plenty of room to process new materials and the weekly influx of books, audiobooks and DVDs brought by courier from other consortium libraries.
Mostly we are looking forward to the end of the pandemic so we can use this wonderful new space to its full potential. In the meantime, take a drive down Main Street and check out the beautiful new addition to downtown Priest River.
Katie Crill is executive director of the West Bonner Library District.
---