Bonner County History - May 2, 2021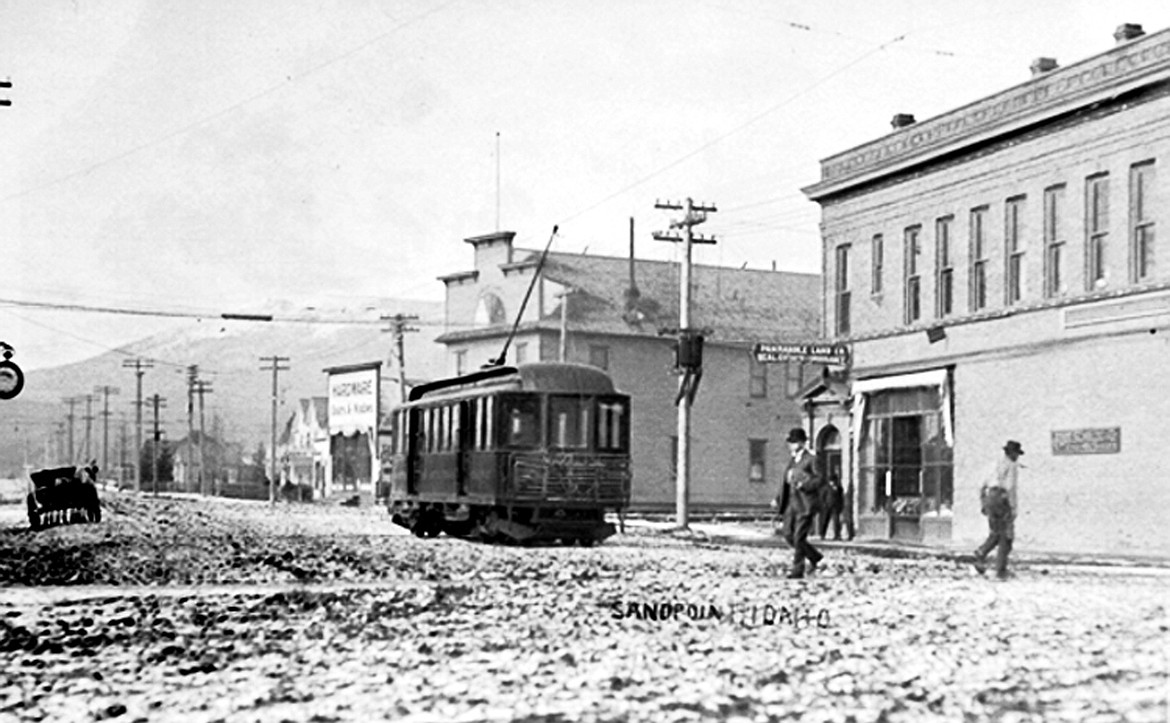 From the archives of the
Bonner County History Museum
611 S. Ella Ave., Sandpoint, Idaho, 83864
208-263-2344
50 Years Ago
Sandpoint News-Bulletin
May 2, 1971 – WINS NAVY SCHOLARSHIP
Michael K. Gilmore, SHS senior and the son of Mr. and Mrs. Ken Gilmore, has been selected as a principal candidate for the U of I ROTC and is first alternate for Bonner County's U of I honor award. Michael's father is a retired Navy career officer.
•••
TIRE TOWN OPENS
Sandpoint Tire Town is open for business in the former Jack Berger Tire Center building at Fifth and Alder [Note: In 2021, the site of Nu-Way Wash-O-Mat]. Store manager LeRoy Shaw, a Coeur d'Alene native, has 20 years in the tire business. He and his wife have three children, boys age 5 and 2, and a daughter, nearly one.
•••
PROUDLY WE SALUTE…
Army Pfc. Ronald R. Shaver, 20, son of Mr. and Mrs. Donald R. Shaver, Ponderay, has completed a 14-week fixed station radio equipment operation and maintenance course at the U.S. Army Signal Center and School, Ft. Monmouth, N.J.
Airman Michael S. Needham, son of Mrs. Zola B. Needham, 401 Euclid, graduated from Sheppard AFB, Tex. technical training course for U.S. Air Force data processing machine operators. The airman is a 1969 Sandpoint High School graduate.
Airman Bruce M. Shelley, Priest River, graduated at Lowry AFB, Colo., from technical training for U.S. Air Force air armament mechanics. The airman is a 1970 graduate of Priest River High School.
100 Years Ago
Pend d'Oreille Review
May 2, 1921 – CITY BREVITIES
Thomas DeRosier and Felema DeRosier, a Fort Ripley, Minn. couple, were married Friday by Probate Judge Martin. The couple are first cousins and came to Idaho armed with a letter from a Brainerd, Minn. lawyer firm stating that the couple sought a state where the laws permit the marriage of first cousins.
Compton White of Clarksfork was in the city on his way to Spokane to make the purchase of a new drill for the Clarinda mine at Clarksfork. The company has let a contract to complete tunnel No. 5 to the Lone Pine vein on the Clarinda property.
Calvin Goss, who has been with the Northern Idaho News, has left for Clarksfork to take up his residence. Mr. Goss has taken over the defunct printing plant stored at Clarksfork and will embark upon the issue of a weekly paper, the first issue of which is scheduled to make its appearance May 6.
•••
CABINET BONDS CARRY
The bond election of school district No. 20 at Cabinet to raise $10,000 for a consolidated building, carried overwhelmingly, the vote being 45 to 0.
•••
NEWS FROM KOOTENAI
Monday evening a mass meeting was held to discuss the building of a high school here. Tuesday's vote on the question by the people of this school district was defeated by a shortage of 24 votes.
For more information, visit the museum online at bonnercountyhistory.org.
---