Madoc Kenyon Irish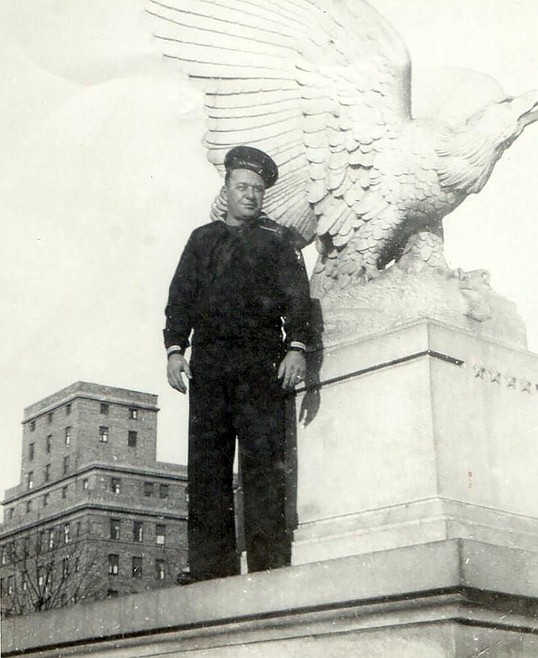 SF1 Madoc Kenyon Irish, pictured above, was killed in action on April 16, 1945, aboard the USS Laffey DD-724.
(Courtesy photo)
|
November 11, 2021 1:00 AM
SF1 Madoc Kenyon Irish was killed in action on April 16, 1945, aboard the USS Laffey DD-724.
The Laffey was attacked by 22 kamikaze aircraft and six bombers, and is famous in US Navy lore as the ship that would not sink. Thirty-two sailors, including Irish, were killed in the attack.
Irish was posthumously awarded a Bronze Star along with a citation for heroic conduct while serving aboard the U.S.S. Laffey.
"For heroic conduct while serving with the After Repair Party on board the U.S.S. Laffey, when that vessel was attacked by a strong force of Japanese aircraft while acting as Radar Picket Ship off the the northeast coast of Okinawa Jima on April 16, 1945," according to the July 26, 1946, edition of The Times Record of Troy, N.Y. "When the first of a series of suicide bombers crashed among the machine gun mounts on the superstructure deck, starting a raging fire and exploding ready-service ammunition throughout the area, Irish fearlessly risked his life in a attempt to combat the raging inferno and working tirelessly with superb courage, fought gallantly until the flames were brought under control."
Irish entered the service in August 1943 and was stationed at the Great Lakes Training Station after which he went to San Juan, Puerto Rico where he remained for 18 months. Then he entered the Naval Training School of Welders at Richmond, Va., from which he was graduated.
In addition to the Bronze Star, Irish was awarded the Purple Heart.
Recent Headlines
---