Victor Charles Underwood, MSG Retired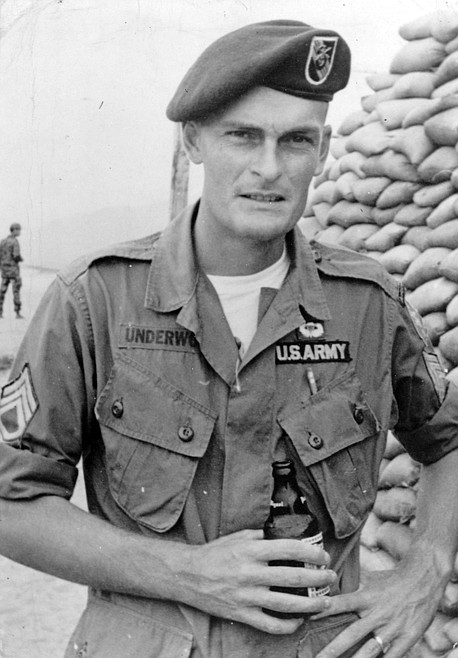 Victor Charles Underwood
(Courtesy photo)
|
November 11, 2021 1:00 AM
Victor Charles Underwood served in the Army from 1958 through 1978. He was with the Special Forces from 1962 to 1978. He was in the 1st SF Group on Okinawa, 3rd SF Group at Fort Bragg, NC, 5th SF Group in Vietnam, and the 7th SF Group at Fort Bragg, NC.
He served in Vietnam from October 1965 to October 1966 with A-503 Mike Force, 5th Special Forces. He was in the battle for Special Forces Camp Ashau in March 1966. For his actions he was awarded the Distinguished Service Cross and the Purple Heart. The story of the battle was published in "A Tiger Among Us", written by Medal of Honor recipient CMS Bennie G. Akins. Underwood also received a Purple Heart for wounds in a crash of an A1E Sky Raider aircraft later that year.
Underwood also served in Vietnam from September 1968 to September 1969 with 1st Corp Mike Force. He was company commander of a Montagnard Company.
His last tour of duty was an instructor of the University of Alaska ROTC program. He retired from the Army in September 1978.
Recent Headlines
---