William Eugene Simon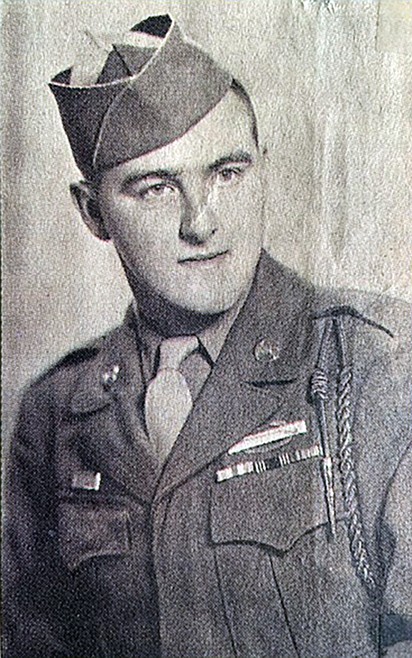 William Eugene Simon
(Courtesy photo)
|
November 11, 2021 1:00 AM
William Eugene Simon served in the Army during World War II.
Simon served in the 275th Infantry in February 1945 near Forbach, France, as a sergeant, receiving a Silver Star for gallantry in action while his regiment was engaged with the enemy in Alsace, Lorraine.
It was on Feb. 24, 1945, when then-Private First Class William E. Simon and the rest of Company D, 275th Infantry Regiment, 70th Infantry Division, faced a strong counterattack by the enemy in the wooded hills facing Saarbrucken, Germany.
Simon remained at his heavy machine gun position after the riflemen had withdrawn, continuing to fire upon the hostile forces until the attack was stopped, according to the citation.
"By remaining at his post, he not only inspired the men behind him to hold their positions, but he also assisted in killing 25 of the enemy," the citation reads. "His courageous action materially aided in repelling the attack."
In a letter to my his mother, Ada Simon, on June 29, 1945, from the Headquarters of the 275th Infantry, Colonel John H. McAleer stated, "The courage and conduct of Sgt. Simon, coupled with his continuous loyal and efficient service has been a source of gratification and pride to all of his officers."
The Silver Star is the third highest military award for valorous actions in combat. While the Silver Star is higher in precedence than the Bronze Star, it is the first distinctive medal issued solely for gallantry and valor in combat.
The Silver Star has been awarded to more than 100,000 U.S. military service members and civilians.
Recent Headlines
---