Ben R. Hornby, 72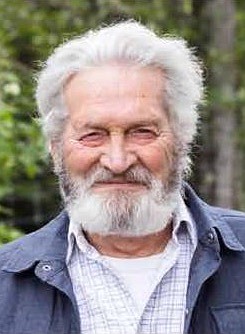 |
November 17, 2021 1:00 AM
Ben R. Hornby, 72, passed away unexpectedly on October 10, 2021 in his Priest River, Idaho, home. He is survived by his loving wife of 50 years and two sons.
Ben was born in 1949 in South Dakota. After marriage in 1971, he and his wife moved to Priest River where they carved out of the forest a life for their new family. After some convincing and a few years later, his parents, Harry and Betty, and brothers, Dan and Tom, moved to Idaho as well.

Ben was a bit of maverick and ahead his time. Before Hollywood made it seem cool, he was living off the grid, grew his own organic food, and lived in a tiny home (back of a flatbed truck). This was all while he built their first home in 1975. Ben was a carpenter/builder who could build and fix almost anything. He loved gardening.
He was an Adventist Christian and gave his time and devotion to serving others in the community and abroad. His big smile and love for people will be greatly missed by his community and family. A celebration of life services will be held at the Edgemere Adventist Church at 10 a.m. on Sunday, Nov. 21.

Recent Headlines
---