Treasurer's Office unveil's new website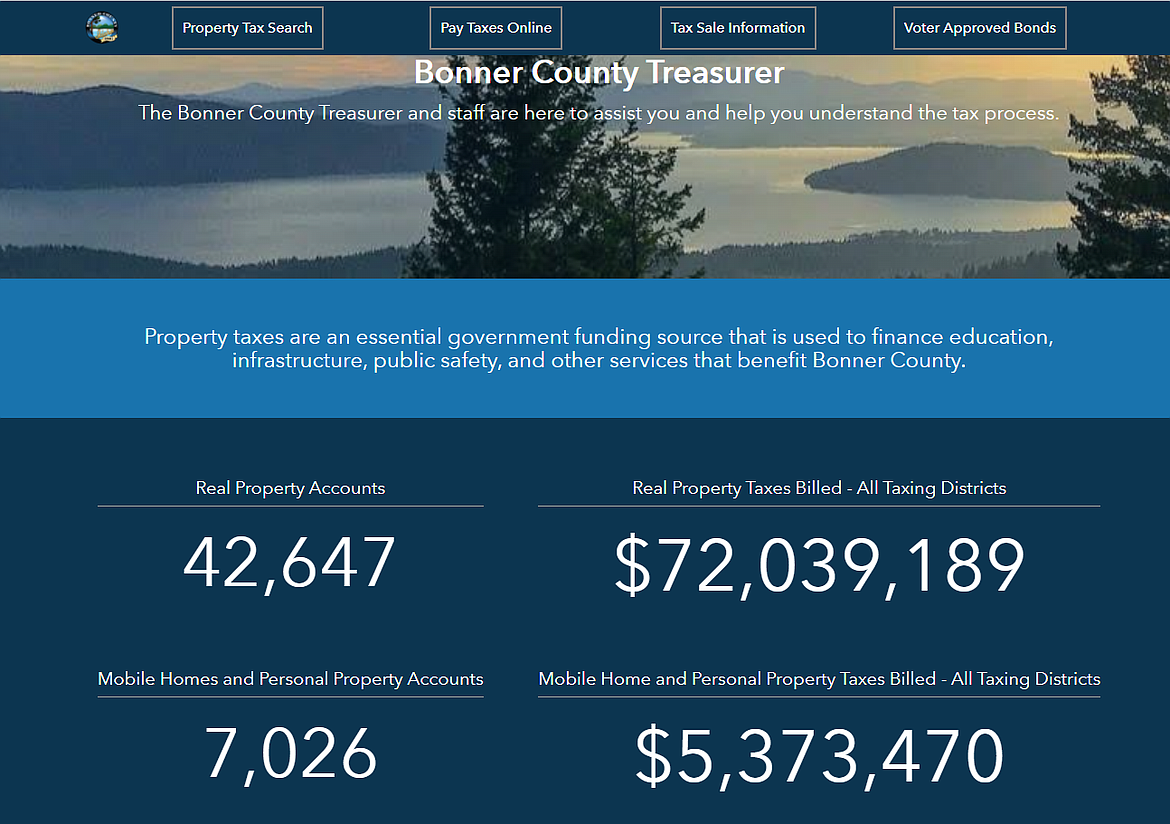 |
November 28, 2021 1:00 AM
SANDPOINT — The Bonner County Treasurer's Office has unveiled its new website to the public.
The site, which can be found at bonnercountyid.gov/treasurer, has features and enhancements that residents have been requesting for years, Bonner County Treasurer Cheryl Piehl said.
A property tax search button is located in the upper left corner of the website, allowing taxpayers to search property tax and assessment information by name, address location or by clicking on a map. In addition, access to online payment options has been simplified and a host of other information regarding tax collection can be found on the site.
Piehl said a drop down button shows the breakdown of taxes collected for taxing districts and fee-based entities. In total, over $77 million is collected for over 50 entities. 
Taxpayers should receive tax notices in the mail and while the deadline to pay taxes hasn't changed, the notices themselves have a new look, Piehl said.
Taxpayers will see the addition of the website address with options to pay taxes online if they choose either via eNoticesOnline.com or Access Idaho. Both options have a convenience fee paid to a third-party vendor of 2.5 percent if paid by a credit card, or $1 if paid by an eCheck via Access Idaho or $1.50 with eNotices.
The fee is paid by the users, taxpayers still have the choice of paying in person or postmarking their payment by Dec. 20, Piehl said. In addition, the treasurer said that payment stubs located at the bottom of the bill now read from right to left, instead of left to right as in the past. The change was made at the request of county taxpayers, she added.
The Treasurer's office is located at 1500 U.S. 2, Suite 304, in Sandpoint and can be reached via phone at 208-265-1433.
Recent Headlines
---