New study supports cold-water bypass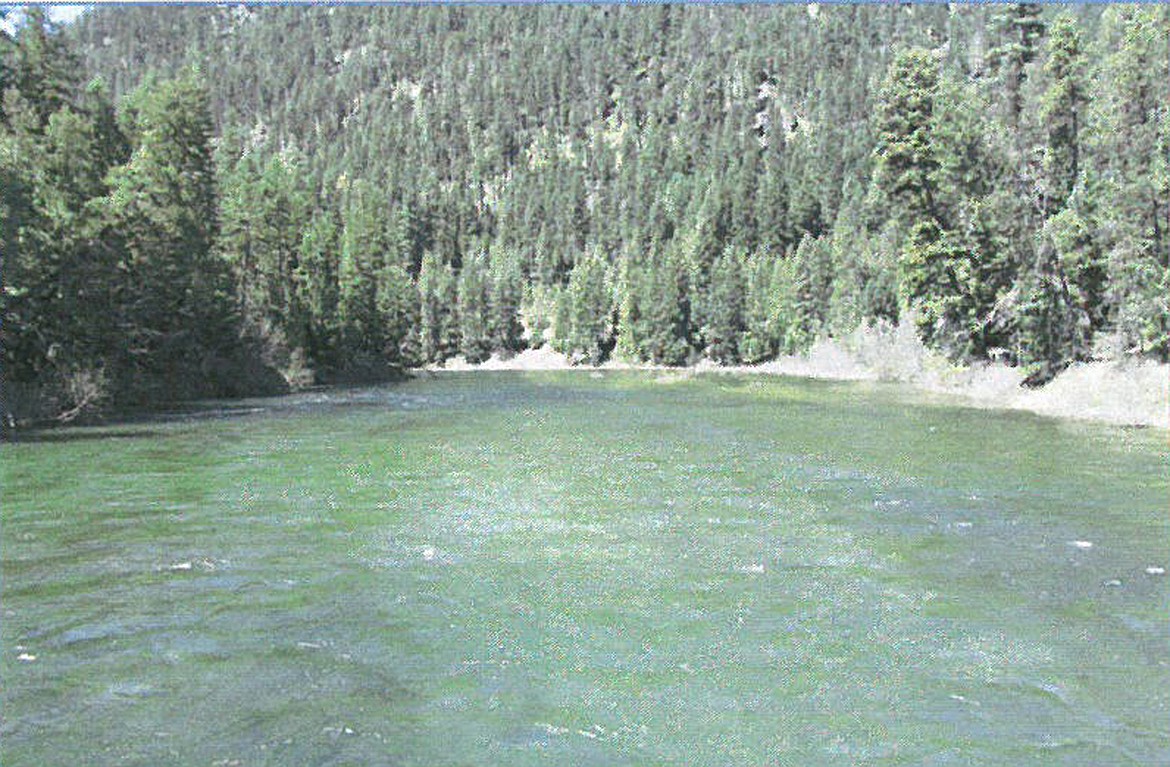 A view of Priest River below Priest Lake's Outlet Bay Dam.
(Photo courtesy IDAHO DEPARTMENT OF WATER RESOURCES)
by
ANNISA KEITH
Staff Writer
|
October 5, 2021 1:00 AM
▶️ Listen to this article now.
PRIEST RIVER — Several hundred people attended a virtual hearing on a plan that would considerably lower the temperature of Priest River. The Idaho Department of Fish and Game along with Advanced Eco Solutions presented an original study in support of a project dubbed the "cold-water bypass."
Around 250 participants attended the virtual meeting to learn about the possibilities of the project. The proposed cold-water bypass is a gravity withdrawal system that would take 4% of the deepest, coldest, water in Priest Lake, called the hypolimnion, and divert it to the mouth of Priest River. The study aims to show that the project would lower the temperature of Priest River. The most aggressive model showed that the bypass could be capable of decreasing the temperature of Priest River by as much as 18 degrees at the mouth, and 1.5 degrees at the outlet into the Pend Oreille River.
Andy Dux, a research biologist at the Idaho Department of Fish and Game provided a background presentation before the new study's results were discussed.
"We're considering a cold-water bypass concept because it has the potential to contribute to the conservation of native fish. It has potential to improve water quality and has the opportunity to make fishing better."
Currently, Priest River experiences temperatures that make it unsuitable for native "coldwater fishes" to thrive year-round. Species such as westslope cutthroat trout, bull trout, and mountain whitefish are native to Priest River and traditionally live in environments with water temperatures that hover around 65 degrees. In his presentation, Dux said higher water temperatures decrease the number of fish that populate Priest River. Dux included information from a 1969 IDFG study that gave historical background on the Priest River fishery.
"Endemic fish stocks have declined with construction of the dam and loss of habitat," according to the 1969 study, "but fishery values may be reestablished through careful planning and management."
"What we're doing right here is consistent with that," Dux said, "we're looking for opportunities to take what's currently an underperforming cold-water fishery and improve that."
According to definitions by the Clean Water Act, Priest River's water quality is impaired because of its temperature, which can reach 71 degrees, like it did last summer.
Right now the project is in the research and development stage, but talk about the bypass has been going on since 2018. Kiira Siitari, a biologist for IDFG, presented the idea during a public meeting in 2018 to discuss creating a tailwater-type fishery. A type of fishery known for its consistent conditions, tailwater fisheries are usually found below dams. Tailwater fisheries are classified as such because of their steep temperature gradient – a factor biologists are hoping to bring to Priest River.
"We wanted to make sure the engineers could build something that would have an effect well downstream," Siitari said in 2018.
The purpose of lowering the temperature of Priest River focuses on improvements to water quality, fishing conditions, and conserving native fish species. Restoring Priest River to a state that more closely resembles its natural state could also attract more tourists to the area.
These improvements could be used to market the river as a high-quality angling destination on par with the Coeur d'Alene and St. Joe rivers. The Coeur d'Alene River generates $3.1 million in annual tourism revenue, while the St. Joe generates $4.1 million, according to Fish & Game estimates.
Other solutions for temperature pollution in Priest River included a pump system and a groundwater well system. Neither of those proposals gained much support because of their respective legal and physical complications. But the cold-water bypass appears to experts to be the best route to accomplish the results they seek.
"No decision has been made to construct any of the proposed alternatives," Siitari said in 2018.
The same remains true nearly three years later. The cold-water bypass remains in the research stage.
For more information on the cold-water bypass, or to watch the presentation, go to idfg.idaho.gov, search "cold-water bypass," select the fourth link on the list.
"Despite having a lot of other really favorable qualities for fish, habitat temperatures are the limiting factor for fish in the river," said Dux.
Recent Headlines
---