SHS volleyball swept by rival Lakeland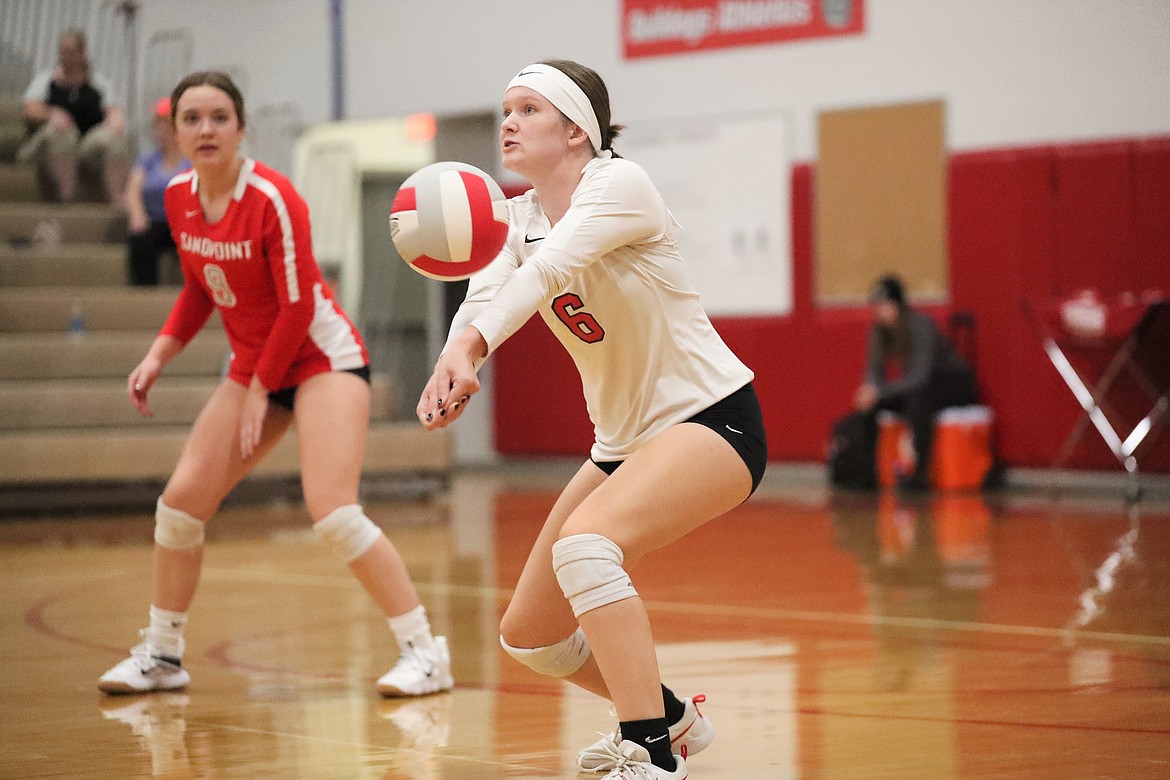 Junior Haley McAuliffe gets a dig during Tuesday's match against Lewiston at Les Rogers Court.
(File photo by DYLAN GREENE)
|
October 7, 2021 11:48 PM
RATHDRUM — Sandpoint volleyball got its first taste of rival Lakeland on Thursday night, and the Hawks handed the Bulldogs a 25-10, 25-16, 25-13 defeat.
The Bulldogs entered the match with back-to-back victories and plenty of momentum, but the defending 4A state champion Hawks simply outplayed SHS, head coach Karen Alsager said.
"Lakeland played very disciplined," she said, "and they had a lot of power on the net, and they had good defense to back up the power, so that's a deadly combination."
Lauren Breuner led the team in kills with four and served one ace. Audrey Sheffler tallied 14 set assists and an ace, Emma Brown finished with 12 digs, and Livia Owens and Tori Pelkey each had two blocks.
"Livia Owens played well," Alsager said. "She got to hit the ball more and she took care of it when she did, so that was good to see."
Alsager said her three outside hitters combined for just two kills.
With the loss, Sandpoint dropped to 0-2 in 4A Inland Empire League play.
The Bulldogs (3-10, 1-5 IEL) head to Moscow at 7 p.m. Tuesday and host Lakeland at 7 p.m. next Thursday for Senior Night.
Alsager said her team knows what they need to work on for their next battle with the Hawks and the Bulldogs will have to be on top of their game to compete with them.
"We made a big list of things we need to improve on before we play them again, but not a great night for us," she said.
---