Cheryl Ann Macek Rovang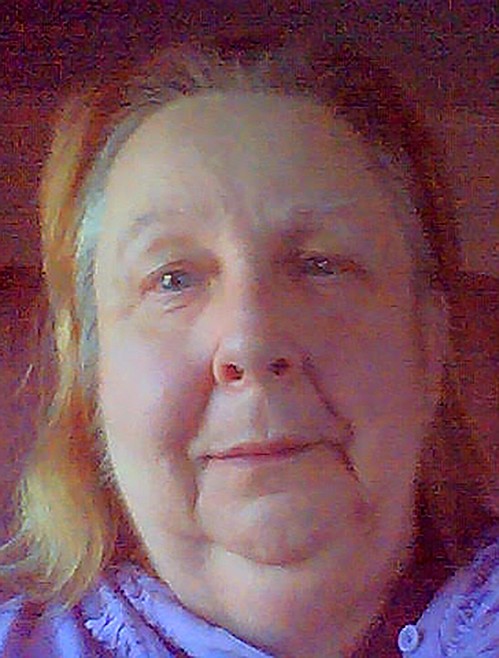 |
October 13, 2021 1:00 AM
On August 22 2021, a sweet loving and caring lady, Cheryl Ann Macek Rovang, went to sleep in peace with family present. Cheryl was born in Cleveland, Ohio, to Pearl Helen Mueller and John Macek on October 24 1948.

John Macek accepted custody of Cheryl sometime in her infancy. Cheryl grew up with her father and his mother until her father's passing at age 13. Cheryl lived with family and also lived at and graduated in 1968 from Andrews Academy for Girls.
In 1991, Cheryl married the man she would spend the rest of her life with, Michael Rovang.

Cheryl grew up enjoying music and dancing but her biggest passion was cooking and she wanted to open a restaurant. Later in life, writing became a bigger thing and she also loved reading. Cheryl became a published author of several books and scripts for TV. Cheryl also was an author of a couple of cook books. She loved painting and ceramics (painted and chalked). Cheryl was awarded a second prize at county fair for one of her paintings. Cheryl also enjoyed other crafts like scroll saw woodwork and wanted to learn carving. She loved birds and other wildlife. Her biggest dream was to sit next to our creek and paint and enjoy the birds' songs.
Cheryl had many talents and worked in many different careers. The time she worked with her husband, Mike, in the Agape Café, a soup kitchen in Sandpoint Idaho, was a blessing in many ways.
Cheryl's spiritual life was very extended and searching until 2013 when she went to a weight loss seminar and then to the church that sponsored it and found what she'd been searching for. Cheryl and husband Mike went to the truth they had been searching for in the Seventh-day Adventist Church.
Cheryl is survived by her children, Jonathan, Cheralyn, John and George (Sean); her brother Clyde Rinkes; sister, Jo Schaefer; her husband, Michael Rovang; and her grandchildren Amanda, David, Dallas, John Thomas and Kallen and great–granddaughter, Aslin.
Services for Cheryl will be 1 p.m. Sunday, October 17, 2021, at the Sandpoint Seventh-day Adventist Church, 2235 Pine St., in Sandpoint. Local arrangements were under the care of Schnackenberg Funeral Home in Libby, Mont. Online condolences and memories may be shared by visiting www.schnackenbergfh.com.
---