LPOSD raises pay for subs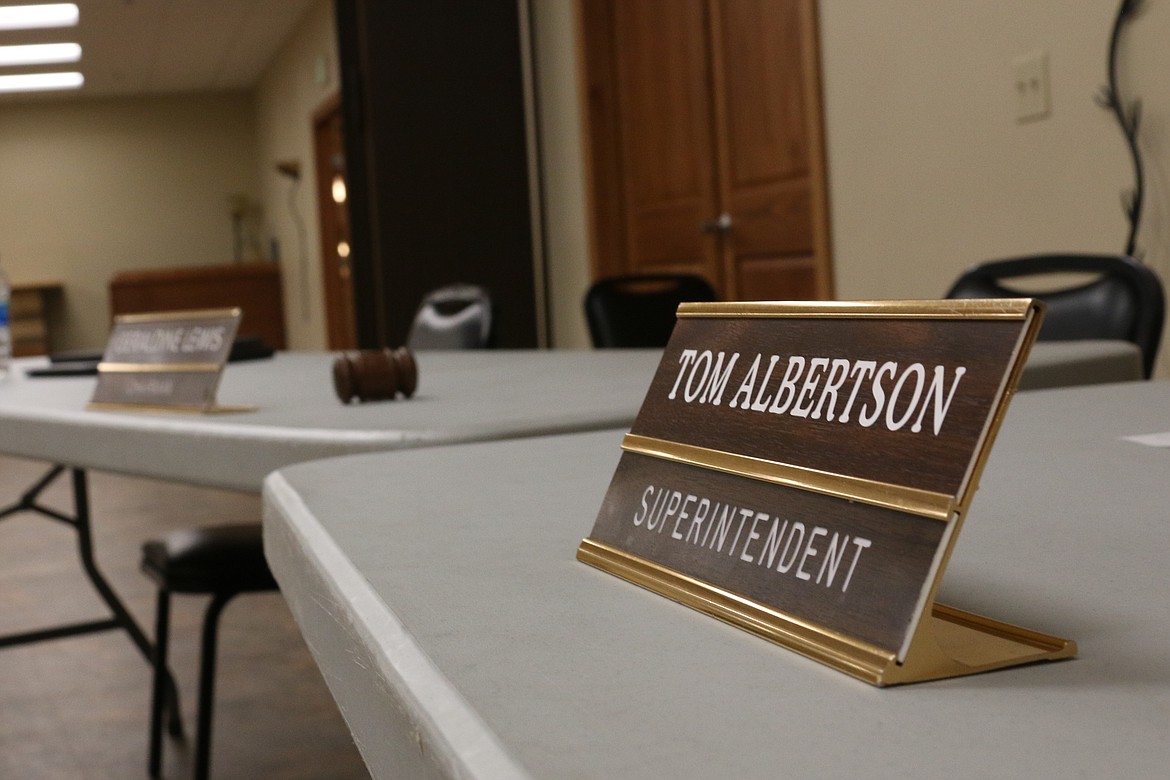 Superintendent Tom Albertson presents updates the board on student and staff absences.
(Photo by EMILY BONSANT)
|
October 14, 2021 1:00 AM
PONDERAY — Lake Pend Oreille School District trustees approved a memorandum of understanding to raise the pay for substitute teachers.
Last week across all of LPOSD schools there were 212 absences, LPOSD Superintendent Tom Albertson said that 172 of them were filled. 104 sub jobs from the sub pool were filled last week, he said.
"We never run a class without a teacher in the class," said Albertson to clarify misinterpretations that students were left unsupervised.
Although it may appear that there were 68 classes that didn't have a teacher that is not the case, he said. Before the new MOA, LPOSD negotiated an agreement to pay substitutes a minimum of $90 per day.
In announcing the news Albertson told board trustees that the new MOA applies to applicants who have at least a high school diploma. Applicants who have a current or an expired teaching certificate will be paid $120 a day. Those with an associates degree or 32 college credits in any course of study will be paid $105 a day, said Albertson. Individuals who have a high school diploma will be paid $90 a day.
Albertson said the move is intended to expand the pool of substitutes in the district and allow parents and other applicants an opportunity to work in schools. The pay change is in affect as of Monday Oct. 11, he said.

Albertson clarified during public comment that federal dollars are being used to fund the program and have no strings attached.
"We have just been released some federal dollars that were not given to the school district per se, but given to the state," said Albertson. "Governor Little has decided to give $10 million to all schools to help with the substitute crunch."
"We are razor thin with bus drivers right now as well," said Albertson. "We can cover all our routes, and we're doing fine there. We're having a difficult time with extracurricular activities."
The superintendent said that LPOSD has the buses but not the drivers. The district's first priority is the transportation of academic students, getting them home and running bus routes, said Albertson.
Extracurricular activities will come after that. This week, it's been a particularly tough week, he said.
Potential candidates can apply to be a substitute teacher from the school district's website at lposd.org, or directly from Frontline at: https://www.applitrack.com/lposd/onlineapp/
Recent Headlines
---