Kim Bledsoe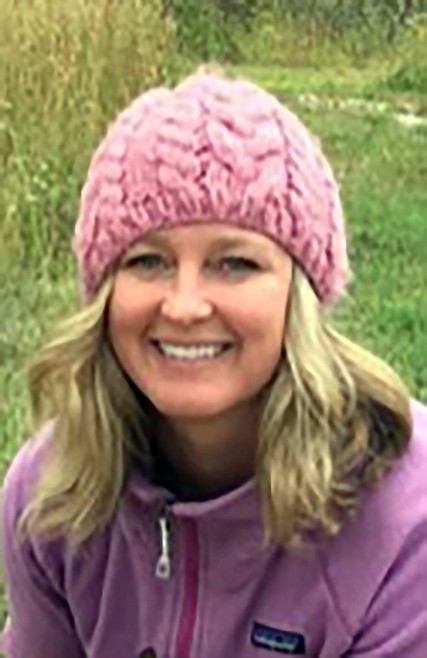 |
October 20, 2021 1:01 AM
Kim Bledsoe
Dover City Council
Education: B.S. Communications, University of Idaho
Occupation: Clinic Manager, Sandpoint Women's Health
Family: Husband, Ben, daughter Emily, sons Aubrey and Oliver
I want to do my part to ensure that the history, character and natural resources of Dover are protected, our Comprehensive Plan is upheld, and that the fast-paced growth is managed in a way that allows the good people of Bonner County to live here, and enjoy our lake, river and mountains. Being on Council is a gift of service, and I look forward to serving the citizens of Dover.
I feel my background in management, healthcare, education, and as a small business owner has given me a wide range of experience to pull from in conducting the duties of a city council representative. I enjoy working with others to find optimal solutions, and believe collaboration is the key to success.

Promote sustainable growth while protecting Dover's character, history and natural resources.,

Maintain and improve infrastructure involving our community water/system, pedestrian and bicycle safety, and street improvements.
Emergency preparedness.
I believe it's important to follow our Comprehensive Plan in regards to guiding sustainable growth. Dover's footprint doesn't really allow for large, industrial growth, but we should encourage cottage industry based businesses. With the recent upgrade in fiber network in the Dover area, I support and hope for an increased interest in home-based business, as well.
The current Dover City Council has begun the process of upgrading our community water/sewer system, and it will be an ongoing project for the foreseeable future. It will be important to utilize our consultants while managing our budget wisely, taking into consideration the short term and long term future. It's also fundamental to understand how DURA can assist us as we move forward.
The increasing wildfire activity in our area has been a wake up call that the Dover community needs a thorough, well communicated emergency preparedness plan. Partnering with BCEMS to devise a plan for evacuation strategies would be a focus of mine and I would like to talk with our community partners in how best to achieve those strategies.
Show up, do the homework, and listen.
As a connector between several bedroom communities, Highway 2 will need more attention as these outlying areas experience inevitable growth. Specifically, safe pedestrian and bicycling paths, safe exit and entry, and expansion of lanes. Not to mention lighting and signage. I personally have seen a substantial increase in traffic flow coming from the west into Sandpoint, particularly during the school drop off times in the morning. We need to stay in front of the growth and work with the Highway District to ensure safety of the Highway 2 transportation corridor.
To not be afraid to get involved in local government and vote. You can have a positive affect on our community and help shape big decisions that directly impact where Bonner County is headed.
Specifically speaking to Dover, I think our current council is doing a great job, despite not having an active mayor and having a small staff. I am grateful for their dedication and hard work.
Being in public office requires you to make tough decisions, making it difficult to please everyone all of the time. How would handle this potential conflict, and what strategies would you employ?
I would ensure every opportunity was given for public input through various means, and that our council communicated clearly any binding requirements and the process involved in the decision making process. Transparency and being a good steward of tax payer dollars is important, and transparency and communication is key.
Affordable/accessible housing and affordable childcare are standing in the way of our employers recruiting and retaining employees. I see it as not only a Bonner County issue, but a state of Idaho issue. I think it will take reaching across city and county lines to work with others to find the solutions. My goal is to be open to new ideas and partenerships with developers who truly are trying to solve the housing issue and are invested in our community as members.
I support development ideas such as Culver's Crossing, where the individual home buyer is given an opportunity to own a home that is built based on their income. I also think it's worthwhile to examine areas that may be zoned as industrial, but are not being utilized, as potential areas for more affordable housing opportunities, where appropriate. Basically, this issue is going to require some innovation and new ways of thinking.
To get more citizens involved in the decision-making process, I think information should be accessible through various means and council members should have open ears. Not everyone can make a council meeting, or may be comfortable with online platforms, or even have internet access. I see potential to improve and enhance the city of Dover website, utilize online surveys, and I think open houses and town hall meetings are a great way to involve folks when it comes certain issues. As a council, the representatives really do want citizen input.
---