'Snow Falling' being shown free today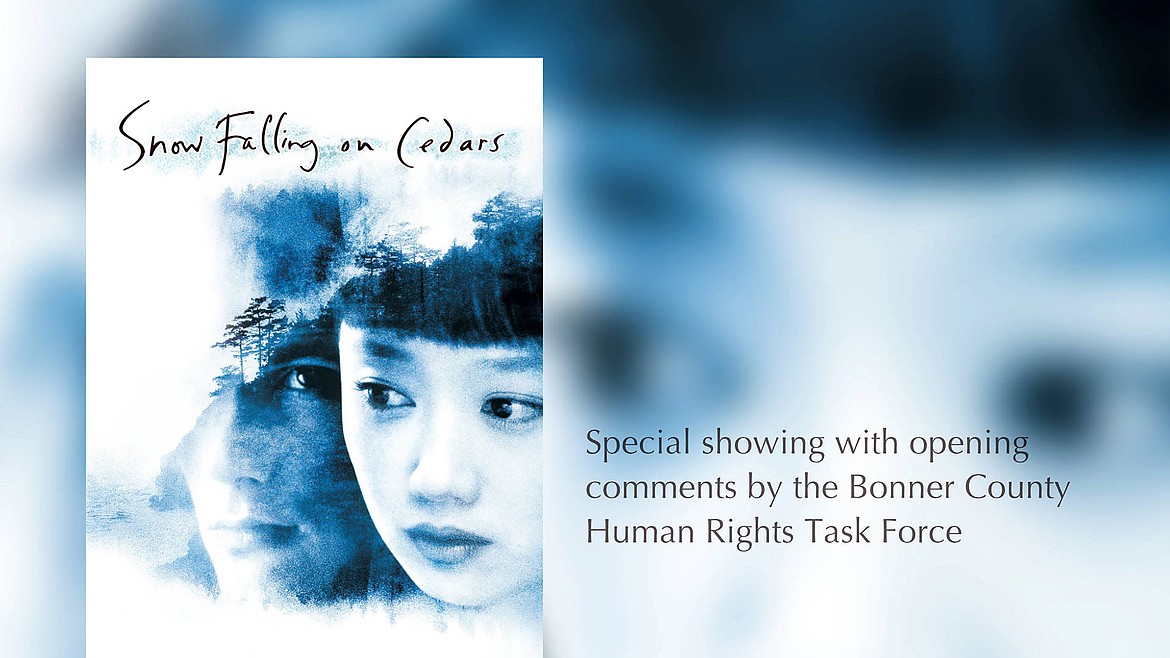 "Snow Falling on Cedars" will be presented free today at the Panida Theater. The movie, which begins at 6:30 p.m., is presented by the Bonner County Human Rights Task Force and the Panida Theater.
(Courtesy illustration)
|
October 22, 2021 1:00 AM
"Snow Falling on Cedars" will be presented free today at the Panida Theater.
The movie, which begins at 6:30 p.m., is presented by the Bonner County Human Rights Task Force and the Panida Theater.

"This film has a powerful and emotional impact," said Foster Cline, who helped arrange the showing. "It's historical fiction at its very best; a tale of love and mystery set in the World War II era of a community's fear and prejudice against the Japanese Americans."
The movie is based on the book of the same name by David Guterson and follows the book closely. Based on a book that is hard to put down, Cline said the movie stays with you.
In addition, Jim Mitsui speak for about 10 minutes prior to the start of the movie about his first-hand experience being in an internment camp as a child, Cline said.
"It's helping the Panida to arrange this type of quality experience that makes being a board member so rewarding," said Cline. "This program is the kind of synergistic cooperative event that makes Sandpoint so darn special."
Following the movie, for those who desire, there will be a 30-minute discussion group led by Bonner County Human Rights Task Force board members Todd Crossett and Lynn Bridges. Todd's daughter, Sam, will join them.
---