Bonner County History - Sept. 14, 2021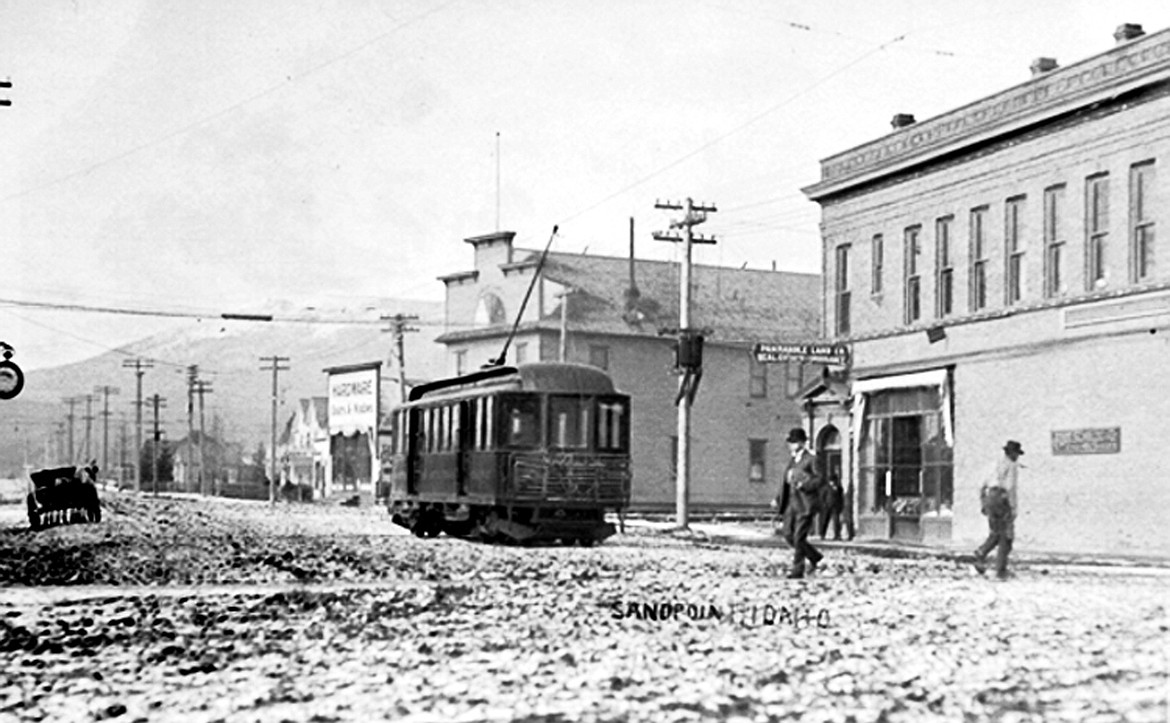 |
September 14, 2021 1:00 AM
From the archives of the
Bonner County History Museum
611 S. Ella Ave., Sandpoint, Idaho, 83864
208-263-2344
50 Years Ago
Sandpoint News-Bulletin
Sept. 14, 1971 – PROUDLY WE SALUTE…
M/Sgt. Ronald K. Lance, son of Mr. and Mrs. Max Lance, reported Aug. 19 to Memphis for schooling as a structure mechanic with the Marine Air Force.
•••
SAGLE NEWS by Diane Gunter
Many are now returning to college. Leaving for Moscow are Mike Gunter, Wayne Gunter, Dwight Sheffler, Don Gunter, Randy Hawkins, Dave Nesbitt and Tim Cochran. Pat Gunter will attend NIC.
Matt Kirking and Donna Lobdell, King and Queen of the Bonner County Fair, are attending the Bonners Ferry Fair Wednesday night.
•••
BUSINESS CARDS
Co-op Gas & Supply Co., Inc. Everything for the home and farm. Fifth at Church, Sandpoint.
The Fair Lady: Famous name dresses - swimwear – sportswear - accessories and lingerie. The place to shop for smart women's wear. 315 N. First Ave.
Furniture Exchange - Home Furnishings, Carpets, Appliances. "The store on the corner." Cedar & 3rd.
•••
LOCAL MEN TAPPED FOR U OF I HOUSES
345 U of I men have pledged to 18 fraternities, 60 more than last fall. Pledged from this area are: Alpha Kappa Lambda - Wayne Brown, Sandpoint; Delta Chi - Arvid Andersen and Dave Snyder, Sandpoint; Delta Sigma Phi – Dave Winfrey, Sandpoint; Kappa Sigma – Mike Hawley, Priest Lake; Pi Kappa Alpha – Dan Nordhagen, Sandpoint; and Sigma Alpha Epsilon – John Olson, Sandpoint.
100 Years Ago
Northern Idaho News
Sept. 14, 1921 – ST. JOSEPH'S CONFIRMATION
Sunday at St. Joseph's church there was an impressive confirmation ceremony in which 45 persons were admitted to the church. Rt. Rev. Daniel Gorman, D.D., Bishop of Boise, was in charge of the ceremonies.
•••
LETTER TO CHAUTAUQUA GUARANTORS
Local chautauqua guarantors received a very curt letter relative to the contract they signed at the close of the last chautauqua, saying: "The contract is hereby refused. If Sandpoint is to enjoy an Ellison-White chautauqua it must do so on the same terms as every other town. I quite realize this will mean you will not have a Chautauqua for perhaps many years, but you folks just as well know now that you cannot get more than you pay for in a chautauqua way." The letter goes on: "Regretting that you do not play the game in a way that will permit us to serve, I remain, Yours truly, J.R. Ellison."
•••
MRS. DREISBACH TO BREAK INTO MOVIES
Mrs. E.W. [Tillie] Dreisbach, who is visiting in Los Angeles, will have the distinction of being introduced on the public screen. She is playing the role of a character lady in "The Three Musketeers," a comedy production of the Christie Film co. Mrs. Dreisbach, who has always had a desire to get into the movies, will return to Sandpoint the middle of October.
For more information, visit the museum online at bonnercountyhistory.org.
---