Lady Cats sweep Genesis Prep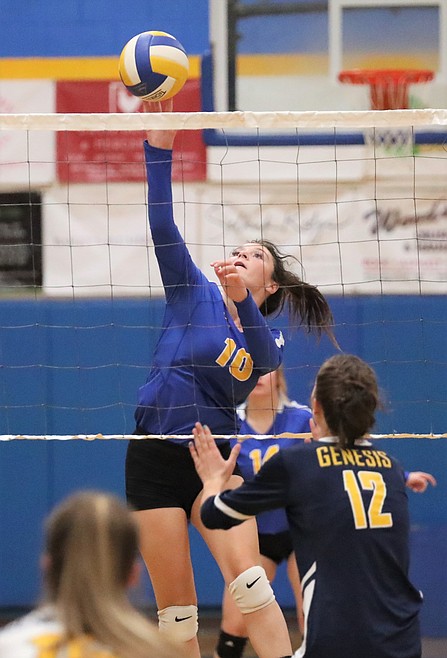 Senior Caiya Yanik rises up for a kill during Thursday's match against Genesis Prep.
(Photo by DYLAN GREENE)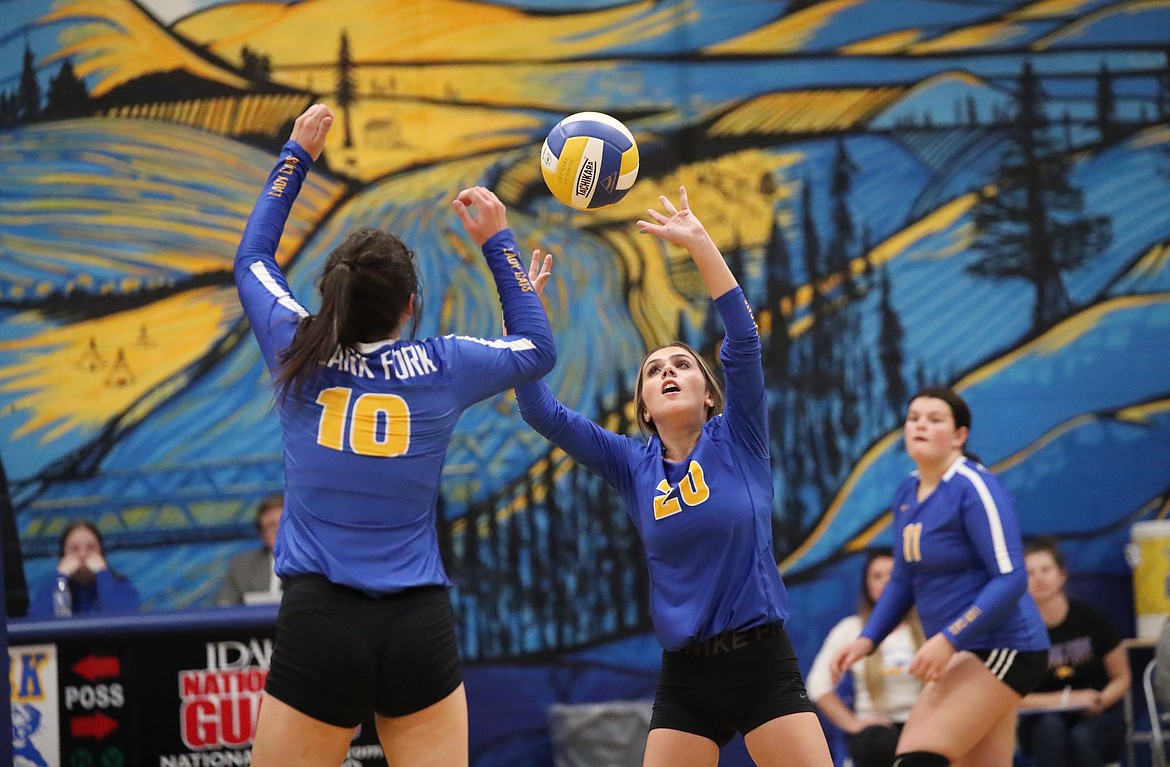 Paige Valliere sets the ball for a teammate on Thursday.
(Photo by DYLAN GREENE)
Taylor Staley serves on Thursday.
(Photo by DYLAN GREENE)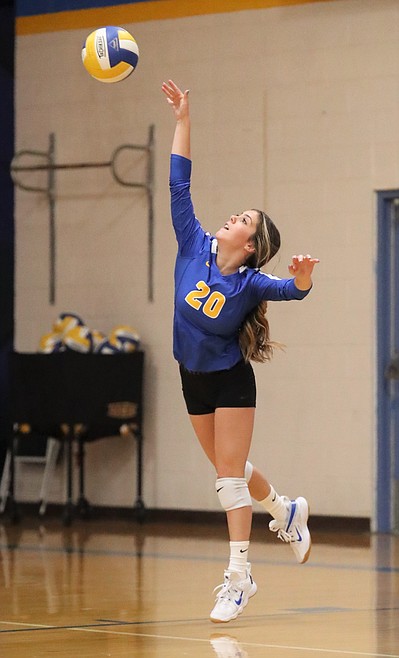 Paige Valliere serves on Thursday.
(Photo by DYLAN GREENE)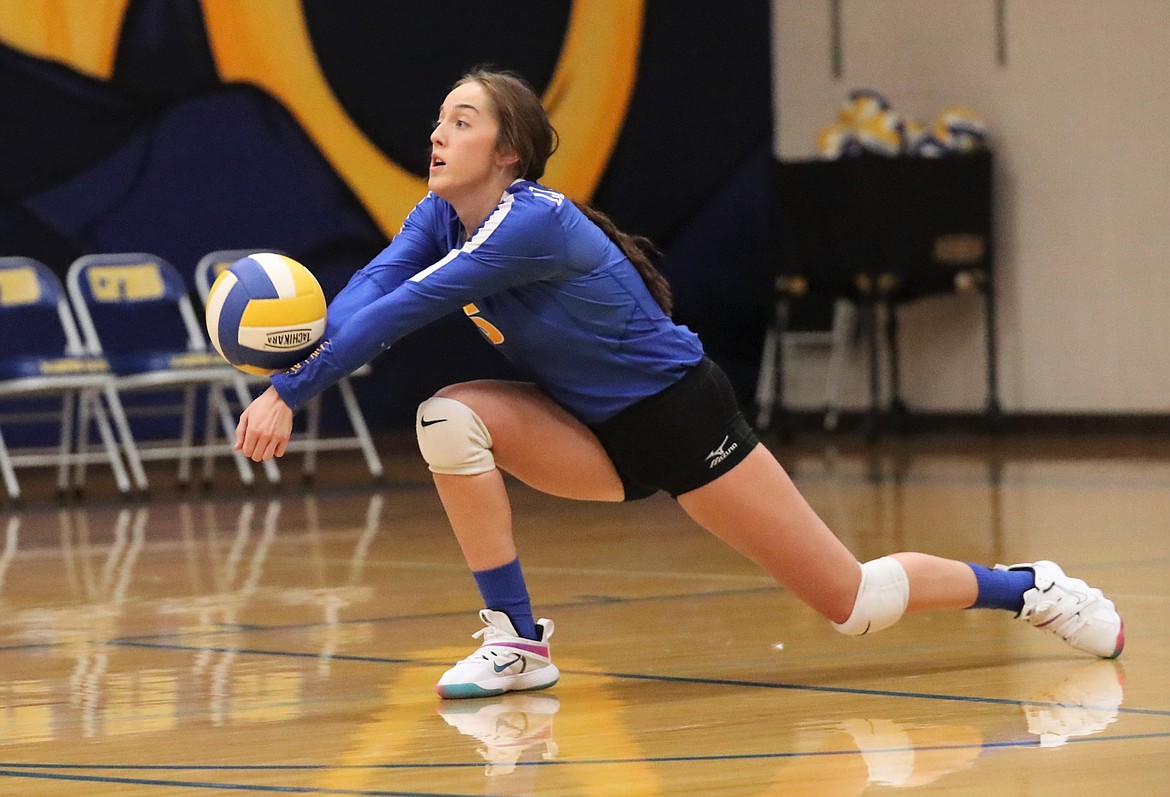 Taylor Staley gets down for a dig on Thursday.
(Photo by DYLAN GREENE)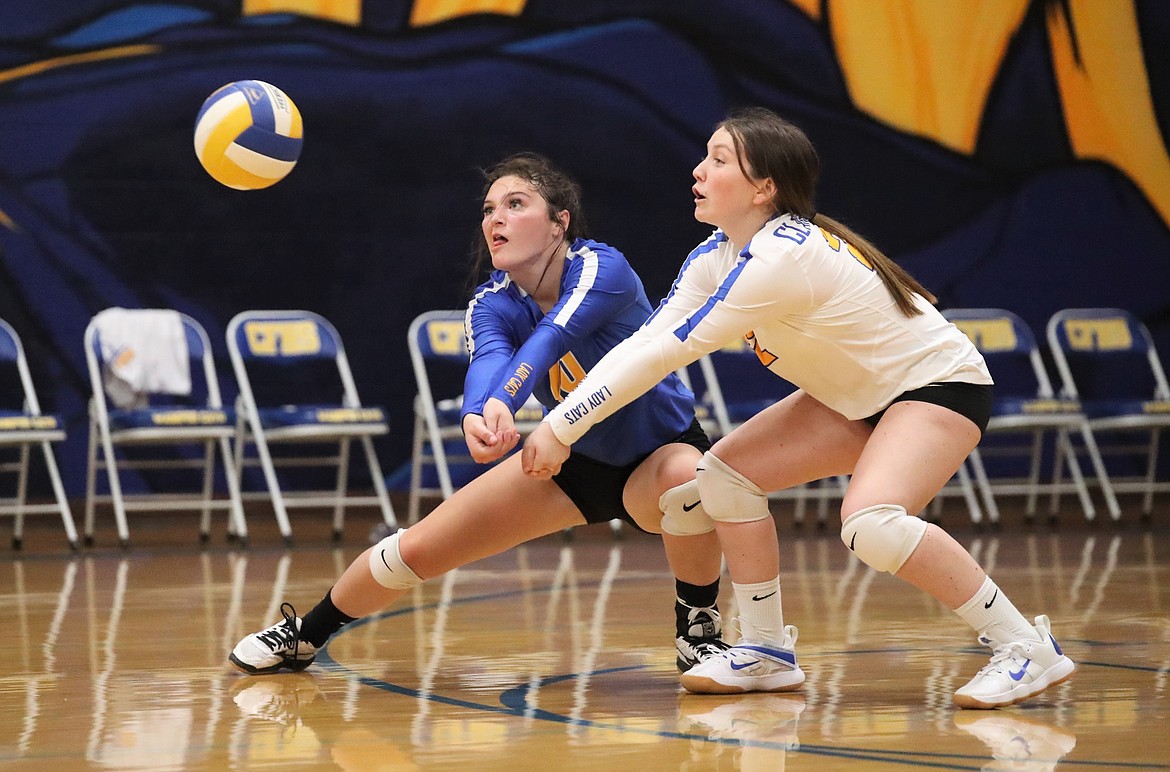 Caiya Yanik (left) and Lilly Reuter both go for a dig on Thursday.
(Photo by DYLAN GREENE)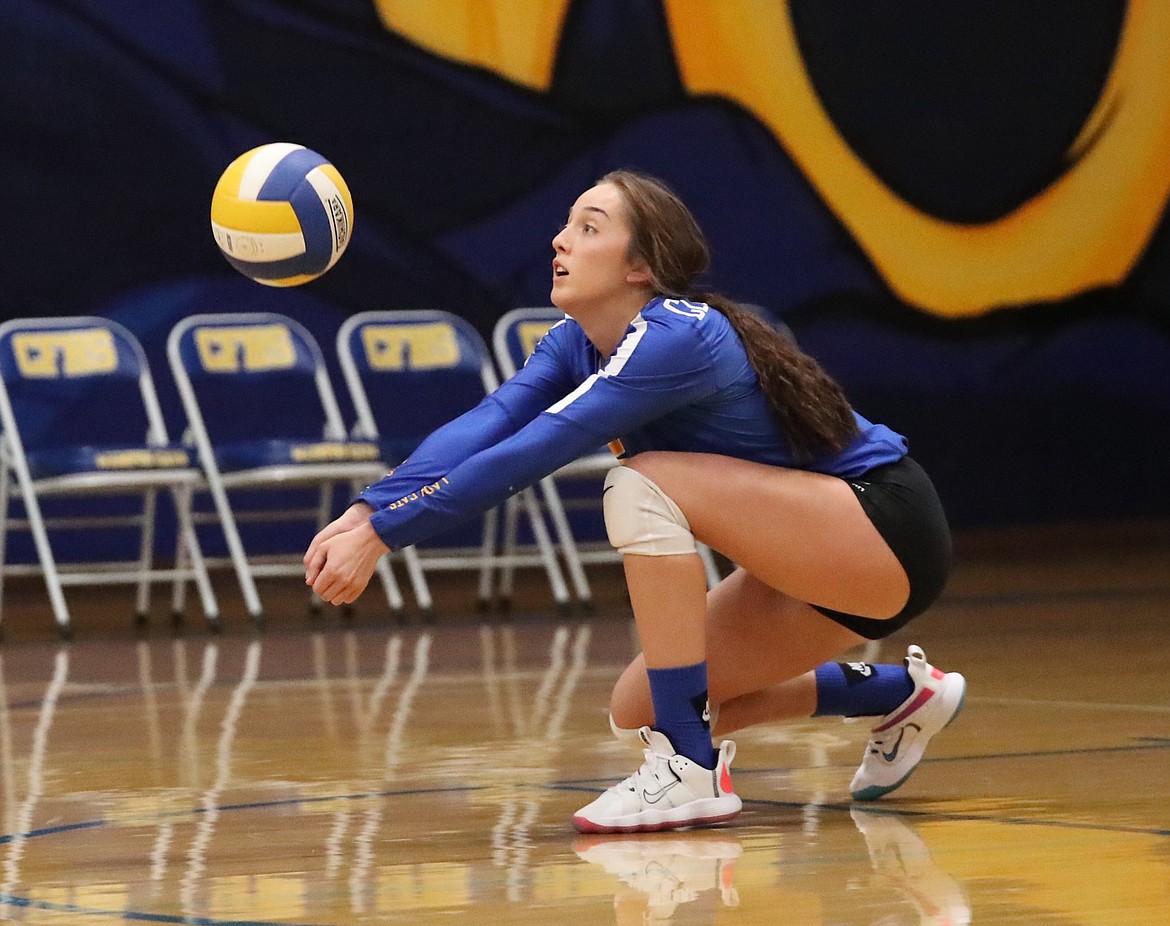 Taylor Staley gets down for a dig on Thursday.
(Photo by DYLAN GREENE)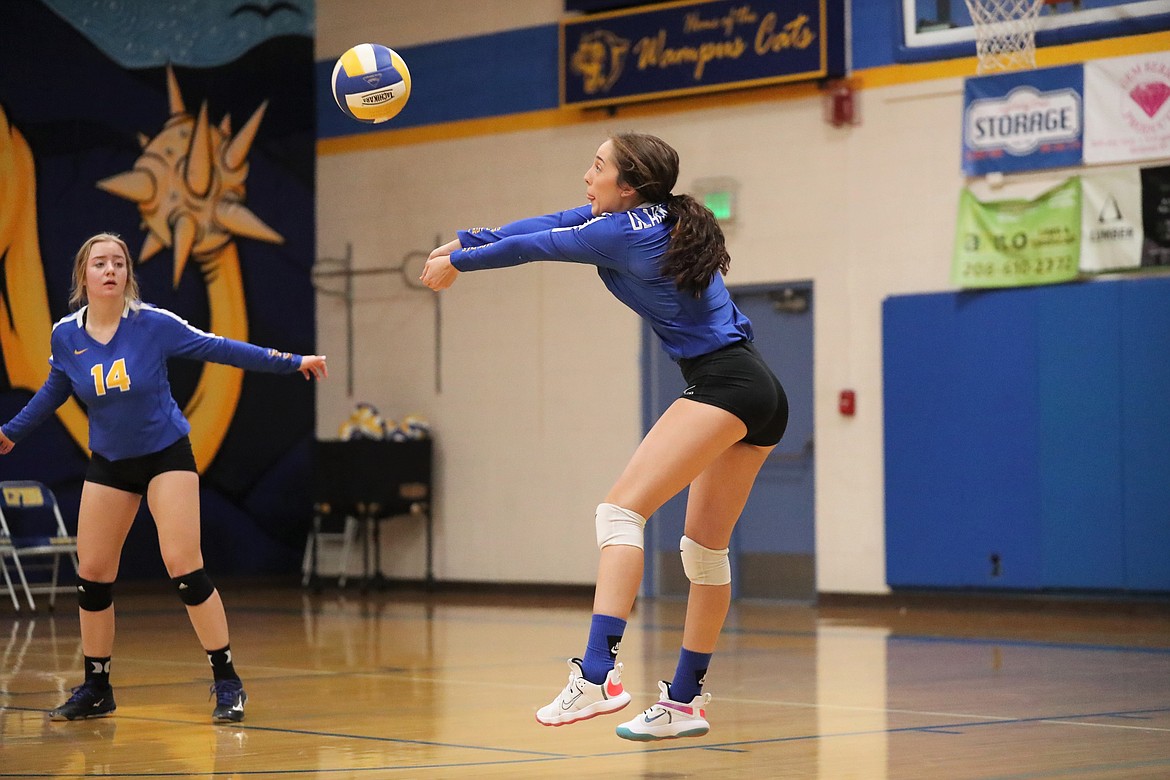 Taylor Staley gets a dig on Thursday.
(Photo by DYLAN GREENE)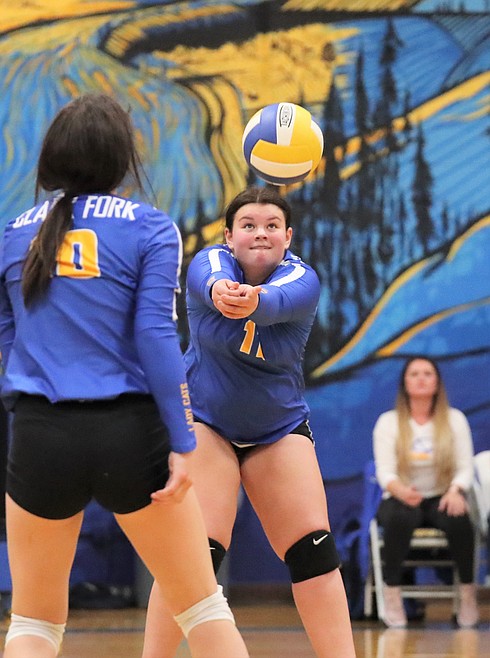 Taylor Payne sets the ball for a teammate on Sept. 16.
(Photo by DYLAN GREENE)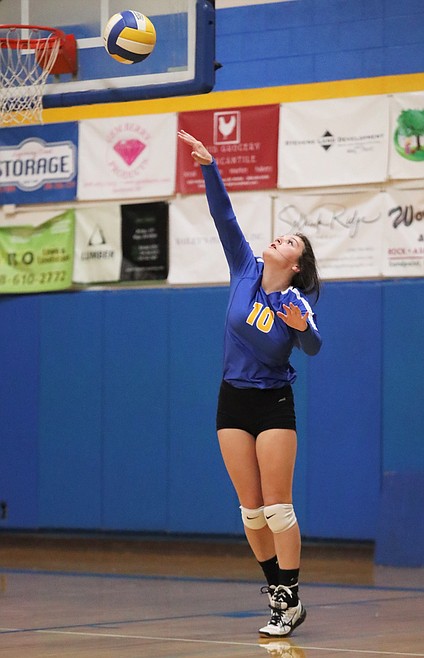 Caiya Yanik serves on Thursday.
(Photo by DYLAN GREENE)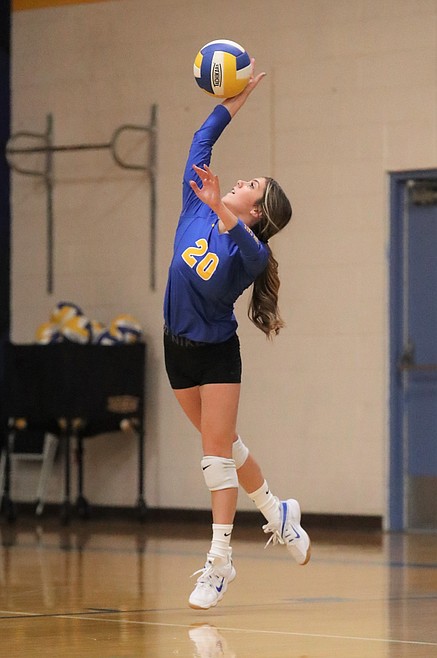 Paige Valliere serves on Thursday.
(Photo by DYLAN GREENE)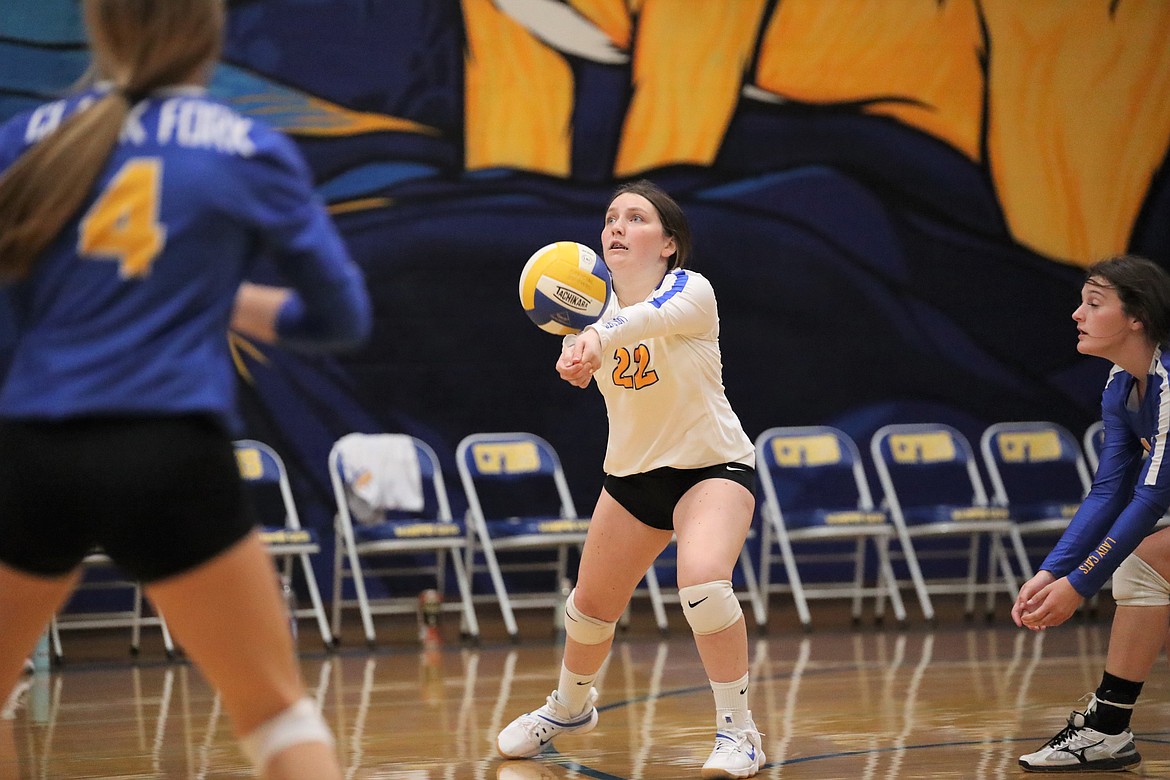 Lilly Reuter gets a dig on Thursday.
(Photo by DYLAN GREENE)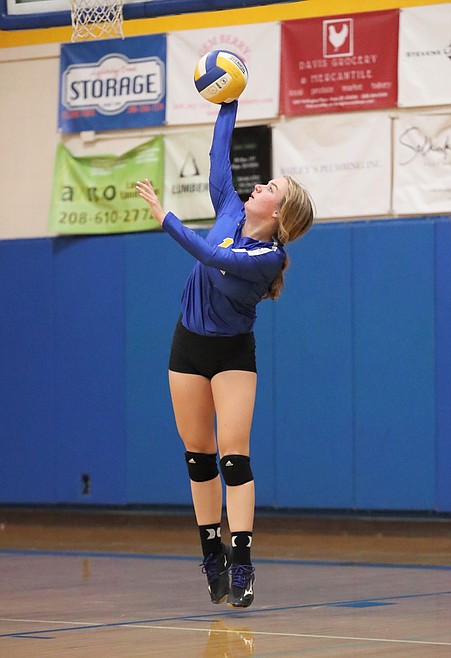 Katelyn Matteson serves on Thursday.
(Photo by DYLAN GREENE)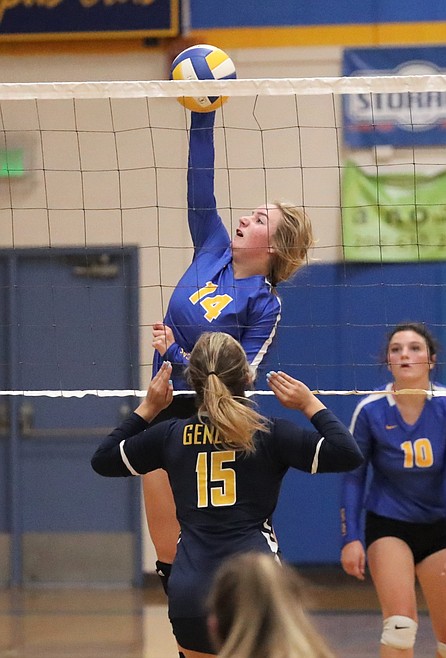 Katelyn Matteson rises up for a kill on Thursday.
(Photo by DYLAN GREENE)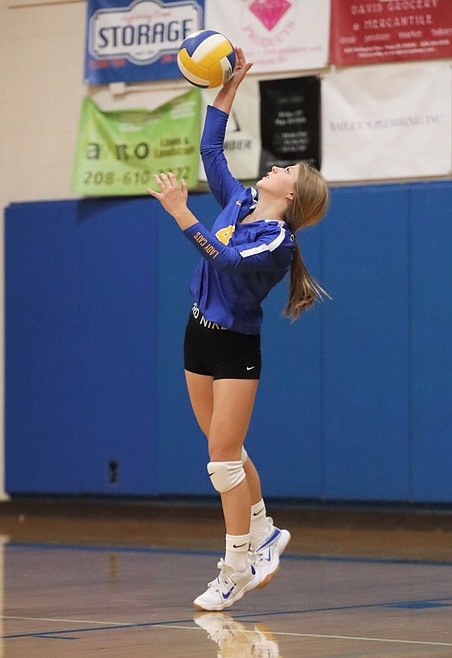 Eloise Shelton serves on Thursday.
(Photo by DYLAN GREENE)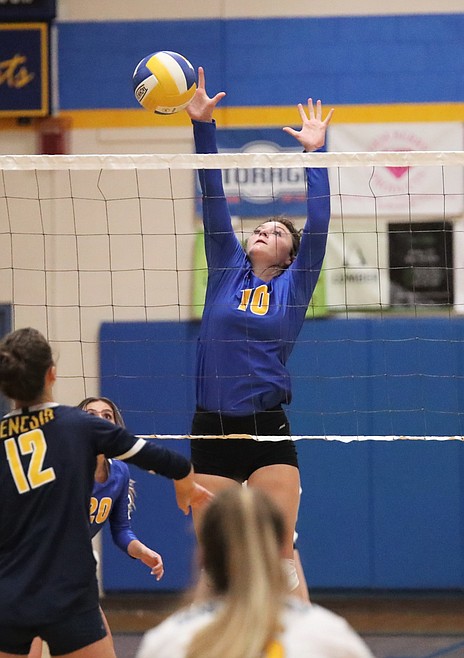 Caiya Yanik rises up for a block on Thursday.
(Photo by DYLAN GREENE)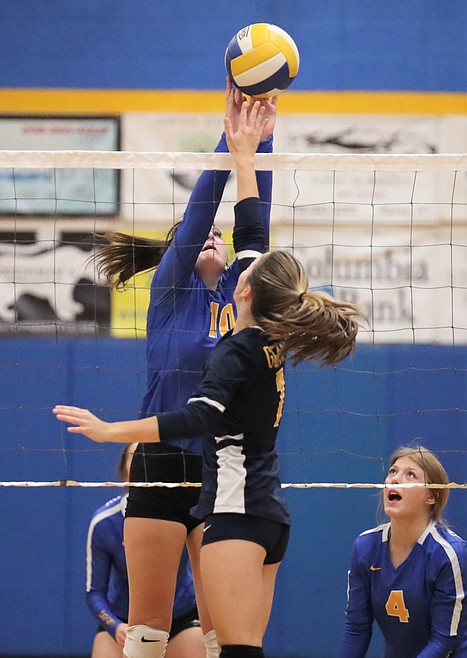 Caiya Yanik elevates to tip the ball over the net on Thursday.
(Photo by DYLAN GREENE)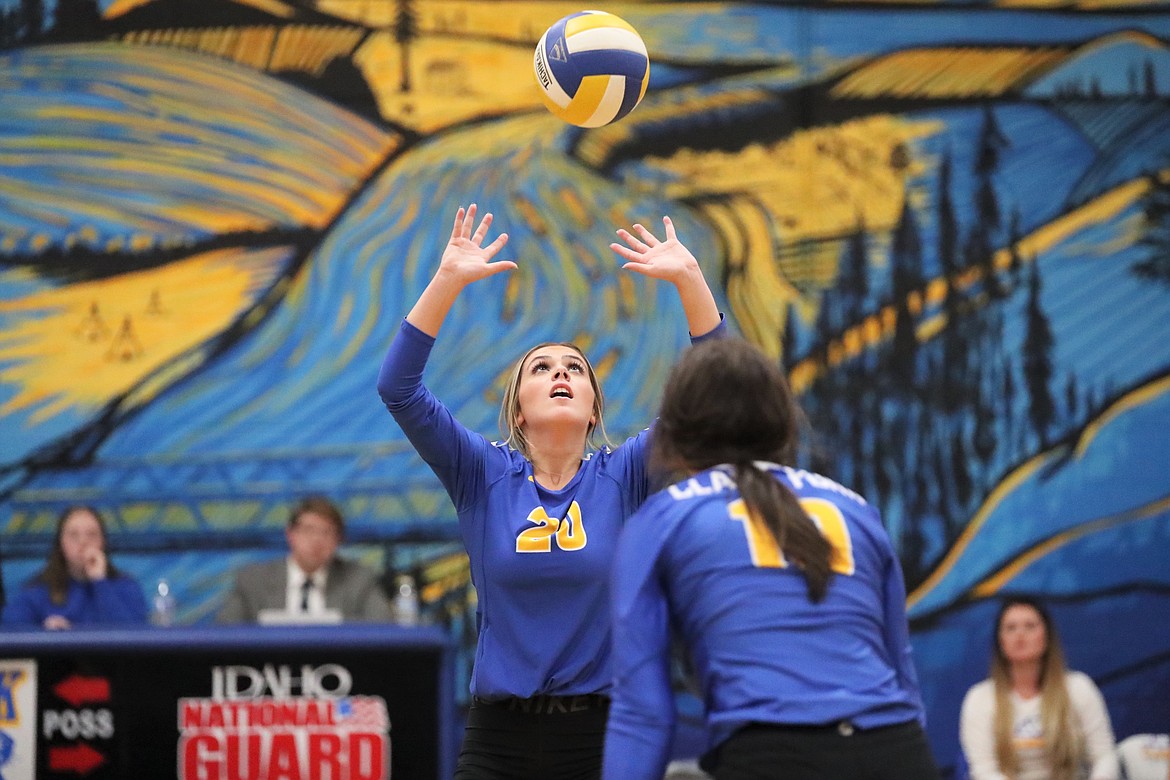 Paige Valliere sets the ball for Caiya Yanik during Thursday's match.
(Photo by DYLAN GREENE)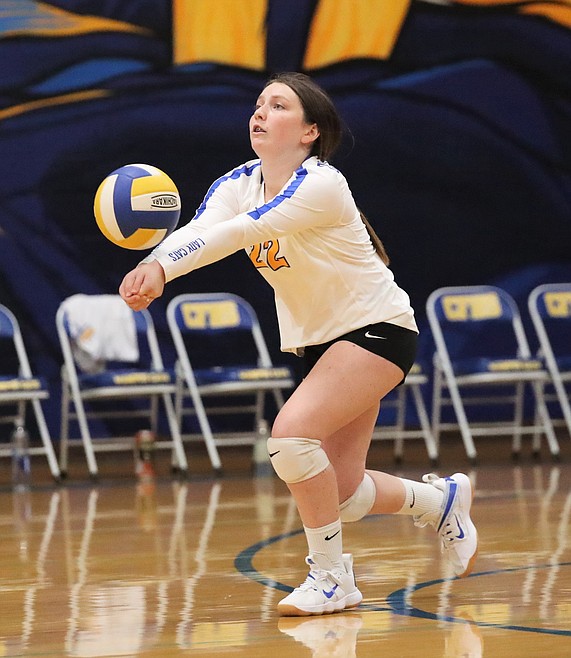 Sophomore libero Lilly Reuter gets a dig during Thursday's match.
(Photo by DYLAN GREENE)
Previous
Next
by
DYLAN GREENE
Sports Editor
|
September 16, 2021 10:49 PM
CLARK FORK — The Clark Fork gym was packed on Thursday night to watch the Lady Cats soar past Genesis Prep in three sets, 25-19, 25-17, 25-13.
Clark Fork picked up its fifth straight victory and in the process locked up a season sweep of the Jaguars.
The Lady Cats rolled out their full varsity squad for the first time since early last week. Head coach Michelle Valliere has had to shuffle players around to fill holes in her starting lineup the past two matches, but she had everyone at her disposal against Genesis Prep.
Clark Fork was unable to practice together as a full team prior to Thursday's match, and early on it showed. However, the Lady Cats shook off the slow start and quickly regained their dominant form.
It was evident that the Lady Cats' chemistry and confidence grew as the match went on.
"I think they just needed to get in a rhythm and they definitely started clicking," Valliere said.
It's difficult having players in and out of the lineup, Valliere said, but it's something she's grown accustomed to dealing with every season, particularly after a year like 2020.
The energy inside the gym was electric and the girls enjoyed every second they had on the court, Valliere said.
"I was just glad to see them playing and having fun, and doing what they do best," she said.
Clark Fork clung to a two or three point advantage for most of the opening set, but a late kill by junior Taylor Payne helped the Lady Cats build enough momentum to distance themselves from the Jaguars.
In the second set, Clark Fork jumped out to a 19-9 advantage thanks to a 6-0 run that included a pair of aces from Caiya Yanik and a kill from Katelyn Matteson. Genesis Prep attempted a comeback, but it was too late.
The Lady Cats hit cruise control in the third set to grab their fourth win in straight sets.
Paige Valliere tallied 18 assists and six digs, Matteson served five aces and Yanik finished with eight kills and three blocks.
Yanik was a force in the final two sets for the Lady Cats.
"She had a really good game," Valliere said. "She got back to her game and her and Paige were really connecting."
Principal Phil Kemink wanted to recognize the sportsmanship both schools showed on the court and in the stands Thursday.
Clark Fork (5-0) hosts Wallace at 6:30 p.m. Tuesday.
---