Linda Ann (Jacobson) Lindsey, 75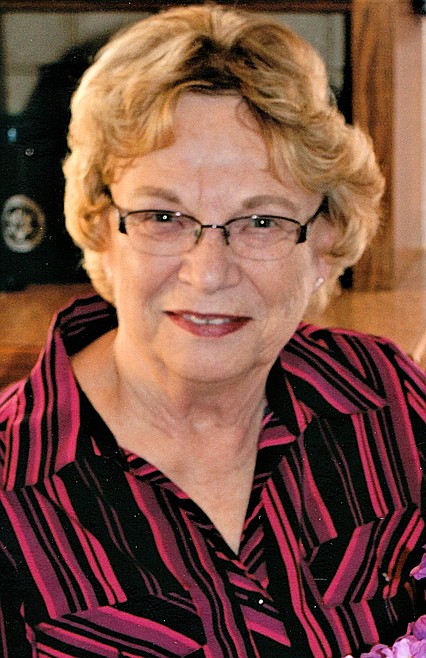 |
September 17, 2021 1:00 AM
Linda Ann (Jacobson) Lindsey, 75, passed away in Sandpoint, Idaho on Sept. 9 2021, after a long struggle with Alzheimer's disease. Our beloved mother, wife, sister, grandmother, and aunt was taken from us far too soon.
Linda was born in Sandpoint, Idaho, on February 4, 1946, the daughter of Frank and Verna (Lock) Jacobson. She was the second of six children.
Linda graduated from Sandpoint High School in 1964 and went to work for the Forest Service. On December 5, 1964, she married Jack Lindsey in Coeur d'Alene, Idaho. They lived in Sagle, Idaho, before moving to Renton, Washington, then ultimately settling in Spokane, Washington. They had two sons, Brian Scott and Brad Michael.
After the birth of her sons, Linda was a stay-at-home mom until returning to school to become a bookkeeper. She worked in that role at a medical office where she also took on the job of office manager. She retired in 2006.
Being grandma to Kevin and Garrett was a great joy to her. She was so very proud of her sons and grandsons, their accomplishments and the men they became. Linda loved hosting Christmas and bringing the family together for holidays. She was devoted to family.
Linda was known for her wonderful homemade pies and cookies. Friends, family, co-workers and many others were treated to those delicious desserts, right down to the mailman. She was also known for her love of exciting sports including Spokane Flyers hockey, her sons' baseball games, the Seahawks when they got good, and in later years, a passion for the Zags boys and girls basketball teams. She and Jack were devoted season ticket holders for the girls and for many years attended the WCC tournaments in Las Vegas.
Fishing was another favorite for Linda. From an early age she enjoyed hand lining on Lake Pend Oreille and then on Lake Coeur d'Alene. She and Jack enjoyed their seasonal escape to Koocanusa Resort in Libby, Montana, for many years. Besides the thrill of the "fishing derby," there were many other fishing days to be had. Linda thoroughly enjoyed the wildlife at Koocanusa and was especially attached to "her" birds and deer. Family and friends were also treated to visits with them there.
Family, flowers, wildlife, travel, watching sports, fishing and doing for others were core interests for Linda. Her kindness, thoughtfulness, and love were core values. Her laughter was one of a kind and her hugs were the best!
Linda is survived by Brian (Brenda), Brad (Deena), Kevin (Kayla), Garrett (Dani), brother Dave (Nicki), sisters Nita (Brad) Allard and Susan (Kevin) Dreier, niece Jennifer Allard (Ryan) and children Tayah, Landen and Brady, and nephews Paul Jacobson, Corey Allard, Doug Murray, Andy Murray. She is also survived by her aunt, Joanie Butler, and many cousins.
Linda was preceded in death by her husband, parents, grandson Padon Lindsey, brothers Jimmie and Terry, grandparents Letha and Victor Jacobson and Vernice and Delma Lock and nephew Chris Jacobson.
Memorials may be made to Alzheimer's Disease Foundation or the charity of your choice.
Funeral services will be conducted at a future date at Coffelt's Funeral Chapel.
---