Pepper Rickert wins Whitworth Fall Classic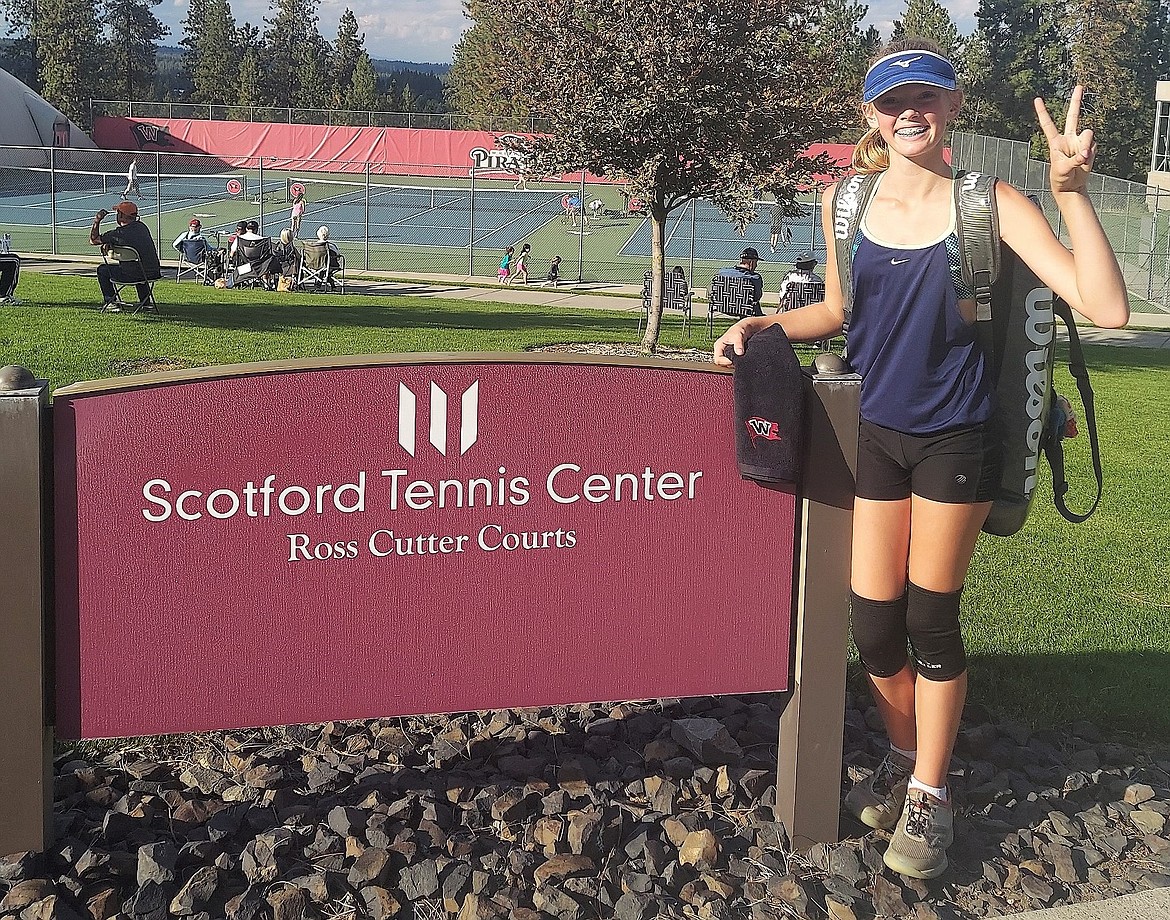 12-year-old Pepper Rickert from Sandpoint won the women's open singles division at the Whitworth Fall Classic this past weekend. Rickert went 4-0 at the tournament and only dropped one set en route to the title. Rickert defeated Chloe Andrewjeski from Wenatchee 7-5, 6-3 in the championship match.
(Courtesy photo)
|
September 17, 2021 1:00 AM
SPOKANE, Wash. — 12-year-old Pepper Rickert from Sandpoint won the women's open singles division at the Whitworth Fall Classic this past weekend.
Rickert went 4-0 at the tournament and only dropped one set en route to the title. Rickert defeated Chloe Andrewjeski from Wenatchee 7-5, 6-3 in the championship match.
Sandpoint tennis head coach Kent Anderson was on hand to watch his granddaughter compete in the tourney. He said the final match was played in front of a electric crowd that included most of the Whitworth University men's and women's tennis teams.
"The level of Pepper's play just keeps improving," he said. "It is fun to watch the ride."
---