City approves Dark Sky Week proclamation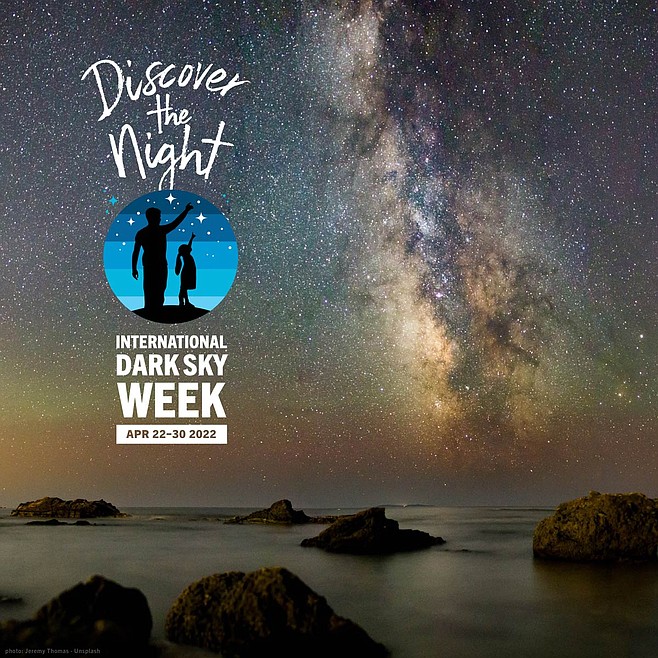 The city of Sandpoint will observe International Dark Sky Week, held each year April 22-30.
(Photo courtesy INTERNATIONAL DARK SKY ASSOCIATION)
SANDPOINT — There is a sense of wonder and awe found in gazing up at the stars. That is why light pollution is a growing concern.
Wednesday, the Sandpoint City Council took a stand against light pollution, declaring April 22-30 Dark Sky Week in the community.
International Dark Sky Week is an event traditionally held during the new moon in April to which residents worldwide are invited to turn off any outdoor lights and enjoy the beauty the night sky offers. The week-long event was founded in 2003 by Jennifer Barlow, a high school student at the time and has received endorsement from astronomical societies such as The International Dark Sky Association, and the Astronomical League.
Light pollution not only takes aways from "feelings of wonder and awe and encourages a growing interest in science and nature, especially among young people and out of area visitors within the local communities," McAlister said, reading from the IDA proclamation. "Light pollution represents a waste of natural weight resources, amounting to roughly $3 billion per year of wasted energy in the United States, and contributes to diminished energy security."
Idaho is home to the Central Idaho Dark Sky Reserve, America's first gold tier IDS reserve serving Idaho's astro tourism. Many nocturnal species also make their home throughout the state, including the Great Gray Owl and the flammulated owl, both of which are listed as sensitive species and rely on undisturbed night environments to hunt, mate and thrive, McAlister said, reading from the proclamation.
"Not only are we very privileged to live in such a beautiful place, but it's really exciting to see how this city comes together as a community to protect its natural resources," said
Suzanne Ellis, a representative and advocate for the IDA, after thanking the council and Sandpoint Mayor Shelby Rognstad.
Ellis and the council invited Sandpoint residents to turn off their lights and join in the local family event scheduled through the East Bonner County Library for International Dark Sky Week's theme of "discover the night."
Recent Headlines
---