Backpack with the Idaho Trail Association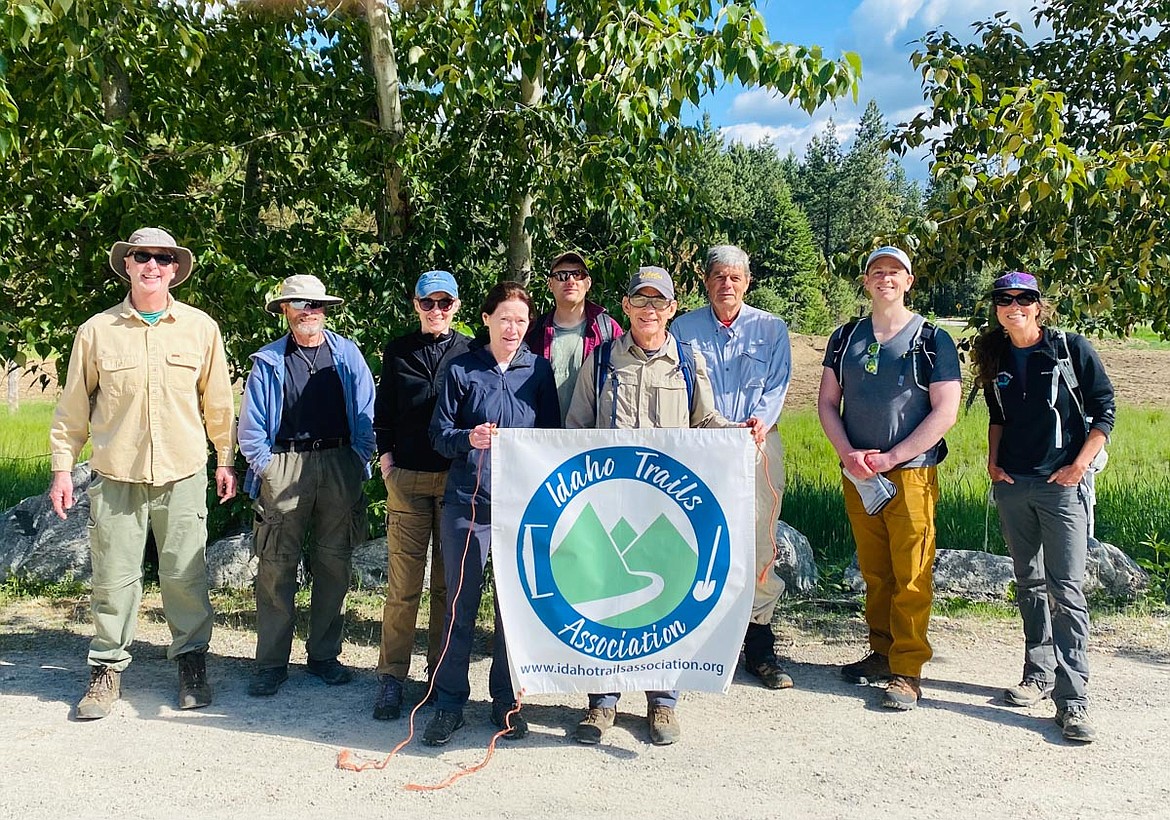 Idaho Trails Association looking for volunteers for trail projects in North Idaho.
(Courtesy photo ITA)
SAGLE – Want to hit the trails this summer?
The Idaho Trails Association is hosting a free, three-hour presentation in mid-May on the basics of backpacking — for beginners, seasoned hikers, and everyone in-between.
The funding for the care and upkeep of Idaho's hiking trails has fallen short of what is needed to keep them open and usable. The Idaho Trails Association was formed in 2010 to help deal with this challenge, Kelly Hewes, communications director at ITA, said.
ITA is a nonprofit that works with volunteers, organizations, and government partners to preserve Idaho's trail system through education, maintenance projects, and public lands advocacy. All of ITA's projects are completed with the help of volunteers who are passionate about preserving Idaho's trails for ongoing recreation and future generations, Hewes said in a press release.
ITA spearheads clean-up projects and wilderness education presentations throughout the state. However, the projects are often more than just cleaning up a trail. Depending on the projects, Hewes said volunteers can enjoy the Idaho countryside, hiking, backpacking, camping, and gain an education on the stewardship of the forest around.
This is why the ITA is bringing "Trail Talk: Backpacking 101" to Bonner County.
Idaho Trails Association will be hosting a free presentation on May 12 from 6-9 p.m
The presentation will be centered on backpacking for beginners and seasoned hikers alike. The event, which will be held at ITA board member and crew leader Tom Dabrowski's shop in Sagle, will teach the basics of backpacking and get hands-on experience with the needed gear. Dabrowski's shop is located at 877 Heath Lake Road, Sagle.
Participants will learn the general differences between backpacks and other required gear, what to carry for everything from an overnight trip to a week-long one, how to pack your backpack, tips for making your load lighter, and how to stay safe in the backcountry.
To RSVP for the free class, go online to bit.ly/36wzjPK
Recent Headlines
---