Cynthia P. Weiss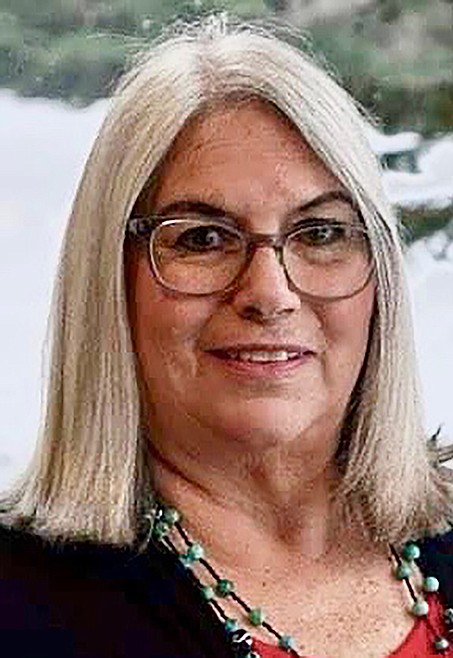 • Profession: Educator-1973-2022; published writer, Freedom Journals; entrepreneur- TurboCog LLC; American Education Alliance; Brock Tool;
• Party affiliation: Republican
• Educational background: University of Michigan BGS; majors: biology, pre-med; French [Minors- Education, American History, Political Science; Hillsdale College- Advanced Biology and American history; National-Louis University- MAT (Master of Arts in Teaching)-Science and Math; University of Baltimore Law School, Ad Hoc Student for 1 year for International Aviation Law; University of Chicago- EMT and Paramedic Certification; Training and certification in Job Development, Job Placement; Veteran and Foster Care certifications- Hawaii and Oregon; Grant -Writing- University of Hawaii
• How many years as a Bonner County resident: 5
• Marital status: Married
• Family: 3 grown children living in Nevada, Arizona, and Oregon
• Hobbies: Studying the Constitution of the United States, and defending it with my life; reading and learning new things; Helping to protect God's creations: Families, children, senior citizens, animals, and Idaho's natural resources; gardening; raising chickens; cooking and baking; tutoring (volunteer); Helping veterans(volunteer)
• Email: cynthiaweissforidstaterep@yahoo.com
Implementation of plan to restore parent rights, protect our children, and save our rural way of life. We will fight together to restore our Constitution (Article V, a Convention of States;) the only way to restore our individual rights; stop the insanity in our schools; and stop the overreach of Washington.
with your support, I am the only person who can lead our state to make school choice and vouchers a reality. Idaho will have the best education and our children will be able to stay in Idaho with great jobs. Then work on eliminating all taxes, except sales tax.
Politicians tell you what you want to hear so you will vote them into office, then leave you with empty promises.
Taxes on property, food, gasoline (energy), and medicine.
Safety of children — at school, from CRT, drugs, and
Selling off Idaho farms, ranches, timberland, and natural resources to foreigners and those who wish to destroy our America and Idaho. Our governor with help from the federal government sold a gold mine to China, our sworn enemy.
What are your solutions? (Please be specific)
Write legislation and go through process to pass it and cancel the taxes mentioned and replace with consumption tax.
Completely restructure the education of children by presenting an entirely new system for the 21st century, I designed and implemented in Hawaii. It was highly successful with the parents, the students, and the community. As of 2020, a Supreme Court ruling was the missing piece we needed when it was discussed in 2017.
Introduce a bill to make it illegal to sell any land to foreigners and prevent any natural resources including food companies.
Yes, the county should be enacting impact fees on new development, especially if the developers are from outside Idaho. They cause immense harm to our rural way of life; cost "We the People" more in taxes; and drive-up costs of property. Wealthy people escaping to Idaho buy property at much more affordable rates for them, but radically increasing the cost of homes and land, often pricing out Idahoans from their dreams of home ownership Idahoan families from the American dream of home ownership. The costs for more infrastructure are steadily increasing and the developers make huge profits and Idahoans suffer.
No. There is government overreach at the local, state, and federal levels. Politicians make promises so we so we vote for them. They make excuses when they fail. When they break their promises, they leave us with voter's remorse. "We the People" are the government. Elected bureaucrats forget that. Fire those who don't protect our way of life in Idaho and our Republic. I do what I say, and I don't compromise my principles. Vote for an honest leader who knows what to do, how to do it, and succeed when others fail. i never quit. I promise.
The candidates and conservative organizations who endorse a single candidate for each office and say that person is the only person who is qualified to be endorsed, before and without have all candidates be given a chance to be involved in their forums before the selection is made.
I can't address it since it is too late for the primary. But it is an issue I will address before the November election, if necessary.
The need to support the North Idaho College to provide practical classes and certification for those students who want to work in the Panhandle to have good paying jobs and stay in Idaho instead of having to leave Idaho. There are major problems with the school a this time. It is critical for concerned residents and parents to actively help correct these problems which will affect all Idahoans in future and present generations. Several candidates got their schooling there, but never mentioned it.
I am a conservative, Constitution-loving, Christian Republican. I believe I can win because of my accomplishments and creative, unique solutions. This is my first and last rodeo. I do not take PAC money, nor can my principles be bought. I am never influenced by lobbyists and special interest groups. What do I say to people who tell me I should drop out because I don't have enough money to get votes? I say, not everyone who votes has to be bought. I will earn every vote because I am the best qualified candidate, and people know I'm for you.
What question should every candidate be asked? What is your answer? You say you believe in The Constitution of the United States. Do you believe in Article V and the Convention of States as the only way in which "We the People" can amend the Constitution to put term limits on the Congress and stop them from passing laws and exempting themselves from the laws they force on us? Why or why not?
Answer: Yes, I know it is the only way to stop overreach of the government and pass amendments to reign in and kick the Federal government out of Idaho and get back the 63% of our land and resources which was supposed to be held in trust until Idaho became a state. Totally against the law.
The Constitution of the United States as ratified is a perfect document, inspired by God. It must be restored for "We the People" to regain our individual freedoms and rights. The Federal Government is acting unconstitutionally and must be restored: to give life, liberty, and the pursuit of our dreams, as free people, with the individual, the family being the primary rights which are needed to protect our Republic's sovereignty and States rights.
I ask for your vote because my practical plans are built on my successful record of making things happen, against all odds. If I am fortunate enough to earn your trust, I give you my solemn oath, I will never betray you. You will not have voter's remorse.
Recent Headlines
---