Mark Sauter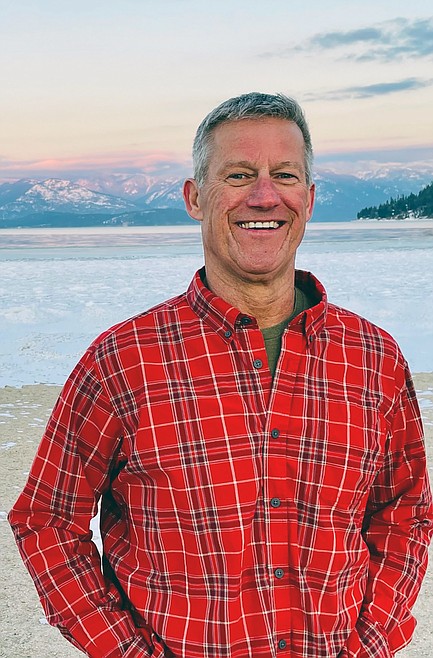 • Profession: Retired fire chief
• Party affiliation: Republican
• Educational background: undergraduate degree: fire administration; graduate degree: master's in public administration
• How many years as a Bonner County resident: 10 years
• Marital status: Single
• FamilY: Daughter, 31, county prosecutor; son, 28, Navy pilot
• Hobbies: fitness activities, reading, family forestry, hiking, skiing, fishing, golf, cycling
• Website: marksauterforidaho.com
A. Establish a newsletter and 'letter to the editor' system to keep District 1 residents informed of the Legislative activities in the Capitol halls. Listen to the feedback from District 1 residents. Holding and/or participating in town hall meetings on a monthly basis would help keep residents informed as well.
B. Seek out legislative committee opportunities in early December relating to business regulation, education, public safety, and taxation.
C. Participate in the committee process and have as much influence as possible for a freshman member of the Legislature.
A. Maintaining our business base and encouraging job growth
B. Improving our community safety
C. Improving the fairness of the tax system
Why: These three things affect residents on a daily basis and are a commonality which run through our communities.
Our business base is a foundation for our area. Our agriculture, timber, manufacturing, and tech jobs provide employment, benefits, support for public services and rewards for the community. We need to continue to support our businesses, and employers to help them continue to grow. Idaho has prospered from our low-regulation environment and our competent workforce. We need to continue to limit the regulations we place on businesses. We also need to support and improve our education system for technical job training and professional careers.
We need to provide the tools for law enforcement, fire service and EMS providers to provide their emergency services. We also need to continue to protect our Second Amendment rights. Our porous southern border is causing problems for our state. We need to support the Idaho efforts to work with other agencies and limit the illegal drugs, criminal elements, and immigration problems.
Our Legislature has made recent efforts to improve the fairness of our tax system. We need to continue those reforms and do more to reduce property and grocery taxes. Establishing a means to tax those who visit our area needs further study and action.
I will work with other elected officials to address the infrastructure needs of our district. Impact fees are one option to deal with the growth issues caused by new development. Our education, infrastructure and public safety providers all get long term burdens from new development.
Idaho is experiencing unprecedented growth. The demands of our educational, infrastructure and public safety programs are all increasing. Our legislature funded large increases for our educational and infrastructure systems this year. Improving the funding for those systems is a step in the right direction. However, we need to continue to improve the funding for both systems. At the same time, we need to keep an eye on the efficiency and effectiveness of the spending of tax dollars on these systems.
Responsible representation. We have many different views of the critical issues we face in the Legislature. Job growth, education for the future, community safety and taxation are all critical issues for our District. For us to make improvements to these areas, we need to focus on what we agree on and build solutions to address the problems. While campaigning I've found we have much more in common than we do in differences. For us to maintain the conservative values and foundations of Idaho and to make the reforms necessary to improve things, we will need to work together to build the solutions.
Growth. Idaho is growing by over 50,000 new residents each year. These numbers impact our education, infrastructure, and public safety systems. More new residents mean more students, more road trips, and more demands from existing government systems. We need to address the funding and growth strategies for our governmental services. According to State reports, we have a backlog of education and infrastructure projects that need to be addressed. We need to continue to fund these efforts spending only what Idaho can afford through a balanced budget.
I've not held a partisan state-level elected official office. Despite my experience as a fire chief for eight years, three years of city administration and education, I don't have experience in a partisan environment. My experience is in representing the community and safety needs of everyone in my jurisdiction. I have experience representing parties with different interests and finding solutions to community problems.
I am campaigning for the Idaho Legislature because I want to continue my service to our district. I have been a contributing member to a professional public safety department and then to city government for over 30 years. My two kids have followed me with careers in public service. Serving our community is part of the fabric of our country.
10, I have the time, experience, interest, and ability to serve District 1. I have a record of listening, learning, crafting solutions and working with others to address community problems, and implementing solutions. I work hard, and get things done. On the campaign trail I've met with farmers, educators, manufacturers, foresters, retirees, and parents; meeting and collaborating with members of our District and learning more about their needs and priorities is what it takes to become the legislator I aspire to be.
Recent Headlines
---