Bonner County History - August 2, 2022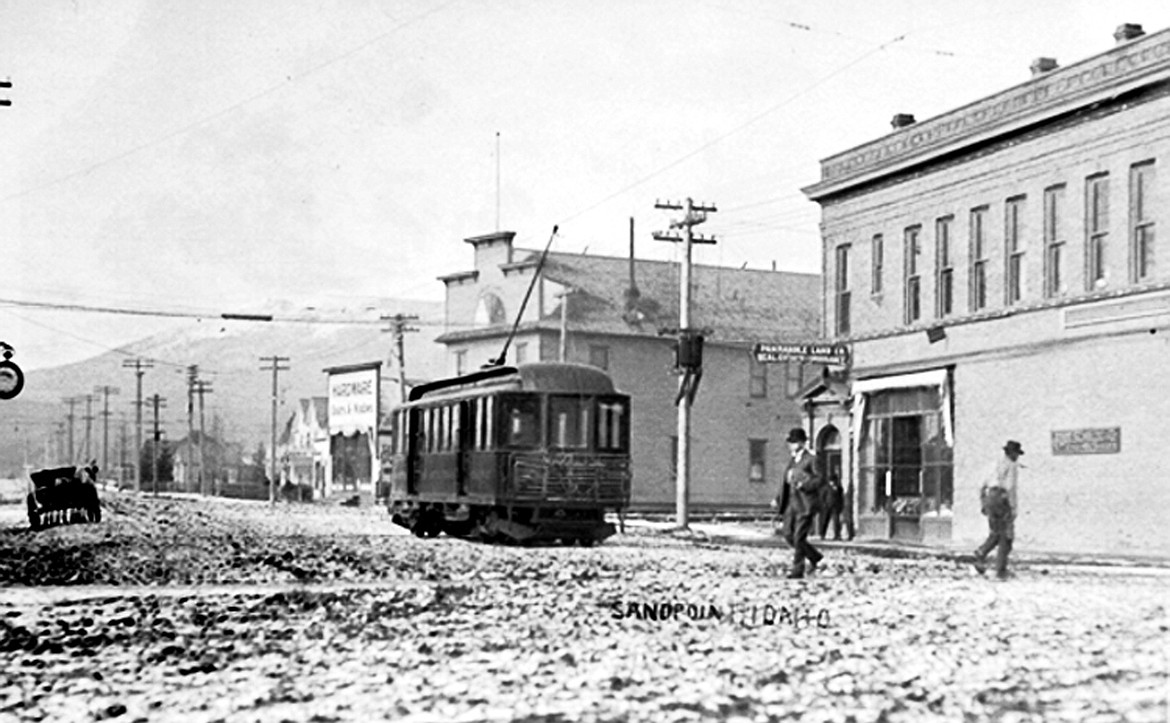 Brought to you by the
Bonner County Historical
Society and Museum
611 S. Ella Ave., Sandpoint, Idaho, 83864
208-263-2344
50 Years Ago
Sandpoint News-Bulletin
Aug. 2, 1972 – CYCLERS UNITE
A group of local bicyclists has organized to push for bicycle safety lanes. "Our main goal is to get a special lane for cyclers and horseback riders across the long bridge," explained Helen Newton. "This idea originated with Frank Delamarter who rides across (it) every day, a dangerous experience." To draw public attention, the group invited cyclists to join in the July 4 parade. About 70 riders of all ages turned out, led by area dentist Dr. John Page on his 1906 Pierce chainless.
•••
"THE TEN-SPEED HAS TAKEN OVER"
Area merchants have found the upsurge of bicycle interest something of a problem. Bill Lutzke, operator of the local Western Auto store, said: "The demand is so great, we can't fill it. I estimate we get a call every half hour on them." Ted Pursley, of Sandpoint's Coast-to-Coast store said "The 10-speed has taken over, and are really difficult to get. From the time they are ordered until they arrive here takes about two months. Manufacturers just can't keep up with the demand."
•••
TOURIST SEASON SHATTERING RECORDS
Bonner County appears to be experiencing its greatest tourist season in history. Idaho State Police Cpl. Harvey Riffle said that although "no formal traffic count is in progress, it's obvious traffic in the area is very heavy, probably heavier than any previous year," adding that campers and trailers "are in great abundance." Mrs. Barbara Remmers, Chamber of Commerce secretary, said the tourist season "looks great. There is such demand for hotel, motel and resort accommodations that we are experiencing difficulty finding reservations for all who seek them."
100 Years Ago
Northern Idaho News
Aug. 2, 1922 – GIRLS TO MICA BAY CAMP
Forty girls and their supervisors from Bonners Ferry, Priest River and Sandpoint left Sunday for a week's outing at the Inland Empire Camp Fire Girls' camp at Mica Bay on Lake Coeur d'Alene. The girls will have expert supervision in all their athletics, swimming and campfire lore. The camp at Mica Bay is relatively new, but in excellent condition. Each group of girls has a guardian. Mrs. J.B. Page and Miss Edith Ely escorted the Sandpoint girls: Frances Wendle, Helen Jacobson, Ellamae Farmin, Catheryn Bowden, Page Westwood, Arlie Ewing, Helen Samuels, Lois Stuart, Helen Ames, Carol Reem and Ethel Reem of Hope.
•••
SOLICITING FUNDS FOR BAND UNIFORMS
The Chamber of Commerce has undertaken to aid the City band in raising funds for the purchase of uniforms. A soliciting committee is meeting with generous encouragement, and it is expected the drive will be completed this week.
•••
KINDERGARTEN FOR TOTS
Miss Marie Grubb of Oroville, Wash., has a most interesting little kindergarten class in the Farmin school first grade room. Thirteen tots come every morning to play games and learn little songs and poems. The classes will continue through August.
For more information, visit the museum online at bonnercountyhistory.org.
Recent Headlines
---