From trains to bike paths, transit concerns run the gamut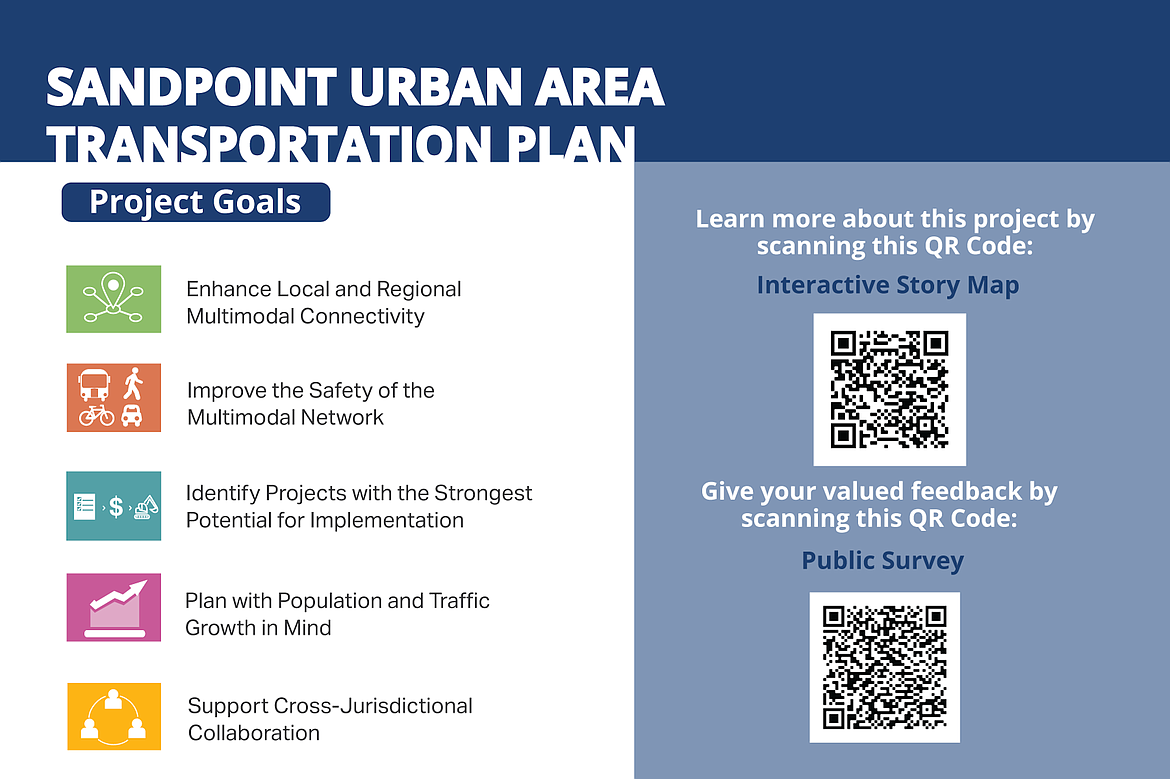 Photo courtesy of Amanda Wilson, Sandpoint Director of Infrastructure and Development
by
DANIEL RADFORD
Staff Writer
|
August 3, 2022 1:00 AM
SANDPOINT — Following this weekend's push for public input, regional planners met Monday to discuss the Sandpoint metro's urban area transit plan (UATP).
Among concerns shared repeatedly at the weekend event were traffic flow and safety issues posed by the Eastgate Drive's railroad crossing. The crossing connects the Bonner Mall parking lot to Highway 200 by allowing traffic to cross Union Pacific rail lines.
One member of the multijurisdictional planning group (MJPG) said that the crossing is so precarious that "a gentleman [who drives large vehicles for work] said that … certain employers he has had before prohibit [drivers from going] that way."
Planning group member Susan Kiebert said that the MJPG, which is in charge of updating the Urban Area Transit Plan, had planned to relocate the crossing but shelved it after concerns were raised by businesses whose clients use the crossing. The plan was to relocate the crossing further south, near the Co-Op store.
"We had [a relocation of the Eastgate crossing] funded by the railroad ten years ago and the businesses … in the mall said absolutely not," Kiebert said.
In addition to concerns about the railroad, concerns over connections to area bike paths were brought up repeatedly, officials said. First, the lack of a direct connection between the Pend d'Oreille Bay Trail and the bike path next to Highway 200 was brought up multiple times. The city of Ponderay already hopes to remedy this with the Lakeshore Connection Project, a proposed underpass which will include a bike route.
Secondly, multiple respondents said the bike path junction where Highway 200 passes under the Sand Creek Bypass is unclear and unsafe. Some asked for clearer indicators for the bike routes in that area.
Additionally, expansion of the SPOT bus system was brought up by several people, including desired expansion to Sagle. One woman from Sagle complained that it was difficult to get her teenage son to and from his job in Sandpoint.
To learn more about the Urban Area Transit Plan, go to bit.ly/SandpointUATP.
The planning group has also decided to open the community survey for another month. To share your vision for area transit, go to bit.ly/UATPsurvey.
Recent Headlines
---