Bonner County History - Aug. 4, 2022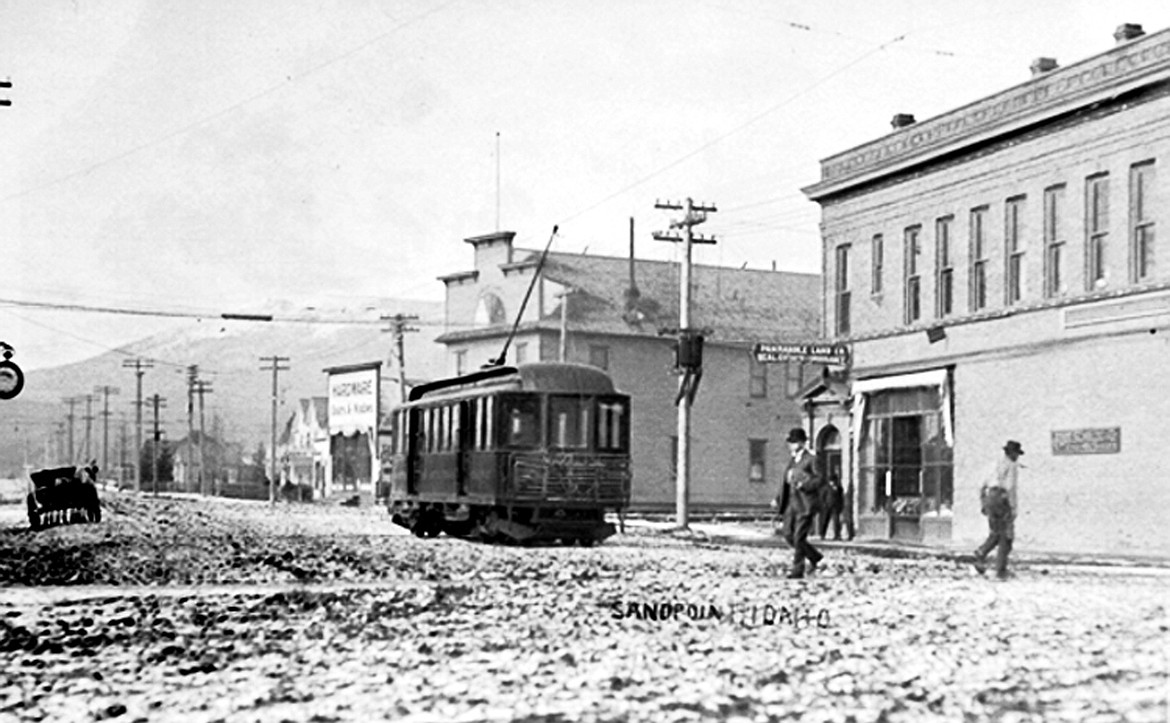 Brought to you by the
Bonner County Historical
Society and Museum
611 S. Ella Ave., Sandpoint, Idaho, 83864
208-263-2344
50 Years Ago
Sandpoint News-Bulletin
Aug. 4, 1972 – TWO NEW AREA PHYSICIANS
The Idaho State Board of Medicine announced that Drs. Edward A. Draper and Hugh H. Worsley have received licenses to practice medicine. Both will be general practitioners in the Sandpoint area.
•••
ECONOMIC IMPACT OF PR STRIKE FELT
Over 200 employees of Pack River Lumber Company remained away from their jobs this week in a deadlock between the company and I.W.A., Local 3-10. The strike, which affects plants at Colburn and Dover, will enter its fifth week Friday. The economic impact of the strike has been apparent in the area for the past two weeks. The strike is the longest in Pack River's history. The plant was idle four days in 1952.
•••
SAN DIEGO HOME FOR ROGER OESTMANNS
Lincoln Heights Congregational Church in Spokane was the setting for the July 11 wedding of Christine M. Probert and Roger Oestmann. Parents of the couple are Mr. and Mrs. Charles Probert, Spokane, and Mr. and Mrs. Louis Oestmann, former Sandpoint residents now living in Cottonwood, Ariz. After a wedding trip to Lake Pend Oreille, they are living in San Diego, Calif.
•••
SEW IT YOURSELF
Sew now for Back to School. 38" to 45" Wide Prints and Plains, All Cotton and Cotton Blends, 1 to 10 yd. Pieces All First Quality, Sale Price 36c yd. Metal Zippers 7" to 22", Asst. Colors, 9c each. SPROUSE Fabric and Sewing Center, 100 Cedar St., Sandpoint.
100 Years Ago
Pend d'Oreille Review
Aug. 4, 1922 – W.R.C. TO PICNIC
The Women's Relief Corps is planning their annual picnic, to take place at the fish hatchery on Murphy's bay next Thursday. All members are urged to attend. Transportation for those with no means of their own to reach the picnic grounds will be provided, the party to leave the city hall rest room at 10 o'clock that morning.
•••
"INVASION" EXHAUSTS BALLOTS
W.P. Brashear stated that at Tuesday's republican primary at Clarksfork, the ballots were exhausted. Mr. Brashear said 100 republican, 100 democrat and 100 progressive ballots were sent to Clarksfork to cover a registration of 198, but due to the presence of Hussey and Derr as candidates for commissioners and the local interest aroused, voters of all faiths invaded the republican primaries and used up the ballots.
•••
"FATHER OF TELEPHONE" HONORED
In honor of Alexander Graham Bell, the "father of the telephone," whose demise occurred Wednesday, every telephone in the United States will "go dead" today for one minute between 3:45 and 3:46 p.m.
•••
CITY BREVITIES
Rev. E. Currier, "newsboy evangelist of The Church," who has been conducting meetings in the big tent on Second and Alder, will leave with his family within a day or two on a cross-country hike over much of north Idaho, finally ending up at Spokane.
For more information, visit the museum online at bonnercountyhistory.org.
Recent Headlines
---