Commissioners meeting met with public concerns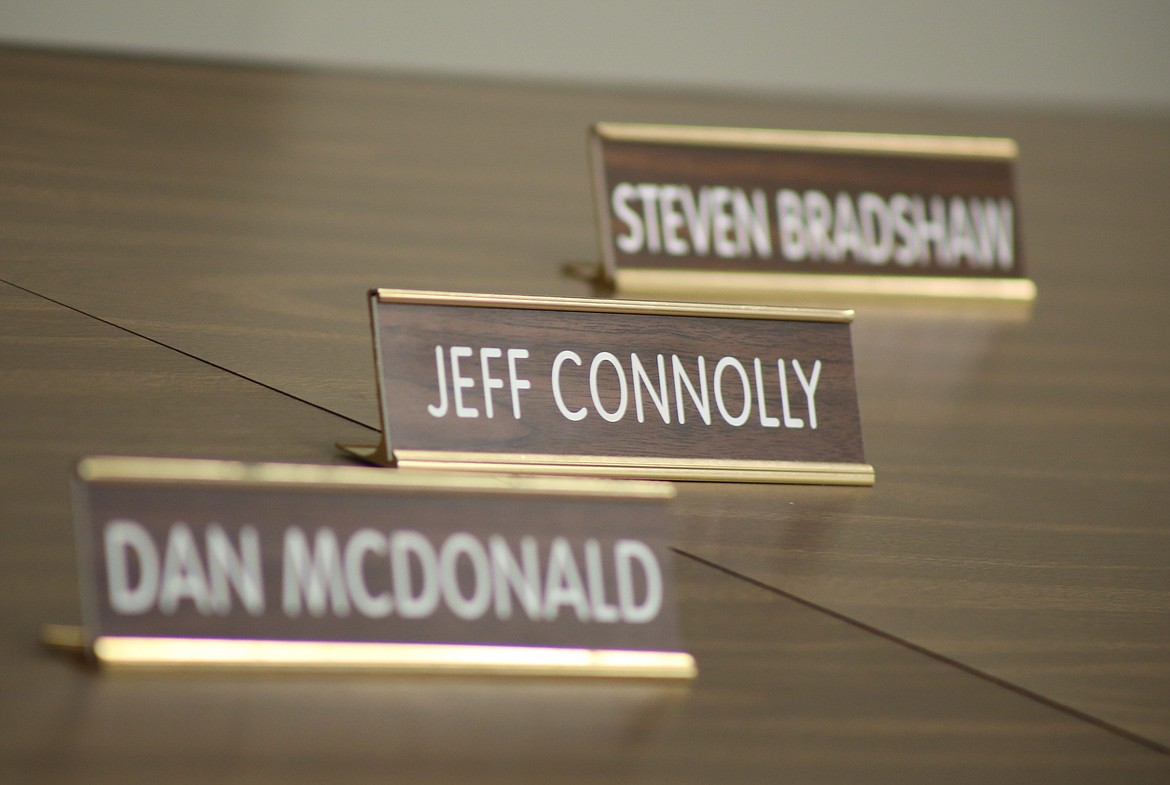 by
DANIEL RADFORD
Staff Writer
|
August 6, 2022 1:00 AM
SANDPOINT — Concerns over anti-discrimination language in county bidding guidelines as well as over an RV park expansion rocked an otherwise smooth county commission meeting Tuesday.
Lou Munilla told county officials he disagreed with the language regarding contractors in the Solid Waste Department's project manual, which was published in June.
Concerns arose from the federal nondiscriminatory compliance statement, where it outlines federal certifications for contractors who receive federal funds. The compliance statement requires that contractors not have or use "segregated facilities" for historically marginalized groups.
Munilla asked for clarification and purportedly received an email clarifying that "the 1967 definition was being used." The original federal policy in question was an executive order for equal opportunity issued by President Lyndon B. Johnson in 1967. In 2014 President Barack Obama amended the prior executive order to protect LGBTQ individuals from workplace discrimination by substituting "sex, sexual orientation, gender identity, or national origin" where Johnson's order had said "sex or national origin."
The compliance statement, however, uses the 2014 definition, as is required by federal code.
Munilla said he had "a moral problem signing onto that document." The way these things are being interpreted is causing problems and isn't good for the country, he said.
"To have that type of moral agenda pushed in our county as a result of accepting federal dollars, I think, can only result in bad fruit," Munilla said.
Federal funds were accepted by the commission earlier last month for solid waste facility updates.
After, there were three comments against the proposed RV park and one comment in favor.
Then the consent agenda was passed unanimously, which consisted of five minor land division applications.
Next, the assessor's office requested permission to sell two county vehicles, a 2003 Chevy Malibu and a 2001 Chevy tractor, "as they are no longer needed," according to Assessor Donna Gow. The motion passed.
Treasurer Clorissa Koster requested approval for this fiscal year's third quarter reports for the county and for EMS.
Darcey Smith, who oversees the Bonner County Fairgrounds, clarified concerns regarding acceptance of grant funds from the Idaho Parks and Recreation Department. She told the board that if the proposed expanded RV park is demolished in under 15 years, getting a new grant from IDPR would be difficult for the county, especially for the fairgrounds. After 20 to 30 years, IDPR would find that the park received sufficient use so county decisions regarding relocation or demolition would not influence potential future grant applications, Smith said.
After Dan Rose sought to comment on the grant, Bonner County Commission Chairman Dan McDonald denied the request. McDonald said public discussion on the topic had already occurred, and that since the decision was only tabled from the July 26 meeting, further public discussion did not need to occur. The board voted unanimously to accept the grant.
The next two agenda items came from Human Resources. Cindy Binkerd received approval to begin recruitment for an accounting assistant, a treasurer, a residential appraiser trainee, an assistant planning director, a public defense attorney, and a public defense legal assistant. The public defender positions were newly created following last week's approval of an expanded Bonner County Public Defender's Office that will receive $250,000 to provide services for Boundary County.
Binkerd also received approval to renew a contract with Integrated Behavioral Health which provides the county's employee assistance program.
Jessi Webster of the Commissioner's Office presented two requests. The first was a request from the city of Sandpoint for a right of way agreement to expand Samuelson Avenue, which runs behind the county fairgrounds. The road will be built with private money by the property owners there.
Webster also introduced a request to update Bonner County's lease agreement with the Panhandle Area Council to include the amortization schedule for the next 15 years. The agreement update will save the county $6,000 this year. Both of the requests were passed.
Recent Headlines
---