PRMAW dedicated to helping domestic violence survivors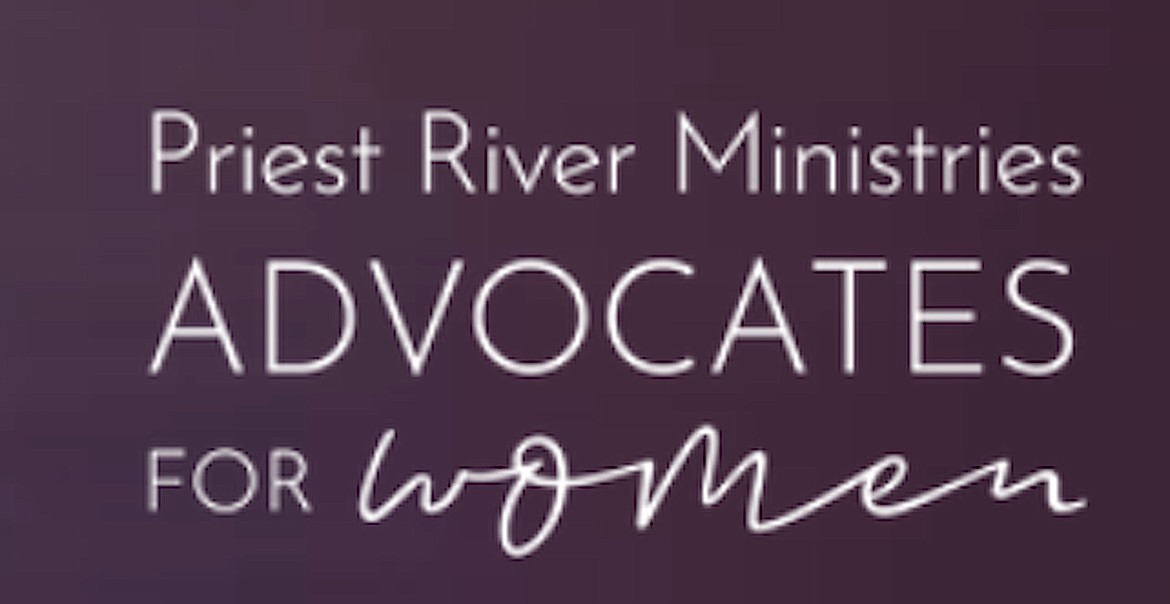 by
BEAUX WHITE EAGLE
Staff Writer
|
August 6, 2022 1:00 AM
PRIEST RIVER — For 20 years, Priest River Ministries Advocates for Women has been helping the victims of domestic and sexual violence.
The organization got its start in 2002 after founding member Rhonda Encinas saw the need during a Healing Hearts Bible study meeting. Encinas, who is a survivor of domestic violence, asked the men and women in the group if anyone had been involved in sexual or domestic violence. When Encinas received the results she was shocked, the group's Kathrine Begalke said
"She [Encinas] realized it was a problem in the community," Begalke said.
After that questionnaire, Begalke said Encinas began separating the group for meetings. Those who were survivors of sexual or domestic violence went to the back of the church while those who had not went to the front.
"So they had security guards essentially in the front room and then they could talk and be very open and free about their past experiences," Begalke said.
Begalke said Encinas then decided to attend a peace and safety program at the Christian Home Conference. With the resources and education from the conference, Begalke said the biggest takeaway was the relationships built with others dedicated to helping survivors of domestic and sexual violence.
"I know that it was just an incredibly impactful experience for her just realizing, you know, anytime you have shared stories, and you can really relate with, with women, or know that you're not alone, and know that, that these things are existing and happening all over, all over the country, and that and that people are banding together to really help and make a difference," Begalke said. "I think that that just bolstered her, like the belief that she was doing the right thing."
Armed with the resources and knowledge not only from her own experience but the relationships and education of the conference, Begalke said Encinas took additional steps to not only aid women and children in violent situations. She began supplying clothing and establishing a 24/7 crisis hotline, and formed a 501(c)3 to make PRMAW a non-profit organization.
Since then the organization has opened several shelter locations, including a second office in Sandpoint, held several fundraising events, built a dog kennel, and expanded its services to include paralegals.
"She [Encinas}] really likes to drive home the point that reducing stress at home really does, and can, reduce violence. You know, if people don't need to worry about, you know, their kids being dressed or having, you know, the milk in the refrigerator or whatever, they're less apt and prone to be stressed over the little things," Begalke said.
In the past 20 years, PRMAW has helped 14,000 women and children from connecting them with resources to get out of a bad situation, to one-on-one counseling to deal with the trauma.
To celebrate their first two decades the organization held an event during the final weekend of July. Begalke said the non-profit was able to hold the celebration at no cost to PRMAW thanks to "generous" donations from Aerocet, Return Retreats, and Century-21 agent Suzie Hatfield. Assistance from the Priest River Event Center was invaluable.
Encinas was awarded the Domestic Shelters Lifetime Achievement Award, which qualifies PRMAW to be considered for a $30,000 grant from domestic shelters which will be awarded on Sept. 14.
The event raised more than $10,000 with $5,000 being a donation match from the Idaho Forest Group. Since the event, donations continue to arrive, bringing the total to almost $11,000. All funds will be used to fund programs and resources furthering the mission of aiding women and children.
"The highlight of the night was when Chantelle shared her survival story and the embrace she and Rhonda shared after her tear-inducing testimonial," Begalke said. "Chantelle's story was the perfect illustration of how abusers slowly manipulate and coerce their victims deeper and deeper into their web, how the cycle of abuse works, and then how Priest River Ministries is able to create life-changing outcomes for victims through our services, our advocates, and the love Christ."
Recent Headlines
---