ITD to expand 45 mph zone near Naples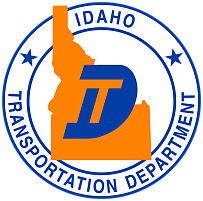 by
EMILY BONSANT
Hagadone News Network
|
August 7, 2022 1:00 AM
BONNERS FERRY — Speed zone changes in the vicinity of U.S. 95 and Deep Creek Loop Road are set to take place.
Based on a speed study and recommendations for the vicinity of U.S. 95 and Deep Creek Loop Road, Idaho Transportation Department officials announced they will be adjusting speed transition zones in the area.
In October 2021, a meeting was held with ITD officials, county commissioners, law enforcement and Idaho Sen. Jim Woodward along with members of the public to discuss a speed limit change in this area. Efforts to change the speed limit zone was spearheaded by Bruce Whitaker and was supported by Bonners Ferry Police Chief Brian Zimmerman, Boundary County Sheriff Dave Kramer, other public officials, Mirror Lake Golf Course officials and community members.
Residents, business owners and affiliates of the Mirror Lake Golf Course discussed the dangers on the stretch of roadway due to vehicle speeds and traffic flow coming on and off the highway.
The 35 mph zone will remain as is, but the 45 mph zone will be extended past the golf course, located south of Deep Creek Loop. The 45 mph zone is projected to be approximately 1.5 miles in length rather than the current 0.2 miles.
The southbound lane will also receive a 45 mph zone such that the 60 mph speed will not be visible until south of the golf course to discourage drivers from speeding past the golf course.
In addition, ITD officials have said that they would like to relocate the chain-up signs to provide a more clear site path onto U.S. 95 when exiting from Deep Creek Loop.
Ralph Lotspiech, PGA head golf professional at Mirror Lake Golf Course, said that this speed change will increase safety at the golf course. In the past there have been several accidents in the area, including two years ago when a vehicle slid off the embankment.
He added at the beginning of COVID-19, the clubhouse was closed to avoid the spread which caused Lotspiech to be outside serving customers. At this time, he witnessed several close calls by motorists on the highway. He uses Deep Creek Loop several times a day and like many has had difficulty turning onto the highway.
He added that drivers in lower vehicles find it difficult to see over the guardrail at Deep Creek Loop.
"I'm really glad to see the speed change. There should be less horn honking," he said.
Zimmerman said that the speed zone change to 45 mph is long overdue and will be a real improvement for drivers pulling out from those blindspots. He said that strip of road is simply a "bad spot" with heavy congestion, trucks lining up for the hill, blind turns on U.S. 95 and people pulling out from the golf course.
Kramer agreed, saying the speed reduction will make the area much safer.
"From what I heard at the meeting, I think most everyone felt an extension of the 45 mph zone south past Deep Creek Loop would be appropriate," Kramer said. "Entering U.S. 95 off of Deep Creek Loop has sight restrictions looking both north and south and you combine that with the current 60-mile-per-hour speed limit creates the possibility of some close encounters."
He said he was glad to see a speed study by ITD, which also looked at the sight restrictions issues to make a recommendation of extending the 45 mph zone further south.
Damon L. Allen, ITD District 1 engineer, wrote Boundary County commissioners that he hopes to get these projects accomplished this summer. He added that other improvements will likely need to be programmed and funding will need to be acquired to accomplish and further partnership with the city of Bonners Ferry, Boundary County and the Mirror Lake Golf Course.
Recent Headlines
---