East Hope adopts new donation standards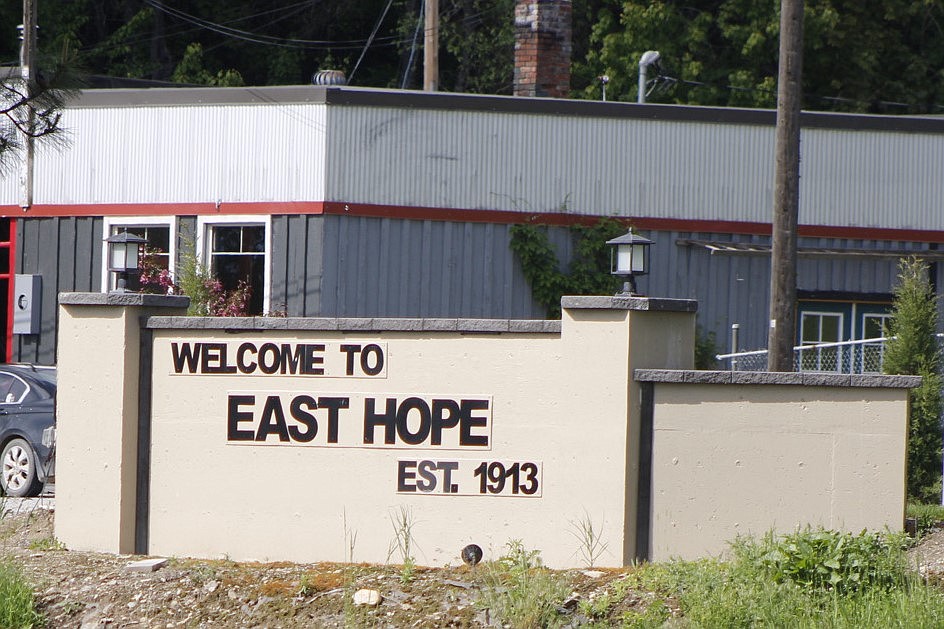 City of East Hope "welcome" sign.
(Photo by BEAUX WHITE EAGLE)
by
BEAUX WHITE EAGLE
Staff Writer
|
August 11, 2022 1:00 AM
EAST HOPE – City park upgrades and donations lead to new city standards coming into effect after the unanimous vote to accept a newly created draft of new standards the city will follow for park art piece donations.
The donation of an art piece for the East Hope City Park led to city officials drafting a policy on how to handle such donations for art at the park in the future. At the June council meeting, council members voted to approve the acceptance of a rock cairn by Brent Carlson. It was at that same meeting that council members discussed what criteria the council would follow for donation acceptance.
East Hope City Clerk Christy Franck said the draft would be adopted as a resolution to become a council policy. While no decision was made at either the June or July meeting, once approved they would not only direct future city decisions but also would be available to the public via the city website. However, the policy would not be published in great detail before the final drafting, Franck told the council.
The July council meeting saw changes made to the draft policy. At Monday's meeting, the council approved the changes, including the language used and ensuring the document met legal standards.
While going over the document, Franck told the council that the attorney had officially left the final word up to them after finding significant issues with the draft. However, Franck also told the council that the attorney did propose some suggestions to add to the final document. Those suggestions included consideration of the historical or cultural significance of a donated art piece, what kinds of art pieces would be sought, and if the proposed art fits the beauty of the surrounding area.
After some discussion as to what legal parameters should be included in the final document, the council decided to unanimously vote to approve this draft as is.
This decision comes as part of a years-long effort to establish and beautify the city park located across the street from Hope Market, formerly known as Davis Grocery and Mercantile.
Recent Headlines
---