Johnson announces write-in campaign for D1 Idaho Senate seat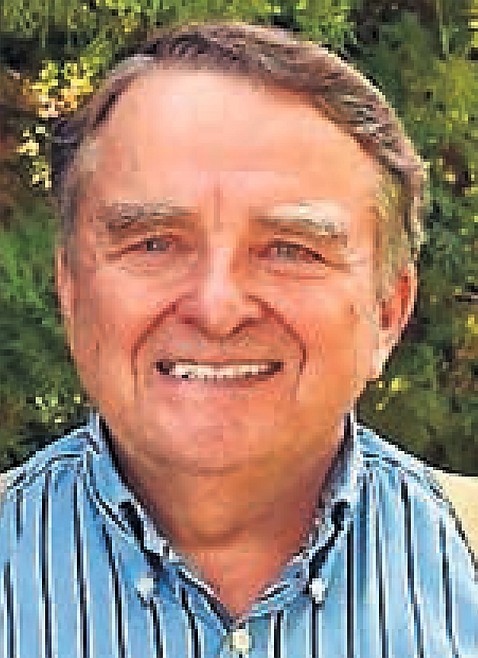 by
DAILY BEE STAFF
|
August 16, 2022 1:00 AM
SANDPOINT — Steve Johnson is no longer running for the Idaho House of Representative 1A seat.
Instead, he's running as a write-in candidate for the Idaho Senate seat against GOP nominee Scott Herndon. The general election is Nov. 8.
Johnson announced his plans Wednesday to a crowd of support. A retired educator, farmer, rancher, and business owner, Johnson has lived on the family farm in Sagle since 1957.
After reviewing Idaho State election laws, he said he realized his best option was to withdraw as a candidate in the race for the House seat and, instead, run as a write-in candidate in the race for Idaho State Senate, District 1.
He has already contacted the Secretary of State to run as a write-in independent candidate and switched his affiliation to unaffiliated.
"I'm running because Scott Herndon does not represent the values of North Idaho," Johnson told the crowd. " When I am elected, I will do real work for the real issues North Idahoans face every day."
Johnson said he decided to run for the Senate seat after Herndon upset incumbent Jim Woodward in the May primary.
From what he said was a misleading campaign, efforts on the state's abortion laws and a lawsuit over guns at the Festival at Sandpoint, Johnson said Herndon has shown he is not the right pick for North Idaho.
"While Scott Herndon has made it clear that he intends to focus on his personal agenda," Johnson told the enthusiastic crowd, "I'll focus on the issues that matter to all of us: affordable property taxes, quality education for our children and grandchildren, and the preservation of our rural lifestyle. As your state senator, those issues will be my top priorities." 
Johnson said he already has significant support among Republicans, Democrats, and unaffiliated voters.
"Many people, in fact I would say most people, in Boundary and Bonner counties do not agree with Herndon's views and priorities," Johnson said. "I am running for State Senate to give people in District 1 an opportunity to vote for someone who cares about the same things they care about."
Information: SteveJohnsonForIdaho.com
Recent Headlines
---