Shakespeare's 'Twelfth Night' free performance on Saturday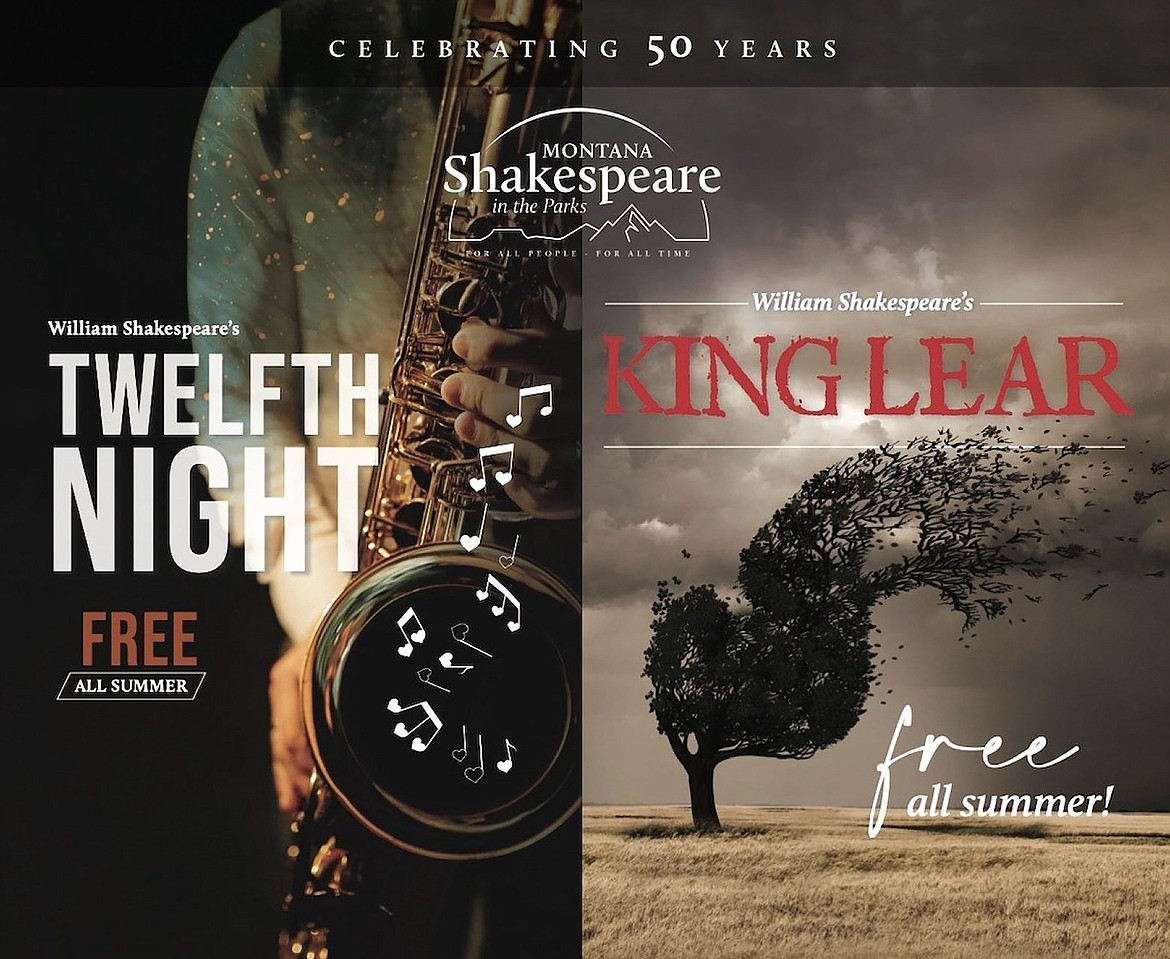 Shenanigans will fill Lakeview Park on Saturday afternoon, Aug. 20, when Montana State University's Shakespeare in the Park comes to Sandpoint to perform "Twelfth Night".
(Courtesy illustration)
|
August 18, 2022 1:00 AM
Shenanigans will fill Lakeview Park on Saturday afternoon, Aug. 20, when Montana State University's Shakespeare in the Park comes to Sandpoint to perform "Twelfth Night".
This free event will start at 3:30 p.m. with the Suzuki String Academy performing as the "warm up" act. The play will begin at 5 p.m. Bring your blanket or chair, a picnic, your favorite beverage and enjoy watching this Shakespeare comedy come to life.
"Twelfth Night is a rollicking story about the complications of love. The play centers on the twins Viola and Sebastian, who are separated in a shipwreck. Viola (who is disguised as Cesario) falls in love with the Duke Orsino, who in turn is in love with Countess Olivia. Upon meeting Viola, Countess Olivia falls in love with her thinking she is a man. You must come on Saturday to see how this all plays out.
This event is sponsored by Pend Oreille Arts Council, Family Health Center and Dr. Jim and Geraldine Lewis. Montana Shakespeare in the Parks is an outreach program of Montana State University's College of Arts and Architecture. They are celebrating their 50th season of bringing Shakespeare's plays to rural and under-served communities.
"We couldn't be more excited to be back on the road performing for audiences and inspiring everyone with a passion for Shakespeare's greatest works," Kevin Asselin, executive artistic director of Shakespeare in the Parks, said. "It's going to be a remarkable 50th season."
The weather is predicted to be in the low 90s, so slather on the sunscreen, wear a brimmed hat. It's going to be a great time. Shakespeare said, "Be not afraid of greatness. Some are born great, some achieve greatness, and others have greatness thrust upon them."
Recent Headlines
---