Drivers to see traffic delays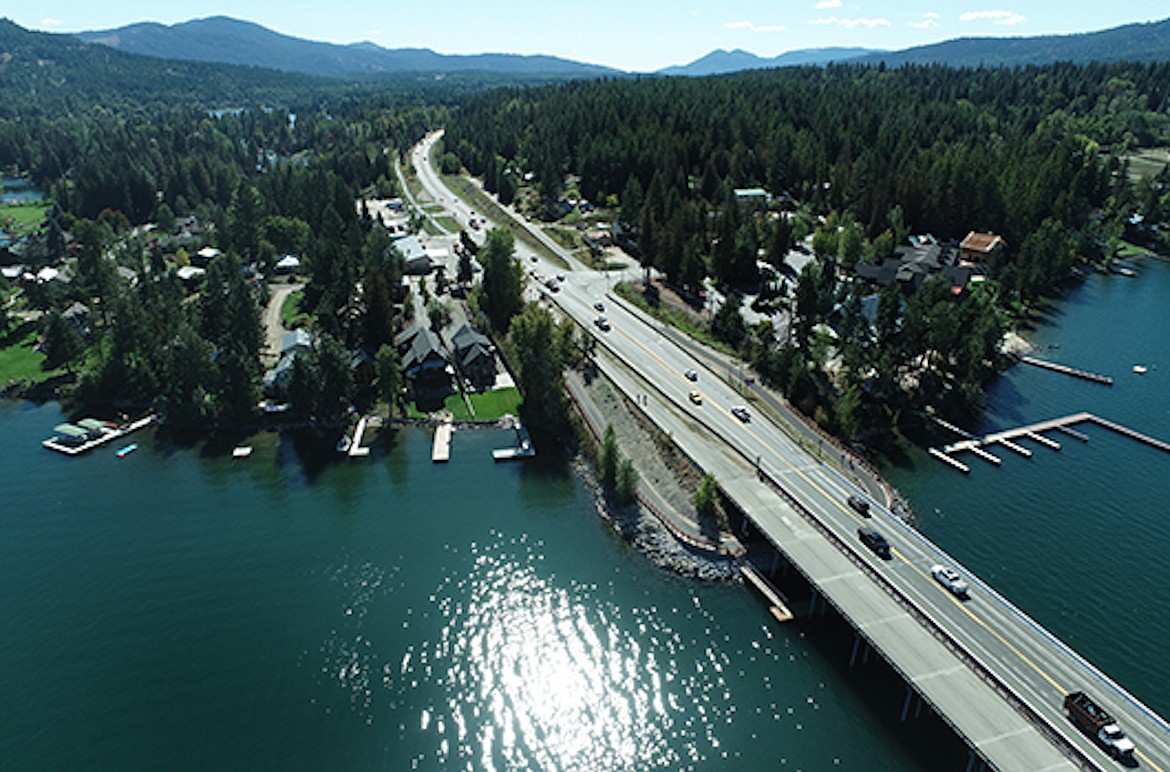 Photo courtesy of ITD, showing a bird's eye view looking south towards Sagle from the Long Bridge.
by
DAILY BEE STAFF
|
August 21, 2022 1:00 AM
SANDPOINT — Drivers may see a bit longer of delays in connection with a U.S. 95 paving project, Idaho Transportation Department officials said.
Megan Jahns, ITD public information officer, said that maintenance forces are scheduled to work on the navigation lighting on the Long Bridge next week, which will exacerbate delays.
The paving project was intentionally scheduled to occur at night to reduce delays for drivers, and ITD has been using feedback from residents to adjust the start time with the contractor each night based on anticipated traffic volumes around community events, Jahns said.
"We have also shrunk our overall work zone to cause less congestion," she added. "We are actively adjusting the work zone in the field to reduce delays when possible and are listening to drivers."
However, on Tuesday and Wednesday night, Jahns said the work zone will be longer — almost 3 miles — to encompass the work that maintenance crews are also doing on the bridge.
Paving will likely start around 7 or 8 p.m., but Jahns said ITD crews will keep the work zone to a mile until they need to extend to protect maintenance workers in the zone.
Maintenance work is scheduled to start around 10 p.m. to minimize delays, she said.
"Drivers should plan for an extra 30 minutes to get through the area," Jahns said, adding that traffic will be led by a pilot car.
Jahns said the coming week is the last full week of paving at night. That work will be followed by a few days during the following week after for striping, which will be a combination of daytime/nighttime work.
"It's a short, painful process but again we're doing what we can to avoid extensive delays and get the work done so we don't have nasty potholes this winter," she said.
Recent Headlines
---