The Salvation Army gives back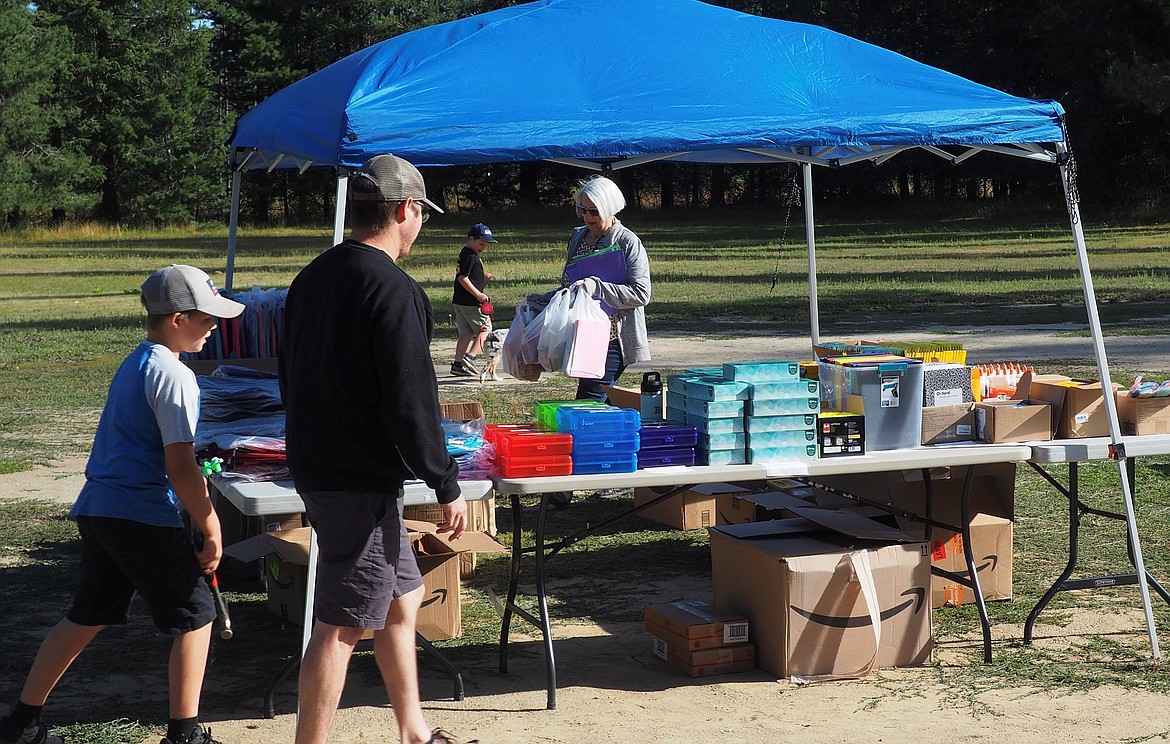 The Salvation Army Back-To-School event in 2021 helped many families.
(Photo courtesy JANICE COQUILLARD)
by
BEAUX WHITE EAGLE
Staff Writer
|
August 24, 2022 1:00 AM
SANDPOINT – The Salvation Army is set and primed to host the annual Back-to-School event at the Sandpoint Church of the Nazarene next week.
To ease the strain on local low-income families, the organization backpacks, school supplies, shoes, and more on Tuesday, Aug. 30, and Wednesday, Aug. 31. The giveaway will take place from 10 a.m.-1 p.m.
Held in partnership with the church, the event is aimed at helping area families with purchasing school supplies and other necessities for the new school year. Giving away a number of items during the event from pencils to headphones, Janice Coquillard said she and her team spent a considerable amount of time combing through supply lists from several schools across all grades in Lake Pend Oreille School District, to ensure the event could accommodate 120-150 school-age children.
This event is funded almost entirely by the Salvation Army's Red Kettle Campaign. For nearly 100 years volunteers across the nation endure cold temperatures ringing bells for donations. Being the only public fundraiser by the Salvation Army, Coquillard said it's important that residents know all donations in the community. With four kettle locations between Sandpoint and Ponderay, Coquillard said more than $25,000 was raised during the 2021 campaign. Running annually from Thanksgiving to Christmas Eve, Coquillard said the amount raised in Bonner County contributed to the 2021 grand total of $112,000,000 by the organization throughout the world.
"The donations are put back into the community to assist with rent, utilities, prescriptions, gas, and food," Coquillard said.
Continuing a tradition of donating funds specifically for the back-to-school event, another local organization will be involved. Sandpoint Kiwanis will present a $1,000 check at Tuesday's giveaway. Joining in giving back to the community will be at the Sandpoint Big 5, providing back-to-school shoe vouchers that will also be given away.
While there are many partnerships that have made this event possible, Coquillard said it's the partnership between the Salvation Army and the church that goes beyond the event.
"They really serve as my eyes and ears in the community," Coquillard said.
Keeping in touch with the community's needs through the church led to the creation of the school supply program four years ago.
Recent Headlines
---