Benefit today to aid local man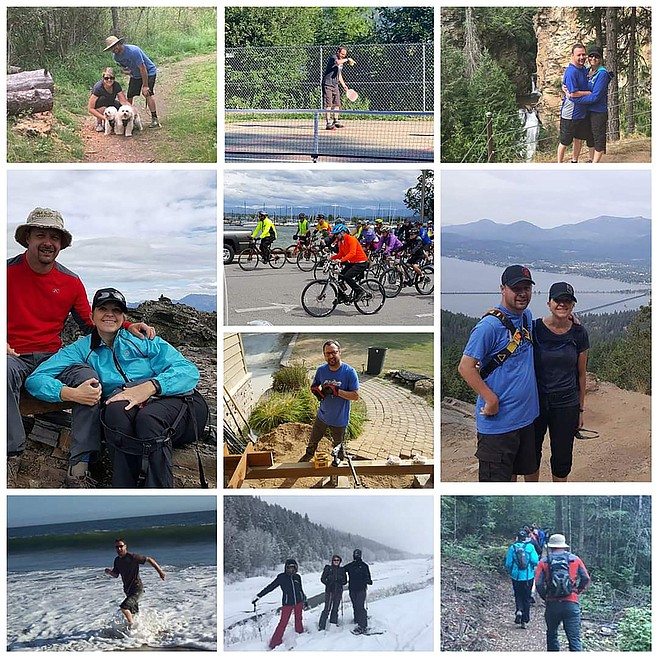 A collage of photos of Sean Autler and his family. A benefit event is being held today, Aug. 25, at the Hoot Owl Cafe in Ponderay.
(Courtesy illustration)
|
August 25, 2022 1:00 AM
PONDERAY — You get a great burger. And you get to help a local man afford a life-saving autologous stem cell transplant in Denver, Colo.
In 2021, after multiple Emergency Room visits and hospital admissions, Sean Autler was diagnosed with a very rare neurological disorder called Stiff Person Syndrome. SPS has caused him to have muscle stiffness, tremors, painful muscle spasms and a rapid decline in his mobility, organizer of a benefit fundraiser being held today, Aug. 25, at the Hoot Owl Cafe.
"This terrible disease is progressive and has affected every aspect of his life, robbing him of his independence," Elizabeth Butler, one of the benefit's organizers, said.
Other organizers include Kyla Crispin, Sandy Brower, and Tracy Autler.
The fundraiser is being held from 4-7 p.m. at the Hoot Owl. The $15 cost includes a gourmet burger, fries, soup or salad, dessert and a beverage. A children's menu is available for $8.
In addition a silent auction will be featured with tons of great items, Butler said.
Proceeds from the benefit will help Sean Autler receive a life-saving autologous stem cell transplant at the Blood Cancer Institute in Denver. Treatments take place over a three-month period
Information: gofund.me/a30034c3
Recent Headlines
---