Even the food bank can go hungry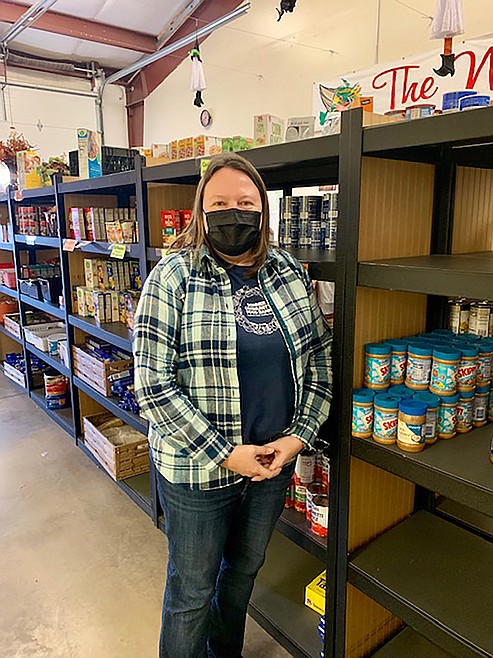 Above, heavy demand has left the Bonner Community Food Bank is in need of some serious assistance from the public. Above, BCFB Executive Director Debbie Love stands by a few of the facility's shelves late last year.
(Courtesy photo)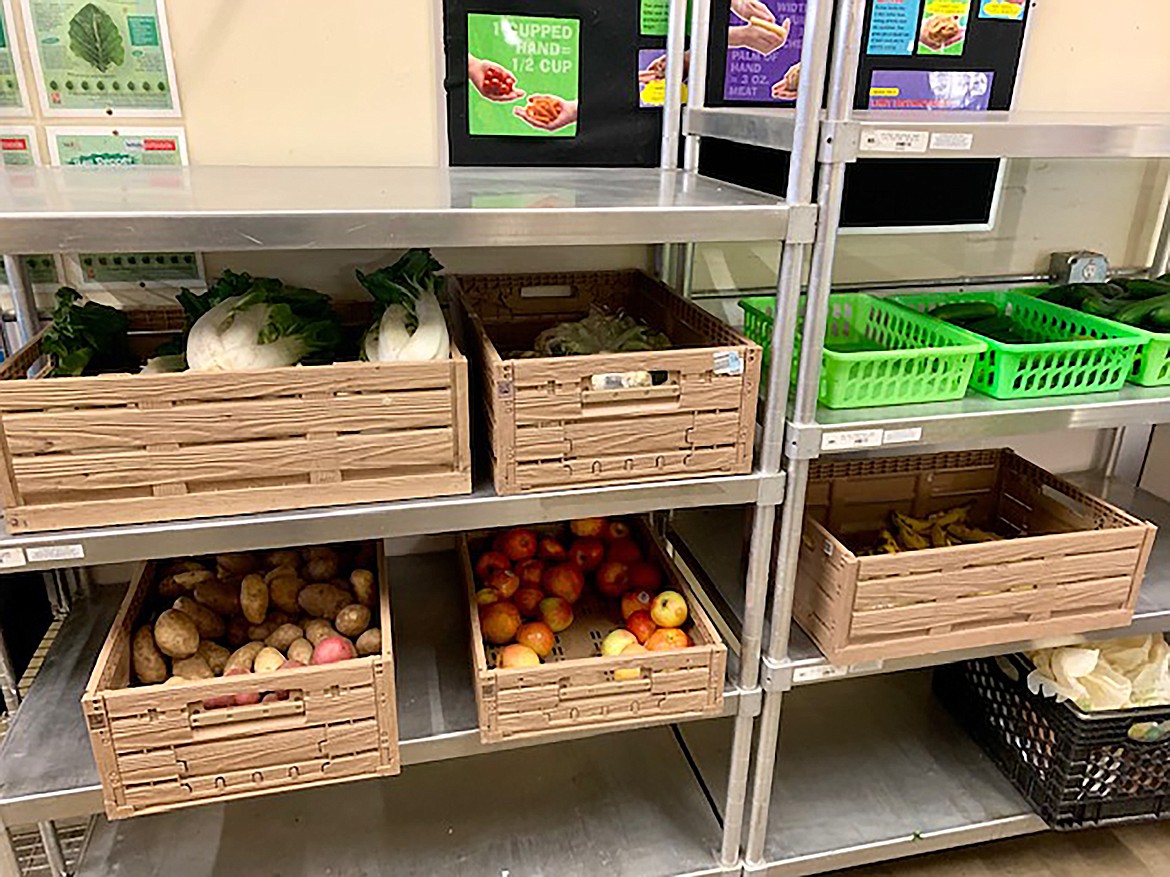 A few of the food banks shelves are pictured in late 2021. Now, like then, heavy demand has the food bank seeking the public's help to ensure those in need have food to eat.
Previous
Next
by
DANIEL RADFORD
Staff Writer
|
August 27, 2022 1:00 AM
▶️ Listen to this article now.
SANDPOINT — Bonner County's children are hungrier than they have been in a long time.
Debbie Love, director of the Bonner Community Food Bank, made clear that the food bank is in need of some serious assistance from the public.
"Summer months seem to always be low giving times for food banks," Love told the Daily Bee in an email.
Last year, June and July saw the food bank help 2,180 households. This year, the food bank helped 3,436 households during that same timeframe.
The amount of visits and the number of families that use the food bank have been rising steadily over the last few years, Love said. In 2020, food bank visits jumped to 24,500 whereas in 2019, the food bank saw 18,400 visits.
In 2021, the total number of households assisted by the food bank was over 12,200, Love said. Already this year, the food bank has seen over 9,400 family visits. The monthly average for 2021 was almost 1,020 families. This year, the average is almost 1,350 families per month.
In the first seven months of this year almost 5,000 children have been assisted by the food bank. Last year's total number of youths who were helped by the food bank was estimated at 6,294.
Bonner County's childhood poverty rate is estimated at over 15%, according to 2020 federal census data.
For those looking to help, Love has posted some actions you can take at foodbank83864.com.
"Weekend Food for Kids" is for students enrolled in the free/reduced lunch program.
"If you are enrolled in the Lake Pend Oreille or West Bonner County [school districts], please contact your local school to register for the program," the post stated.

The food bank delivers weekly to each school to ensure that local students have food on the weekends.
Of course, residents can always donate to help those in need. "We are accepting and in need of your donations," Love wrote.
"If you have donations please bring them to the food bank at 1707 Culvers Drive, Sandpoint, or 45 S. McKinley, Suite 107, Priest River."
The food bank also needs nonfood donations.
The site calls for "[a]ny cleaning supplies, bleach sprays, bleach, hand sanitizer, washcloths/cleaning cloths, disinfecting wipes, Lysol spray, hygiene/sanitary products, diapers, formula (toilet paper, paper towels, hand soap, shampoo, conditioner, dental items, etc.)"
The food items that Love said they are currently short on are pasta sauce, noodles (whole wheat), chili, stew, soup, peanut butter and jelly, tuna, canned and or dry Beans (black, kidney, and white), cereal, flour, sugar (brown/white), baking mixes (muffin, cake, pancake/waffle mixes), and sliced bread.
Love also added that they do in fact take produce from gardens and fruit from trees. The food bank also has the capability of storing perishable foods like milk, eggs, yogurt, and cheese.
For those who would like to volunteer, email info@foodbank83864.com or call at 208-263-3663.
The food bank is also present at the Farmers Market at Farmin Park in Sandpoint from Saturdays from 9 a.m. to 1 p.m. and Wednesdays from 3-5 p.m.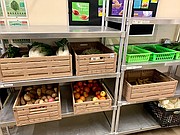 Recent Headlines
---