PAFE has a new 'Big Idea'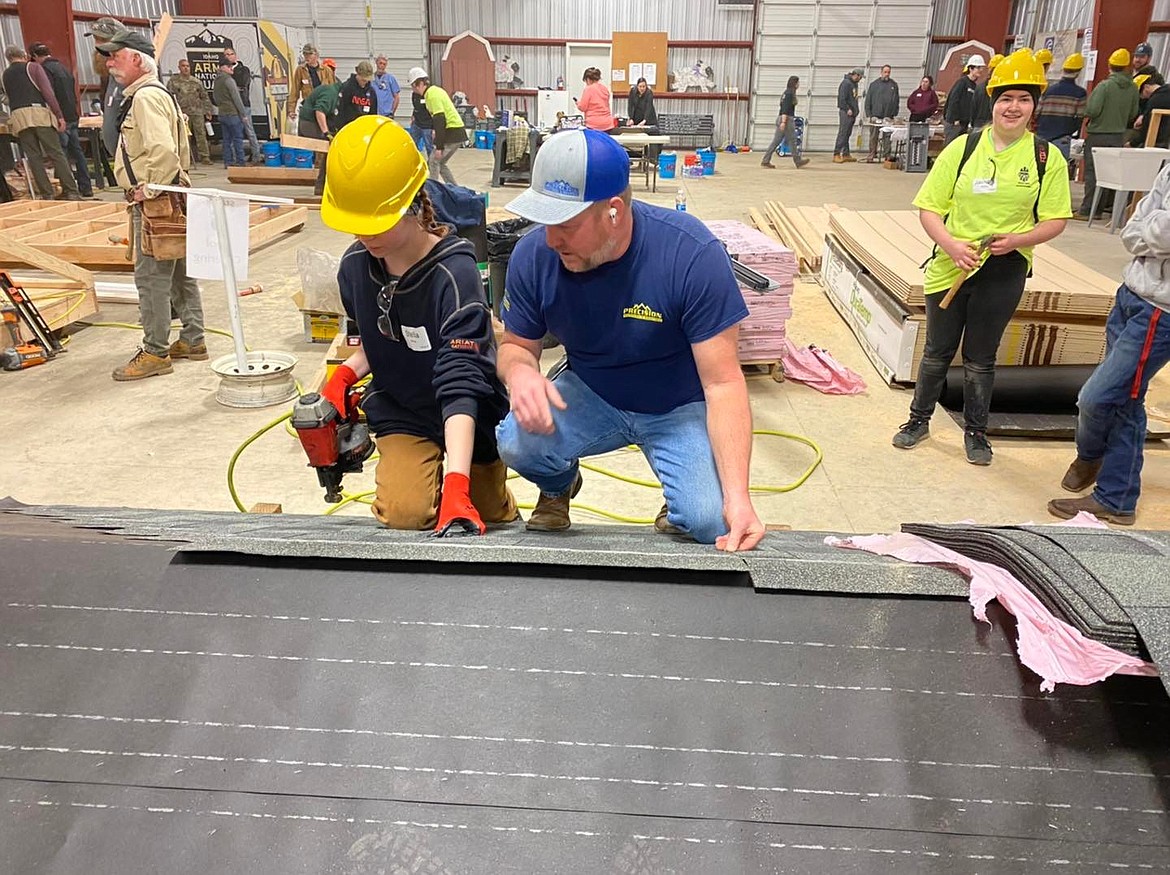 Students worked with skilled professionals during Construction Combine to build sheds that were given to local veterans.
(Photo courtesy PRECISION GUTTERS AND ROOFING CDA)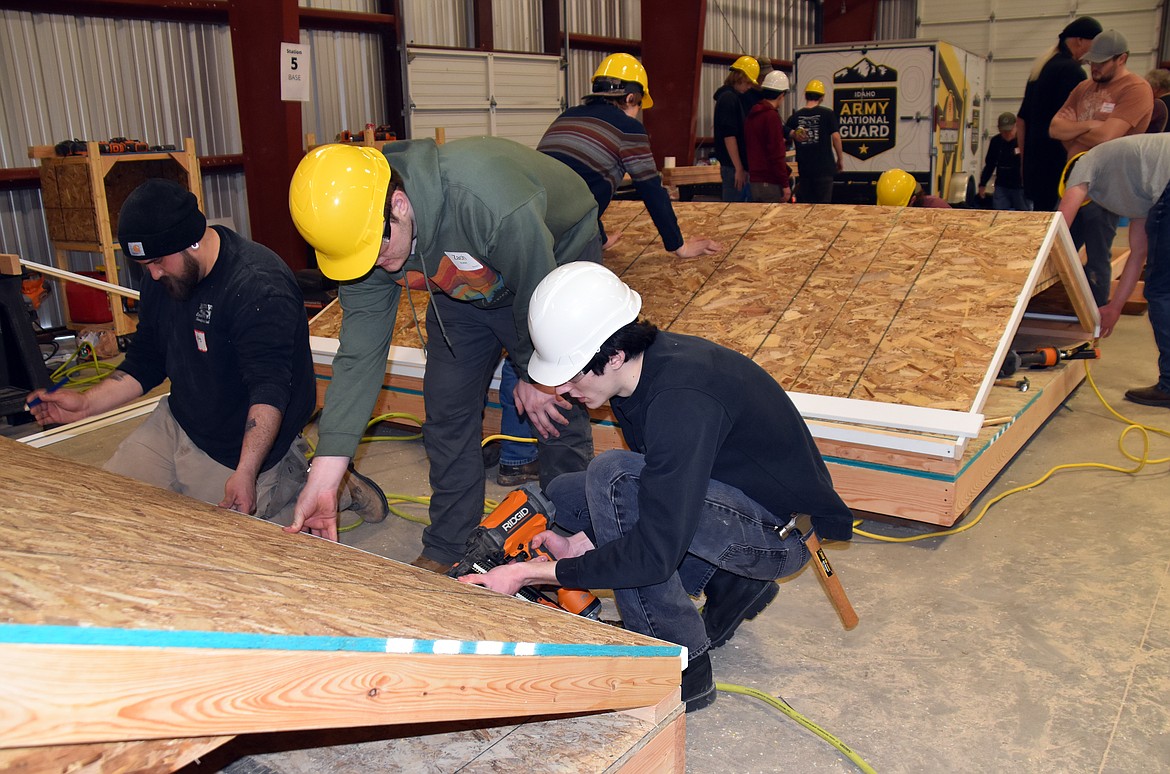 Measure twice and cut once was the message at the Construction Combine attended by 40 local high school students on Tuesday. Stations for hands-on learning experiences included plumbing, dry wall, electrical, framing including roofs, walls and trusses and roofing. Students will assembled the constructed components into sheds that were donated to local veterans.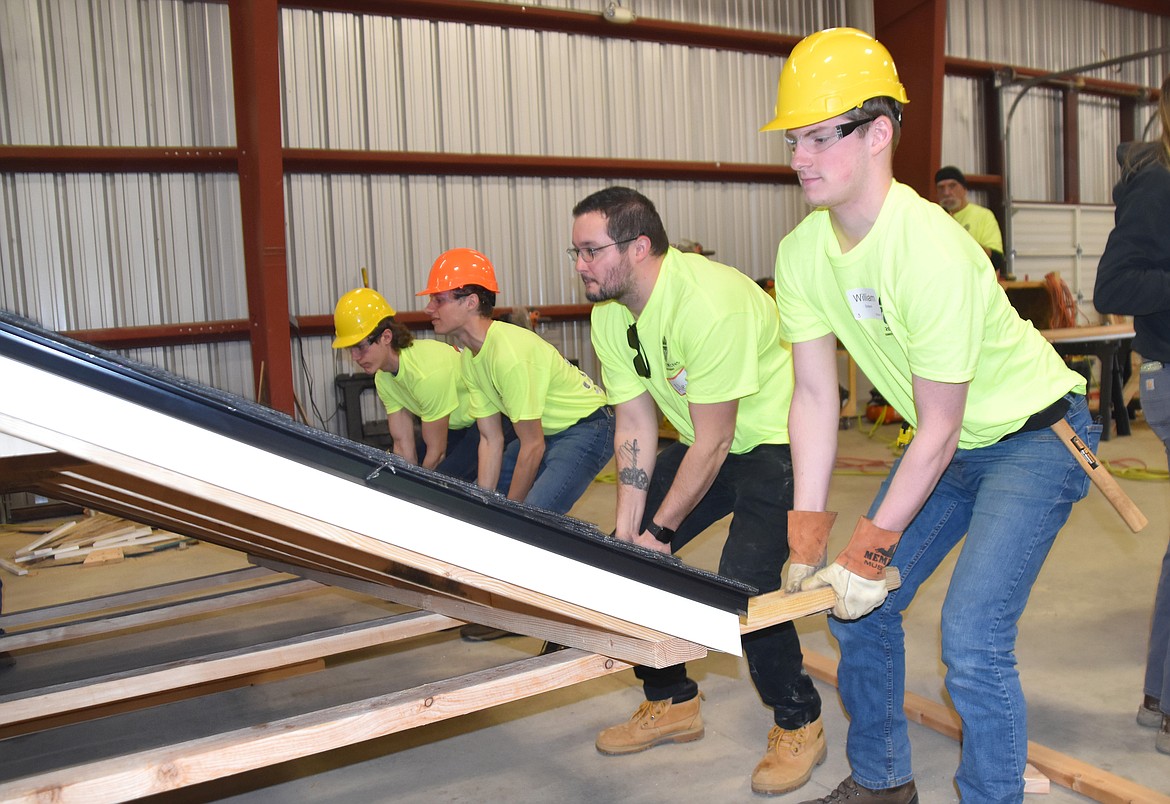 Students from Sandpoint, Lake Pend Oreille and Clark Fork high schools took part in a two-day Construction Combine to learn the different facets of the building industry. The four completed sheds were donated to local veterans.
Previous
Next
by
BEAUX WHITE EAGLE
Staff Writer
|
August 30, 2022 1:00 AM
▶️ Listen to this article now.
SANDPOINT – Students at Sandpoint High School will have the opportunity to get their hands dirty in a new carpentry class being offered this year.
Created in partnership between the Panhandle Alliance for Education and Lake Pend Oreille School District, the residential carpentry class is being added as part of Sandpoint High School's technical education program.
From journalism to 3D design and business technology, for years students have had access to a variety of classes that could lead them into a career, or career-based education after their time in high school. However, after the Construction Combine event in March, PAFE Executive Director Amy Longanecker said the school district noticed a need.
"We already have a strong CTE program at the high school. This was just a missing piece of the puzzle for some reason, residential carpentry or woodshop went away a few years ago, and that space at the high school had kind of been taken over by different subjects. There is a desire [for the program]," Longanecker said.
Construction Combine brought together 40 high school students from across the school district to teach them the basics of construction by building sheds that were given to local veterans. The idea for the event came from Jerlyn Mire, Post-Secondary Transition Counselor at Sandpoint High School, who was inspired by an Idaho State University of Technology program.
A grant from PAFE and involvement from local tradesmen, builders, and businesses saw the success of this event. But, Longanecker said it was the community and student response to the combine that inspired then-LPOSD SuperintendentTom Albertson and LPOSD Andra Murray, director of teaching-learning, to begin working with PAFE to do more.
"We asked the school district, and we said, 'it's PAFE's 20th anniversary, and we would like to go big this year,'" Longanecker said. "We have always supported strategic initiatives through the years, but we wanted to do something a little bit bigger this year. They came back and said, there's a need, and we saw it through the Construction Combine for residential carpentry."
In order to further understand the need and the benefits of the residential carpentry class, Longanecker said Dr. Becky Meyer, LPOSD's new superintendent, arranged for PAFE to visit the Kootenai Technical Education campus. During the visit, Longanecker said the group learned that 100% of KTEC's students receive job placement after completing the program. That, coupled with the overall student engagement at the LPOSD event, proved to the group that more technical education classes in LPOSD were in demand, she said
"[Dr. Meyer] ]said, 'You guys, this is wonderful. I'm on the K-Tech board. And I have seen firsthand what these kinds of classes do for students,' " Longanecker said
In moving forward with the project, Longanecker said PAFE and the school district had a divide-and-conquer strategy. With PAFE securing the funding for the carpentry class, it was up to the school district to flesh out the logistics of what the program would look like.
Mire took charge here, Longanecker said, working with the state to create a curriculum that would follow the requirements for the pre-apprenticeship program, and is meant to prepare students with the knowledge they would need in a registered apprenticeship.
Longanecker said the overall goal of this new campaign is to provide students with a "pathway" to other career and education avenues.
To learn more about PAFE, or this campaign visit the organization's website: bit.ly/3PZjL7U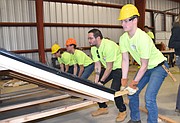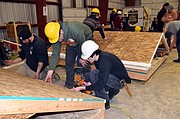 Recent Headlines
---