Jon Carl Wirth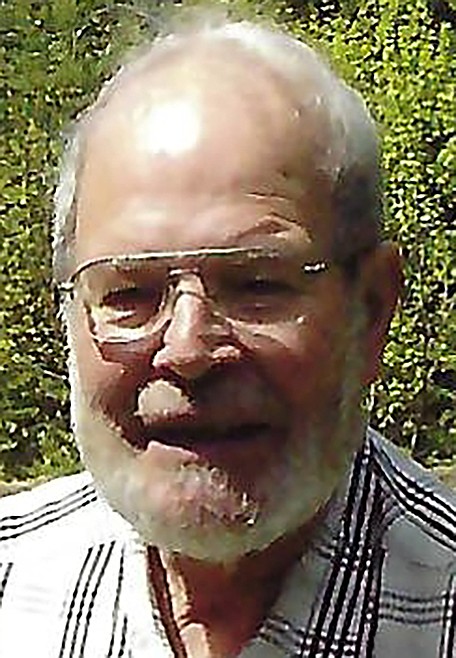 |
December 1, 2022 1:00 AM
Jon Carl Wirth was born on Jan. 7, 1938 in Waterloo, Iowa. He passed to eternal life Nov. 19, 2022, in Sandpoint, Idaho
Most of Jon's childhood was spent growing up on an organic fruit farm in Berrien Springs, Mich. That is where he learned the meaning of hard work and a good, solid work ethic. He went on to pursue a degree in electrical engineering from Purdue University. He worked his way through college by helping a local vet dog spays and neuters at night. He loved all animals, but especially dogs.
After college he went on to become a senior project engineer for Beckman Instruments in Illinois, manufacturers of medical instrumentation. He then relocated to Wisconsin to go on to become VP of Engineering and then President of CRO Engineering (now MG Cutting Systems) in Brookfield, Wis., from 1964-1975.
It was in 1975 the he and Susan Becker Wirth were married. He promptly announced that he was tired of the corporate world and wanted to start his own small business. While contemplating just what to do he opened a small, "fun" business installing radar, sonar, navigation and communication equipment on Great Lakes tug and ore boats, ocean-going vessels and commercial fishing vessels. It worked out great since Lake Michigan was just outside our front door.
He got busy educating himself in the field of industrial robotics. This became his passion for the balance of his career. He worked hard at providing solutions for automating factories from start to finish.
He was an SME-certified manufacturing engineer in robotics from 1982-2001, holder of five patents in the field of machine controls.
Jon was also an avid pilot with a commercial pilot's license with ratings for single engine, single engine sea, multi engine land and instrument. He had an FCC commercial radio telephone license with marine radar endorsement and was very active with ham radio since age 14 with an advanced class license.
He was a past town supervisor and plan commission co-chair for 7 years for the town of Port Washington, Wis., where he lived for 24 years.
After moving to Sandpoint in 2002 he got his real estate license. He worked shortly for Century 21, then Coldwell Banker Resort Realty. That lasted 12 years until we started to notice signs of oncoming dementia and cancer, which would change our lives forever. Both are sad and tragic diseases to try and live with.
Jon didn't want an obituary written about himself because as he put it "It doesn't matter at all what I have done or where I have been, but what matters most is where did I end up." His biggest thing to boast about was the day the Lord saved him and he was given a new life on June 14, 1989. That event made the biggest course correction as to how he would live his life. All priorities and values were changed for the better. Not perfect, but a "work in progress" as he put it.
After 47 years together it is hard to sit by the bedside of one who is slowly passing. But the memories of the heart sustain even the weakest of us through the sadness. We rest in the knowledge that God is with us and He is still good.
Jon loved the people and the beauty of living in Sandpoint the last 20 years. Upon his arrival here he was told that "in Sandpoint, God is a local call." Today my best friend has answered the call to run home into the loving arms of his Lord and Savior Jesus Christ.
Welcome home children.
Till we meet again, my friend,
Your loving wife, Susie.
Internment at Pack River Cemetery. No services are planned.
Thankfulness and prayers go out for all who have shown so much love, care and concerns for us during this difficult time.
Family and friends are invited to sign Jon's online guest book at www.coffeltfuneral.com.
Arrangements are under the care of Coffelt Funeral Service.
Recent Headlines
---