Joyce Roberts, 90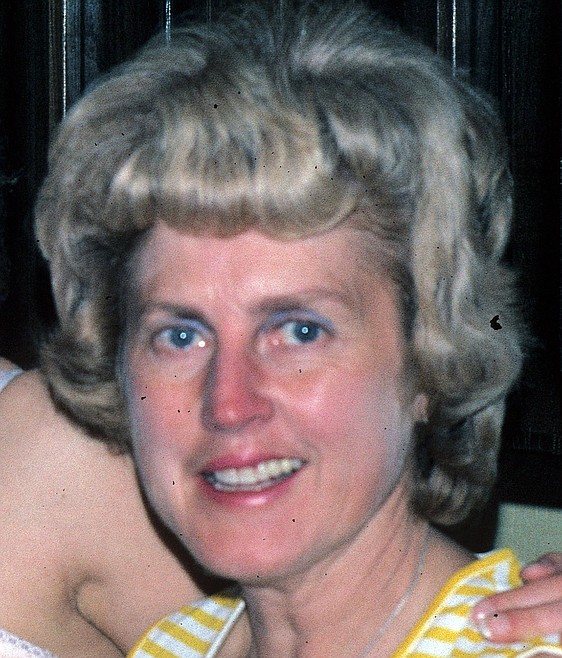 |
December 1, 2022 1:00 AM
On Sunday, November 20, 2022, Joyce Roberts, a loving wife, mother, and grandmother passed away at age 90. She died at her home in Sandpoint, Idaho.
She is survived by her husband, Marshall; her four children, Rich, Kath, Doug and Peg; her sister, Thelma Madsen; nine grandchildren, and one great-grandchild. Joyce and Marshall were married 68 years. Joyce was a devoted wife and loving mother, who put others' interests ahead of hers. She will be missed greatly by all those who knew her.
Joyce was born on May 3, 1932, in Bottineau, N.D. Her parents were Ella (Kuhnle) Rudolph and John Rudolph. She was the eldest of three children. Joyce grew up in Omemee, N.D., until she was 11 years old. Her family moved to Kalispell, Mont., where she completed eighth grade , and then moved to Moscow, Idaho, where she attended her first two years of high school. She moved to Tekoa, Wash., where she met her future husband, Marshall. Joyce graduated from Tekoa High School in 1950. She was Miss Tekoa, salutatorian of her senior class, Student Body secretary, and Girl's State representative. Shortly after graduating from high school, her family moved back to Moscow, and soon thereafter, her father died unexpectedly of a stroke on June 16, 1951. Joyce graduated from the University of Idaho with a degree in education in 1954. She taught third grade elementary school in Orofino, Idaho (1952/53) and at the Lena Whitmore School in Moscow, Idaho (1954/55).
Joyce and Marshall were married on August 22, 1954 in Moscow, Idaho. They lived in Pullman, Wash., and Moscow, Idaho, while Marshall attended Washington State University. Marshall received his pharmacy degree in 1957. Richard, their oldest son, was born on June 25, 1955, in Moscow. Joyce and Marshall moved to Spokane after he graduated from Washington State University. Kathleen, their oldest daughter, was born on July 5, 1957, in Spokane. They moved to Odessa, Wash., in 1958 and lived there until 2000. Marshall owned and operated the Odessa Drug Store.
Joyce was altruistic, and she contributed greatly to the Odessa community. Some of the many things she did while living in Odessa were: a) church organist; b) Sunday school teacher; c) member of the library board; d) member of school board; e) deacon of the Heritage Church and f) kindergarten teacher. Doug (2/18/60) and Peggy (1/11/63) were born while Joyce and Marshall lived in Odessa. Unfortunately, Joyce and Marshall lost their second son, David, shortly after his birth in 1959.
After raising their family and living 42 excellent years in Odessa, Joyce and Marshall moved to Wenatchee, Wash. They enjoyed their 15 years in Wenatchee, especially when family and friends visited them. Joyce enjoyed living near Peggy and her family, who also lived in Wenatchee. Unfortunately, Joyce and Marshall's home burnt down in the Sleepy Hollow wildfire that swept through parts of Wenatchee in 2015. They also enjoyed traveling during these years.
Joyce and Marshall moved to their lake home near Sandpoint, Idaho, in 2015. Joyce enjoyed the beauty of the lake and its surroundings, living next to her eldest daughter, Kathleen, and her husband Jack and all the family and friends who would visit.
Joyce was willing to try anything, unselfish and cared greatly for others. She had a great sense of humor, a keenness and wit about her, and she passed down her clever card-playing skills to children and grandchildren. She positively touched so many lives.
Joyce's life will be celebrated on Saturday, Dec. 10, 2022, at 2 p.m. at Christ Redeemer Lutheran Church in Sandpoint, Idaho. There will be a reception immediately after the memorial service at the church.
The family of Joyce Roberts requests that donations in memory of her be made to the Little Lambs Pre-School and K, 1900 Pine St., Sandpoint, ID 83864.
Kramer Funeral Home, Palouse, Wash., is caring for the family.
Recent Headlines
---