Celebrate 'Thanksinging'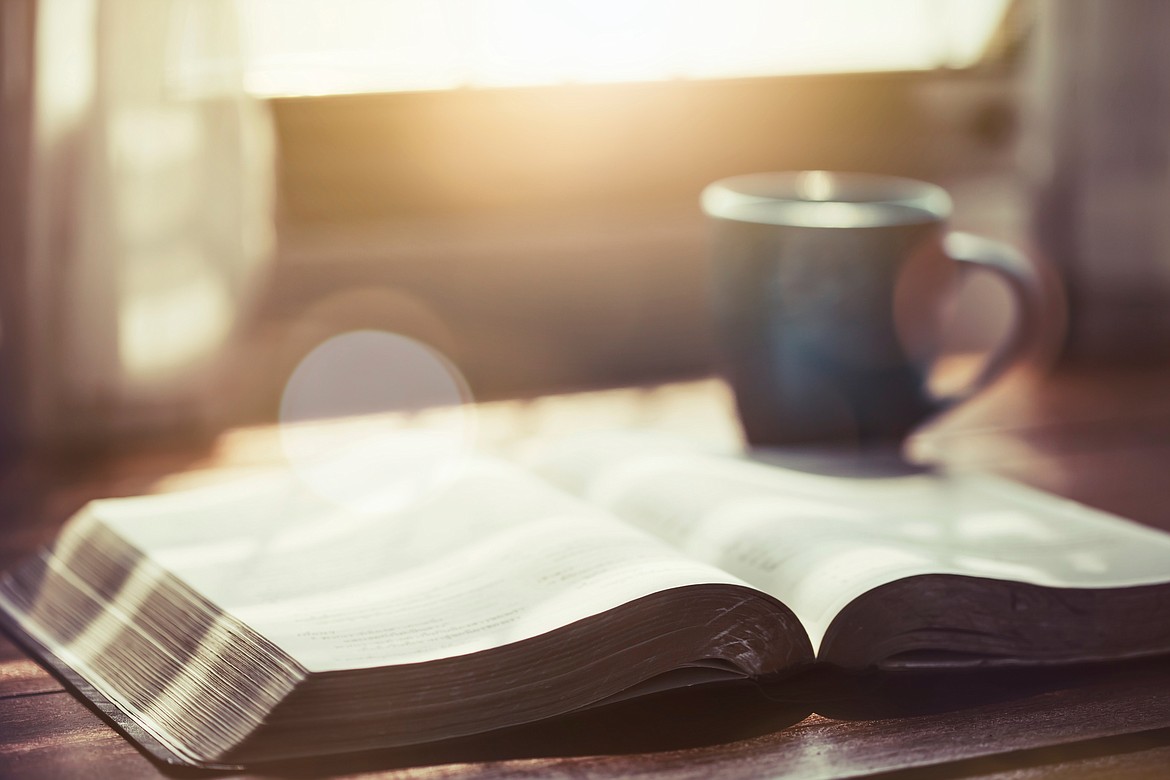 by
REV. JON POMEROY Contributing Writer
|
December 2, 2022 1:00 AM
I'm actually writing this article on Thanksgiving Day, so you're reading it a week later. But I hope that you are still celebrating Thanksgiving as you read this. Actually, I hope you're celebrating "Thanksinging."
There are many passages in the Bible that link thanksgiving and singing, but I will only share one to expound on. Isaiah 51:3 says "Joy and gladness will be found in her (Zion, God's people), thanksgiving and the sound of singing." Although there may be times we sing a sad song, singing is usually a byproduct of joy, gladness and thanksgiving. Since we who are God's people in Christ will be "Thanksinging" for eternity, we ought to "get in tune" now. And the best way to "get in tune" is to "practice" everyday, all day long — don't you agree?
Over the years I have gotten into the practice of singing a few "Thanksinging" songs (silently) before I roll out of bed in the morning. And of course, I sound even better and am more "in tune" while in the shower. Through the day I continue to practice, as God's Spirit inspires and directs me. It's no wonder I'm in such high demand for concerts. (LOL) I may not be down here on earth, but my "joyful noise" is "music" to God and the angels' ears — because any singing that is an expression of thanks to God is "music to His ears."
There are a countless number of songs that would qualify as "Thanksinging," and even an original that is born out of a spirit of gratitude in any one of us as well. In this new season of semi-retirement that we're in, I've been reflecting more on my physical mortality, and the message I would want to leave behind "when my time has come." It may seem morbid to some, but I am planning a memorial singspiration by compiling songs that trace a celebration of "a life most blessed." Although it's not yet finished, and may be altered with time, I have definitely settled on the final song. It's been a fave for a number of years, and has also served as a ringtone on my phone. I won't quote the entire song, but you can check it out, if you're not already familiar with "Ten Thousand Reasons"…
"The sun comes up, it's a new day dawning. It's time to sing Your song again. Whatever may pass, or whatever lies before me, let me be singing when the evening comes. Bless the Lord, O my soul, O my soul, worship His holy name. Sing like never before, O my soul; Lord, I'll worship Your holy name… For all your goodness I will keep on singing; ten thousand reasons for my heart to find.... And on that day when my strength is failing; the end draws near and my time has come; still my soul will sing your praise unending: ten thousand years, and then forevermore."
You may not choose to have a singspiration when your time comes, but I hope and pray that you'll join me today in a "Thanksinging" that will continue non-stop for eternity — only made possible by what God has done for us through His Son, Jesus Christ. Keep on singing.
The Rev. Jon Pomeroy is co-director of Helping Hands Healing Hearts.
Recent Headlines
---