Bonner County History - Dec. 8, 2022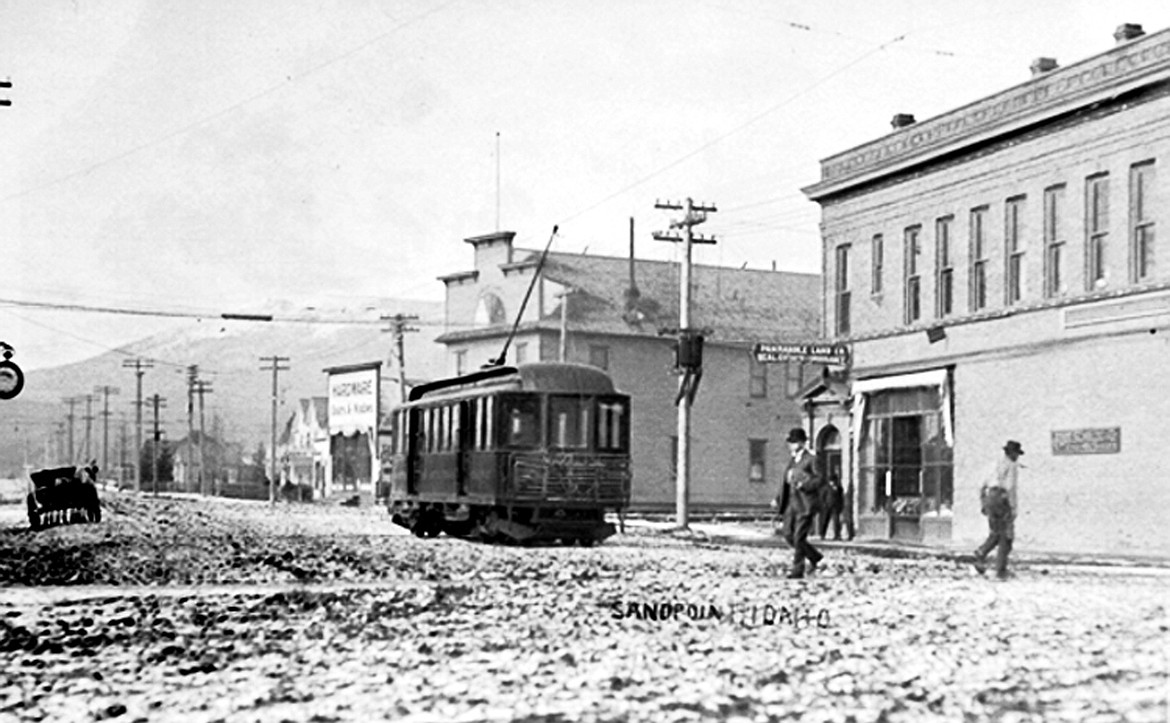 |
December 8, 2022 1:00 AM
Brought to you by the
Bonner County Historical
Society and Museum
611 S. Ella Ave., Sandpoint, Idaho, 83864
208-263-2344
50 Years Ago
Sandpoint News-Bulletin
Dec. 8, 1972 – SANTA TO VISIT SATURDAY
Santa is coming to Sandpoint to greet his young friends at 10 a.m. Saturday at Sandpoint Community hall, according to an announcement from the Jaycees. The transportation for Santa's trip here will depend upon the weather. If there isn't enough snow, he may come down First Ave. to the hall on a city fire truck. Members of the Ponderettes drill team will be Santa's helpers. They will pass out the candy canes he has for his small friends.
•••
BROWN-LANG WEDDING PLANS
Wedding plans for the Dec. 29 marriage of Miss Donna A. Brown to Burnell "Bud" Lang are announced by her parents, Mr. and Mrs. C.D. Brown, 511 Huron. Parents of the groom-elect are Mr. and Mrs. B.N. Lang Sr., Kootenai. Rev. John O'Donovan will perform the ceremony at St. Joseph's Catholic Church. A reception will follow in the Pastime's Panhandle Room. The couple, both SHS graduates and U of I seniors, will graduate in May, after student teaching in Sandpoint.
•••
DOG CRACKDOWN TO BEGIN JAN. 1
Sandpoint's new ordinance providing for year-round containment of dogs will be enforced effective Jan. 1. Meanwhile, city dog owners should register their dogs, said city Clerk Kenneth Hackworth. Registration is $2 per dog, which includes the animal's identification tag. The controversial ordinance was approved by voters in the special city election Nov. 21. The vote was 543 to 222 in favor of adopting the ordinance.

100 Years Ago
Pend d'Oreille Review
Dec. 8, 1922 – FINE FALL COMES TO END
One of the finest autumns ever experienced in this area was abruptly ended with heavy snows Friday night to Sunday night and high-velocity winds which swept through the Pend d'Oreille valley Monday through Wednesday. Friday night three inches of snow fell, although temperatures were mild. Occasional flurries prevailed all day Saturday, with a heavy fall that night, adding nine inches to that which had already fallen. The mercury began to fall Monday and the wind started to rise. The arch at the Cedar street bridge was badly smashed up Tuesday night when it was blown over, blocking traffic over the bridge all (the next) day. The Humbird planing mill was shut down Wednesday and the yards all but deserted because of wind and cold. This morning's temperature was 3 above, the coldest so far this fall.
•••
NEWS FROM LACLEDE
Thanksgiving eve was celebrated at the schoolhouse by the fifth and sixth grades giving a program and dinner. A good time was reported.
The house movers have quit moving houses on account of 14 inches of snow.
Because of low water and hard winds, the ferry was tied up Wednesday.
The postoffice moved to Pete Christenson's store.
An attendance of 90 pupils in school was reported this month.
For more information, visit the museum online at bonnercountyhistory.org.
Recent Headlines
---